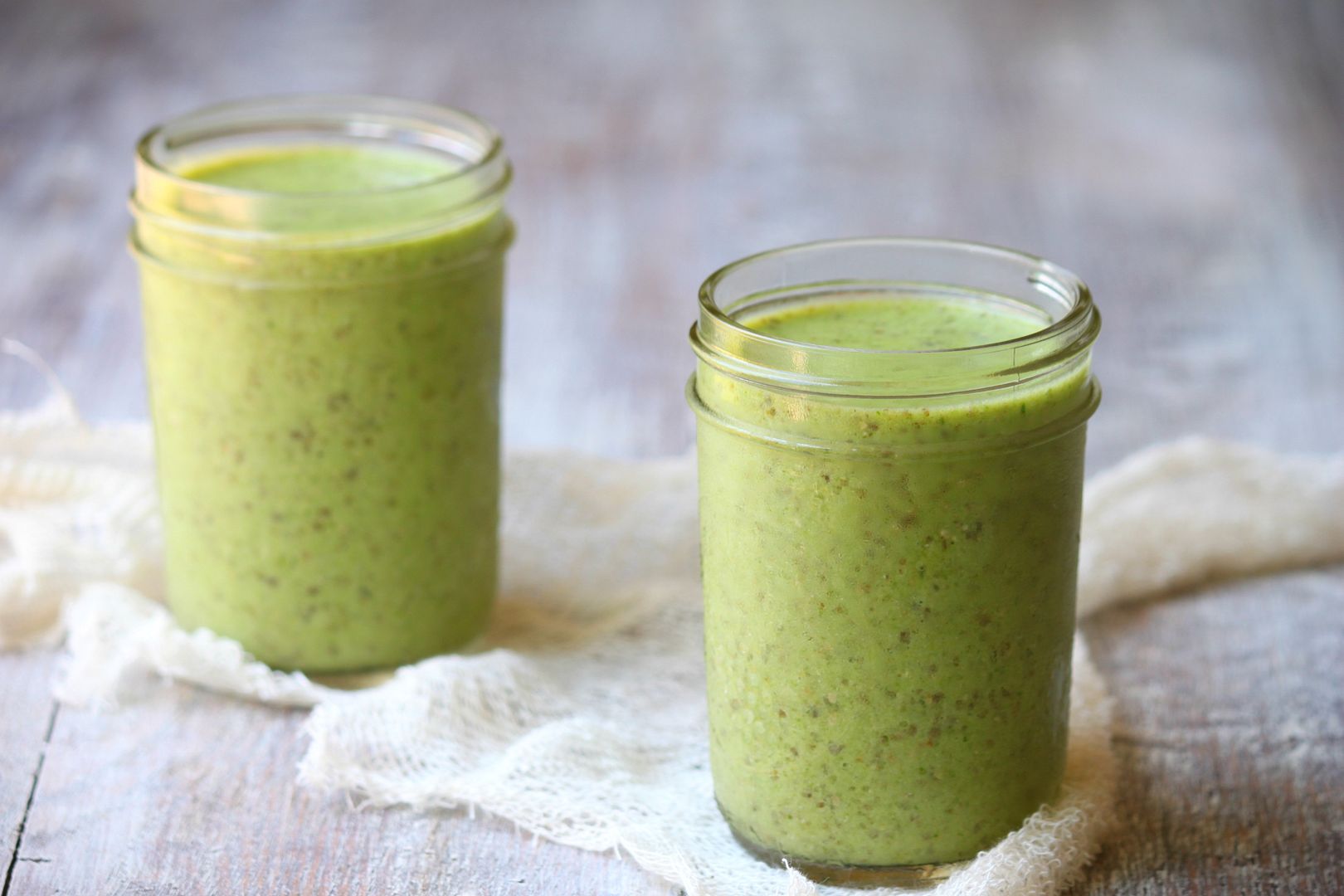 Now that I am no longer pregnant (yeay for that), I could not be more motivated to get back to the old me and get back to my pre-pregnancy self. Since I am not able to start working out for at least a couple more weeks, I am trying really hard to make sure my diet is the best it can possibly be. I have been experimenting with a ton of low carb but nutritionally dense smoothies lately and this one has been making its way into my diet almost daily. Even my almost two year old Max asks for "sips." That's a good sign right?!
Ingredients:
1 and 1/4 cup of coconut milk
2 tbs of chia seeds
1 cup of spinach

1 scoop vanilla protein powder (I use designer whey french vanilla)
2 ice cubes
*I also add a few dashes of powdered stevia to mine to give it a little extra sweetness.
Directions:
Add all the above ingredients into a blender or magic bullet and blend until you have a nice smoothie like consistently. Enjoy right away.
For you carb counters out there, this entire smoothie has only 5 grams of effective carbohydrate. The added chia seeds are packed with protein and antioxidants, and since they expand when wet this little treat will keep you feeling full and satisfied.