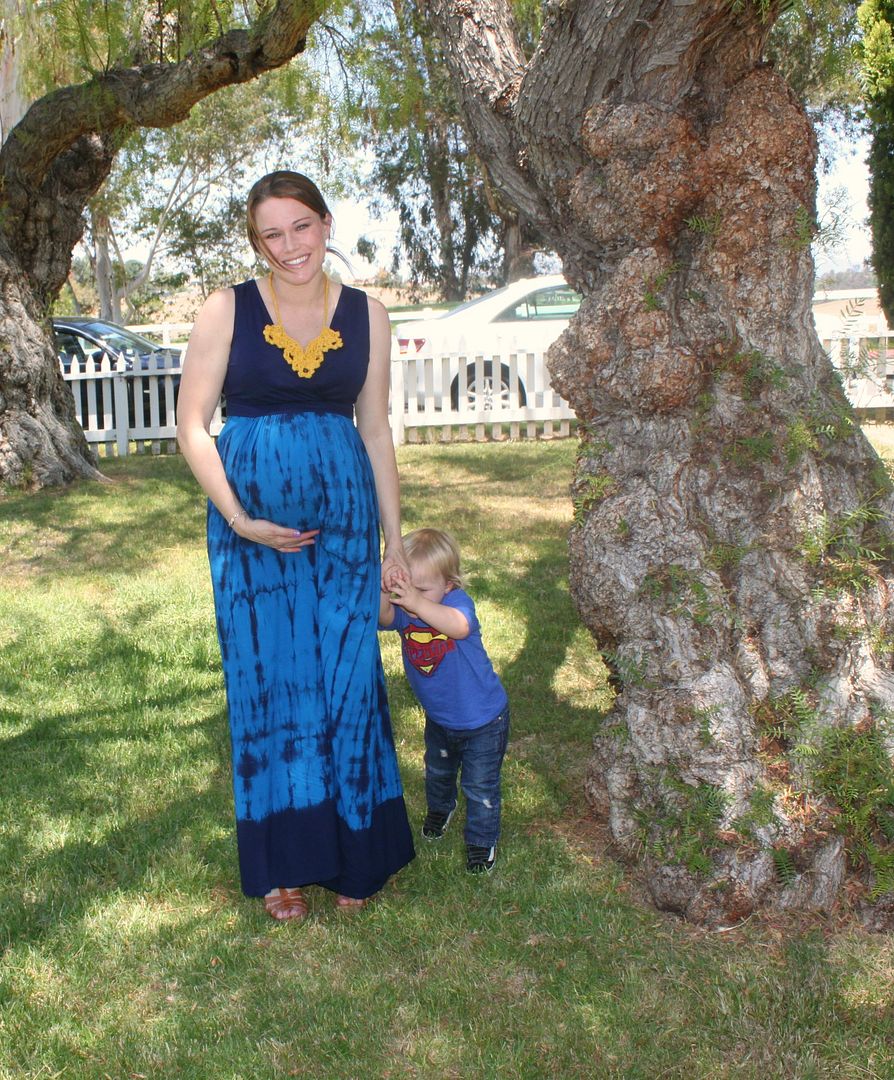 Yep this is the only non blurry/halfway decent picture that I have from Mother's Day (other than an iPhone one my husband took). I am not surprised though. This is usually how it goes with our family. Have you seen
these pictures
? Unless we hire a professional photographer it is almost impossible to get a picture where we are all looking at the camera at the same time. This makes me smile though. My son was in true form...trying to escape and play with the balls on the grass a few feet away. I love this little guy more than I can even explain and I feel beyond blessed to be his Momma and call him my son.
I am now 36 weeks pregnant! I feel like a mini elephant and I can not wait to NOT be pregnant anymore. The countdown has really begun. I only have 3 weeks left.
A few things on my pregnant mind:
I have already hit the 35 pound weight gain. I would love to not gain anymore. Thank you.
Girls...never ever get your belly button pierced if you plan on getting pregnant. If you did get it pierced, take it out the moment you even think about getting pregnant. I will get all stretched out and weird. This is coming from personal experience.

Same goes for tattoos. I have one on the lower half of my belly (a dragonfly, so cool I know) and if it was any higher it would be a giant deformed bat by now. Thankfully it is still a small little dragonfly.
I am so ready to start tacking this lovely pregnancy induced melasma that has occurred over the past couple of months.
Why does my nose get all stuffed up the moment I lay down? Is this a weird pregnancy symptom? It's annoying.

I can not wait to have a glass of wine and go on a sushi date with my husband.

Will Ronin look like Max or look completely different, like me and my sister do?
I am SO excited to meet and hold my son in just a few short weeks!