How to take a

NON

perfect family photo in just three easy steps. These pictures are the

only

family pictures that we have from our trip to Tennessee. Fantastic.
Step 1)
Ask a stranger who obviously has
no clue
how to operate a camera to take your picture. D
isregard
the fact that I had to explain he had to look into the little hole to take the picture. No biggie right?
Step 2)
Make sure you have a
"No review policy."
I usually have to review
each
photo and we end up taking it a million times until I decide I like it. Ian asked if during our trip I did
not review
any photos until we got home. I agreed.
Step 3)
Don't worry if you notice the picture taker is aiming kind of low...and when he says,
"PERFECT"
trust
him...
Our picture taker said, "Your husband is tall. Let me take one more...just in case." This is attempt #2...perfect haha!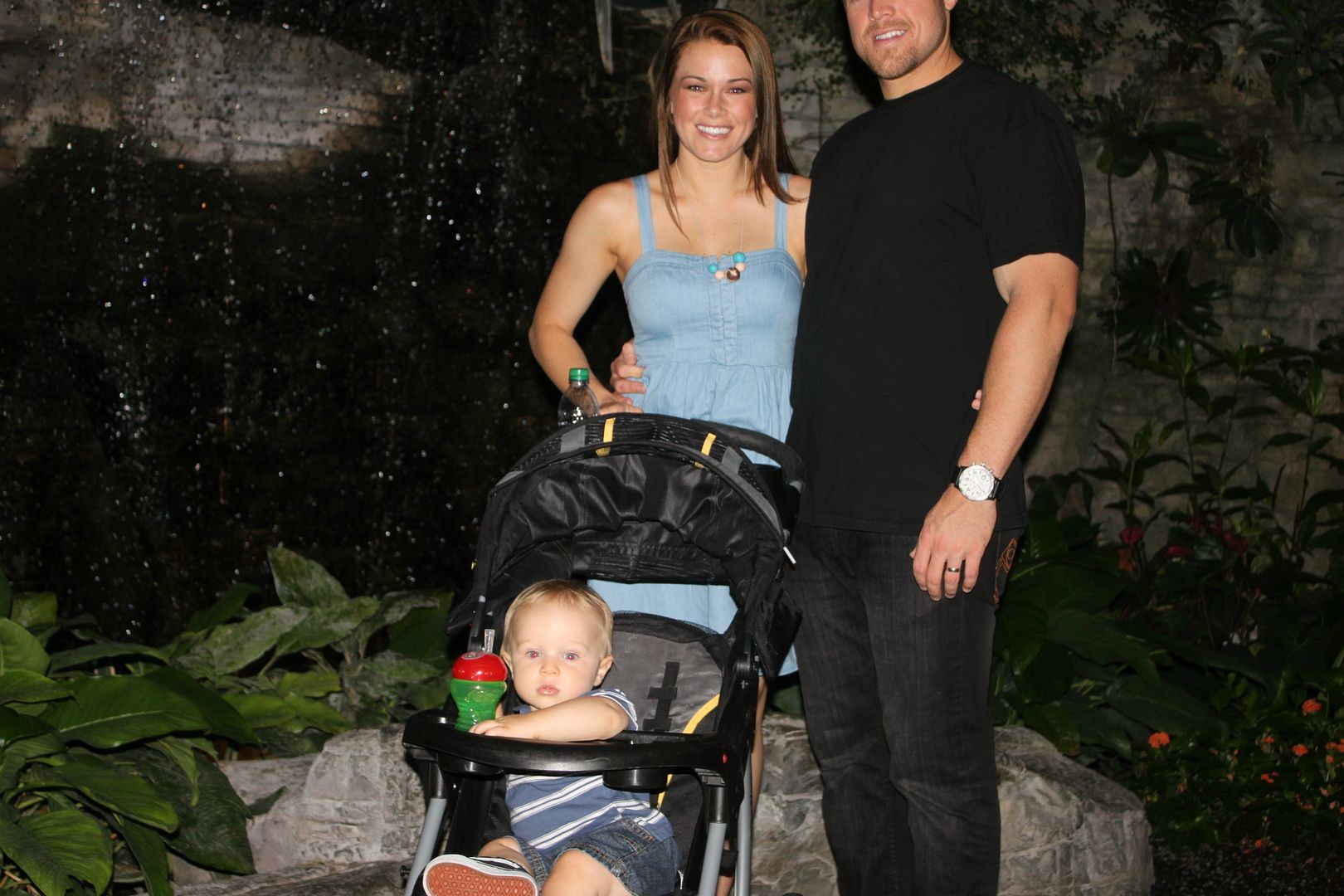 I think Ian has a great lower face.
This one will have to do! At least you can see all of our heads in this one. I am sticking with my reviewing each picture rule from now on :)
Have you entered the braided clay bracelet set giveaway yet? If not you can enter
here
.