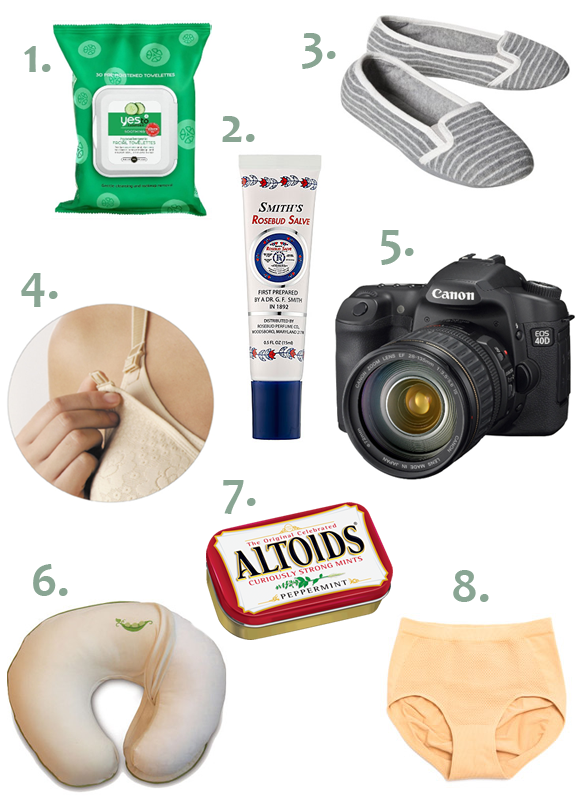 When I went to the hospital to deliver Max, lets just say that I was less than prepared. For starters I was thinking that I would have a normal birth experience, whatever that means. I thought everything would be all roses and I would look great and be all smiley post delivery. Not the case. I was induced (due to being
type 1 diabetic
) at 39 weeks. I was in labor for 48 hours and then ended up having an unplanned c-section. I was SO swollen from all the fluid they pumped into me, my face looked like it was going to explode. I had a horrible reaction to all the drugs and even
hallucinated
from the Nubain (pain relief medication) at one point and saw Simba from the Lion King in the big lights above me. I was so shocked that no one else could see him! I ended up spending most of the first moments with my son hovering over a bed pan.
I also did not realize you still look 6 months pregnant after you deliver (I actually did know this but thought I would magically be different). I brought pajamas that were uncomfortable, underwear that was too small and totally forgot a nursing bra! I was a hot mess. This pregnancy I am fully aware that I will be having a c-section and I am going to be so prepared it's not even funny. No need for family members to run off to Target to buy me "big girl high waisted underwear" this time around. Yes that really happened.
1.
Facial Towelettes
- these are a must! They cleanse your skin, remove makeup and moisturize all in one. Last time I packed my entire beauty routine into my over night bag and I used none of it (duh). This time I want to keep it simple.
2.
Rosebud Salve
- my go to lip balm to keep my lips nice and soft for all the kisses I will be giving baby Ronin.
3.
Slippers
- another thing I forgot with my first delivery. You NEED slippers. Especially when you want to walk to the bathroom or walk up and down the halls. Walking around in your socks is just yucky...trust me.
4. Nursing Bra- whoever invented this genius little design is a godsend.
5. Camera- this is one thing I never forget to bring. My friends actually laugh at me because I always have it no matter what. I just need to make sure it is fully charged and has the memory card in it.
6.
Boppy
- every new Mom needs one of these! It makes breastfeeding so much easier and is so much more comfortable than the air filled pillows that they have at the hospital.
7. Altoids- just in case I end up getting sick again from the medication these will be quite handy. Puke-y breath is no fun.
8. Comfortable underwear and Pajamas- I made the mistake of bringing low cut briefs last time, which is not okay with a c-section. High waisted granny panties are seriously the best for post delivery. No need to get all fancy here.
Did I forget anything?! If you have any other Mom after delivery essentials I would love to hear!