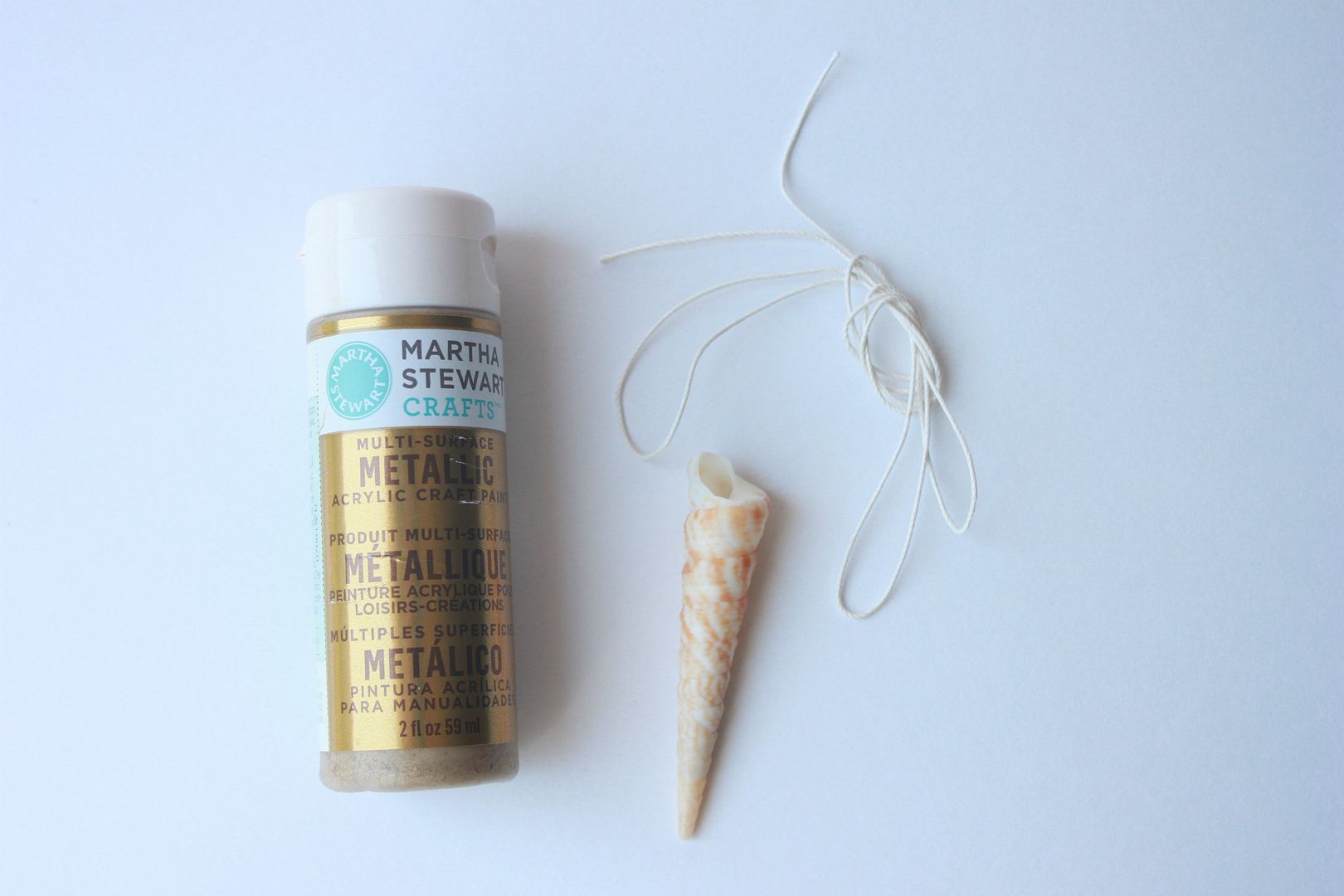 I have been really inspired by nature and outdoor elements lately (see coral inspired bangles
here
). Plus, I have this GIANT box of pointy seashells (is there a name for these?) that is just taking up space. This might be one of the easiest DIYs ever...but sometimes the easy ones (see this basic polymer clay bead tutorial
here
) turn out to be some of my most favorite.
What you will need:
A seashell. You can buy them at Hobby Lobby if you don't have an extra one hanging around.

Cotton cord for your necklace
Metallic or gold paint
A power drill (not shown)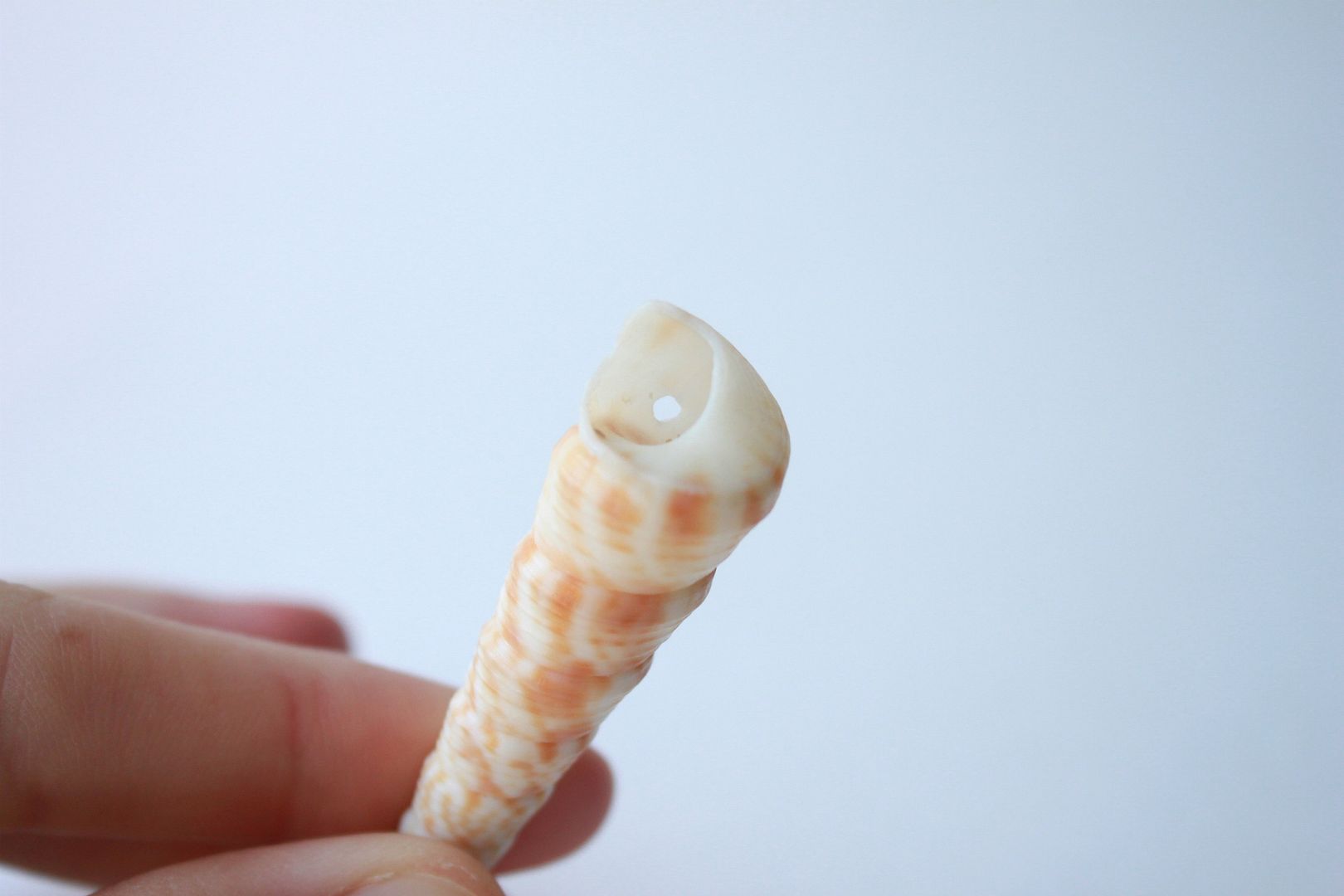 Drill a small hole in the top of your shell.
Dip the end of your seashell into the paint. Let it dry.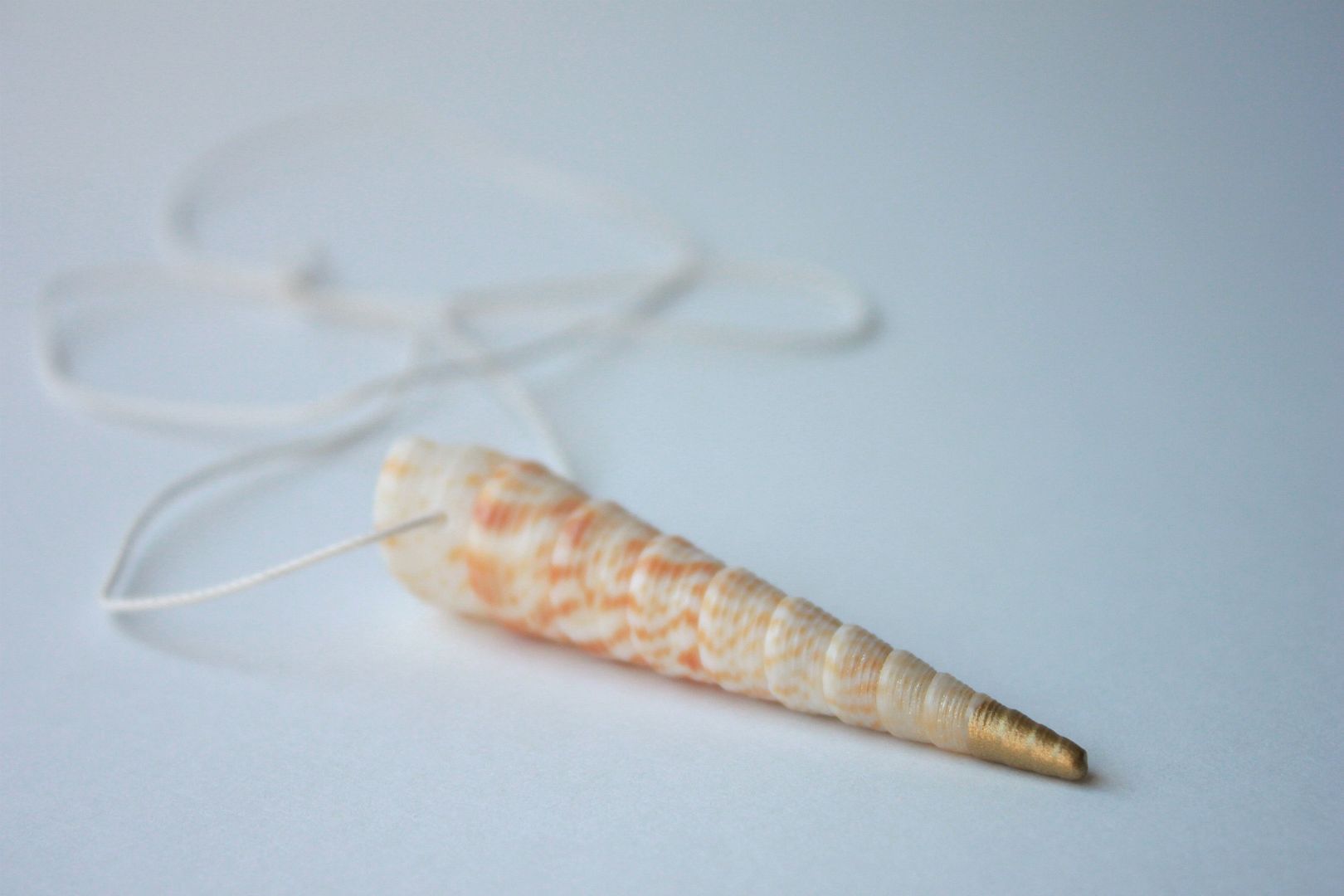 Once the gold paint has dried, you are finished!