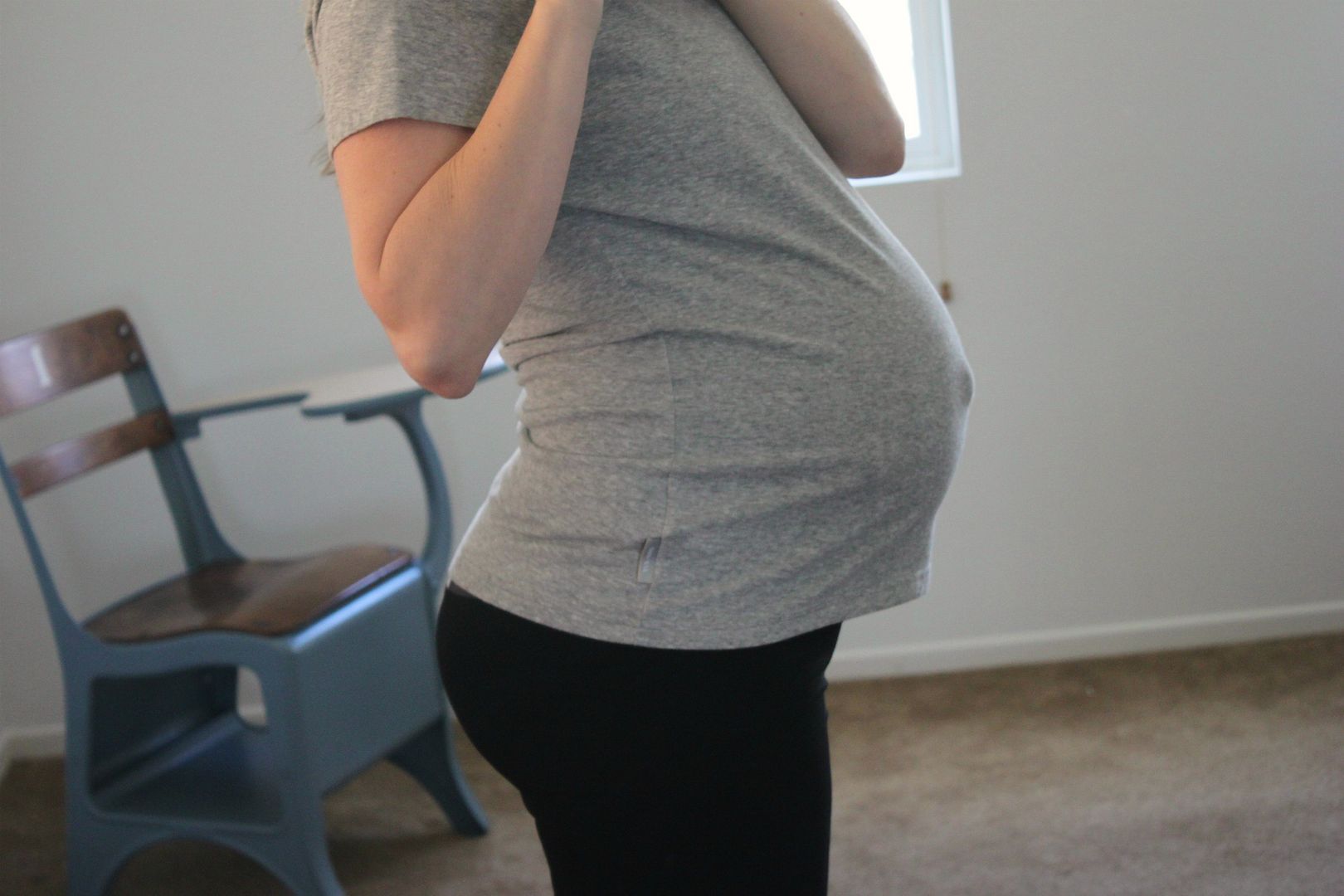 Yes, my doctor informed me a few appointments ago that my belly button is indeed herniated. Awesome. The other day I actually contemplated duck taping it down because it looked like a weird alien poking it's nose out of my dress. So sexy I know. On a side note, this is my usual outfit of the day...gym clothes. I have no idea how some ladies keep up with the cute outfits during the last months of their pregnancy (kuddos). I am not one of them.
Whew this week has been tough (herniated belly button aside). I have been experiencing insulin resistance, which is beyond frustrating. Some days I just want to cry because no matter what I eat my blood sugar will rise. Being a diabetic sucks sometimes and if it was a person I would tell it to eff off. Seriously.
To put a little icing on this already not so awesome week, I had a hospital sleepover on Wednesday. I went in for my normal
NST appointment
and mentioned how I was having some annoying cramping during the day. The nurses checked it out and it turns out I was having some serious contractions. They gave me extra fluid through an IV and some medication. I had to stay over night so they could make sure it stopped and monitor the baby. The baby is doing
great
and until I get cleared by my Dr. at my next visit I am on bed rest. Not sure exactly how that will work will an almost two year old but I will do my very best. Thank God for my awesome Mom who offers to watch Max often.
Only eight more weeks to go! I can do it...and please stay in there and bake for a little bit longer baby Ronin!
Have a wonderful weekend!