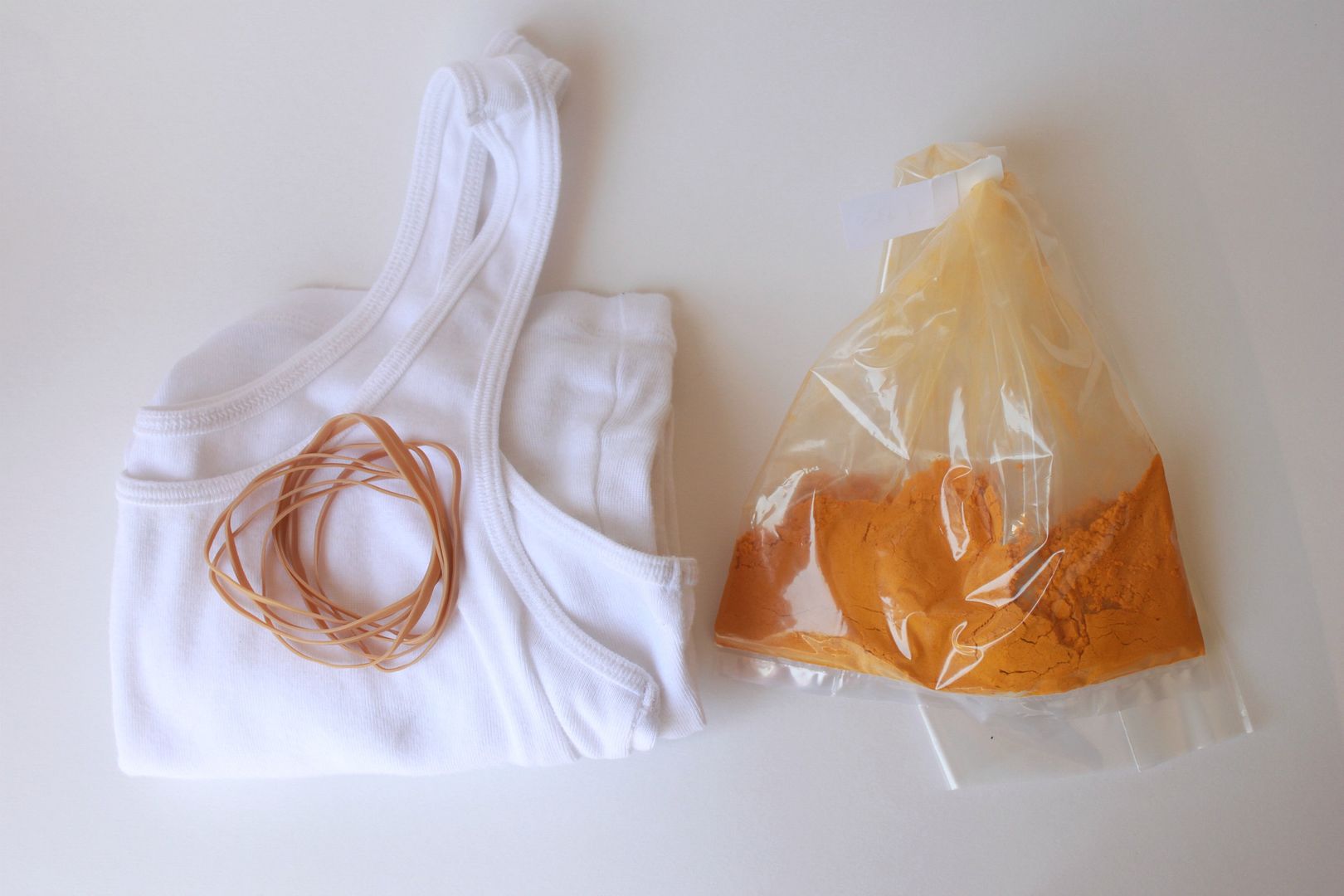 Turmeric is a wonderful little spice that you can find at almost any grocery store. Not only is it a
superfood
and
a beauty remedy
that has been used for ages, it is also the perfect all natural dye. I love yellow and turmeric gives clothing a beautiful deep yellow color once dyed.
Here is how you do it...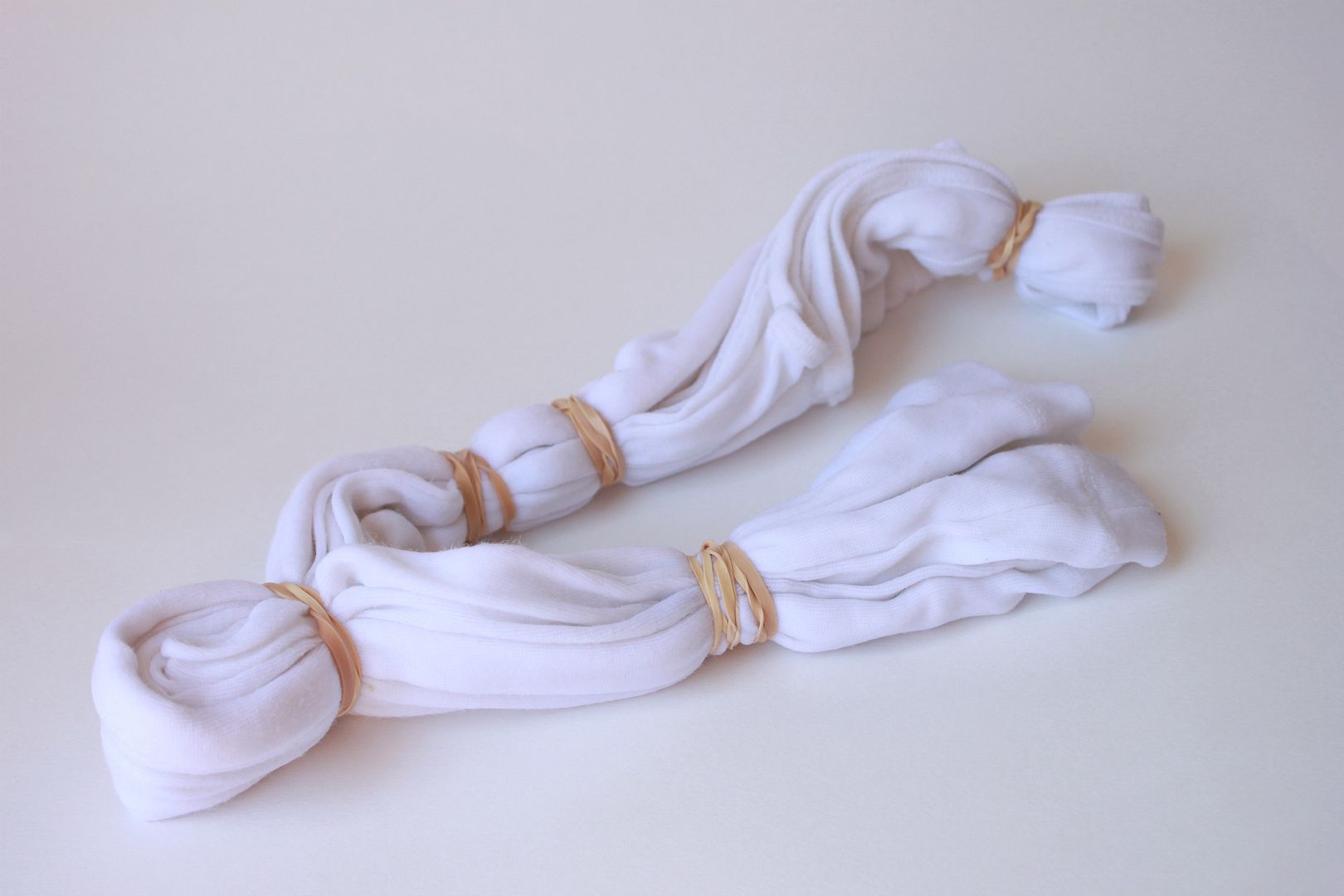 Start by soaking your shirt in cold water, which will help set the dye. Tightly wrap your rubber bands around your shirt. You can make a million different patterns which is the fun part about this.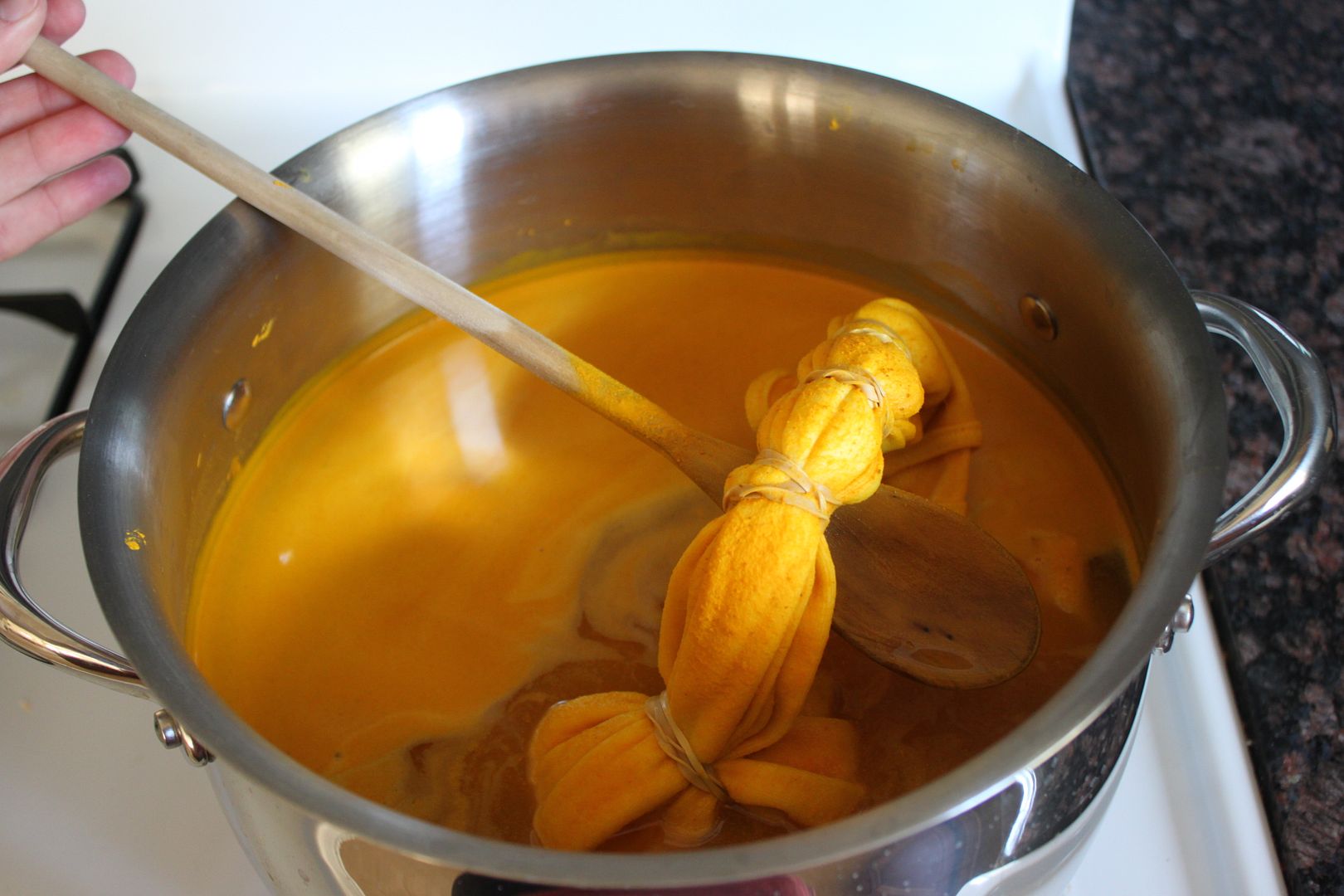 Add 3-4 tablespoons of turmeric powder (I purchased it in bulk at my local health food store) to a large pot of water. Let it simmer for about 30 minutes and then add your shirt. Let it soak in the dye for about an hour. I poked it with a wooden spoon (which is now stained bright yellow forever) every 15 minutes or so to help ensure it was setting evenly. If you want an even deeper yellow you can leave your fabric in the mixture longer.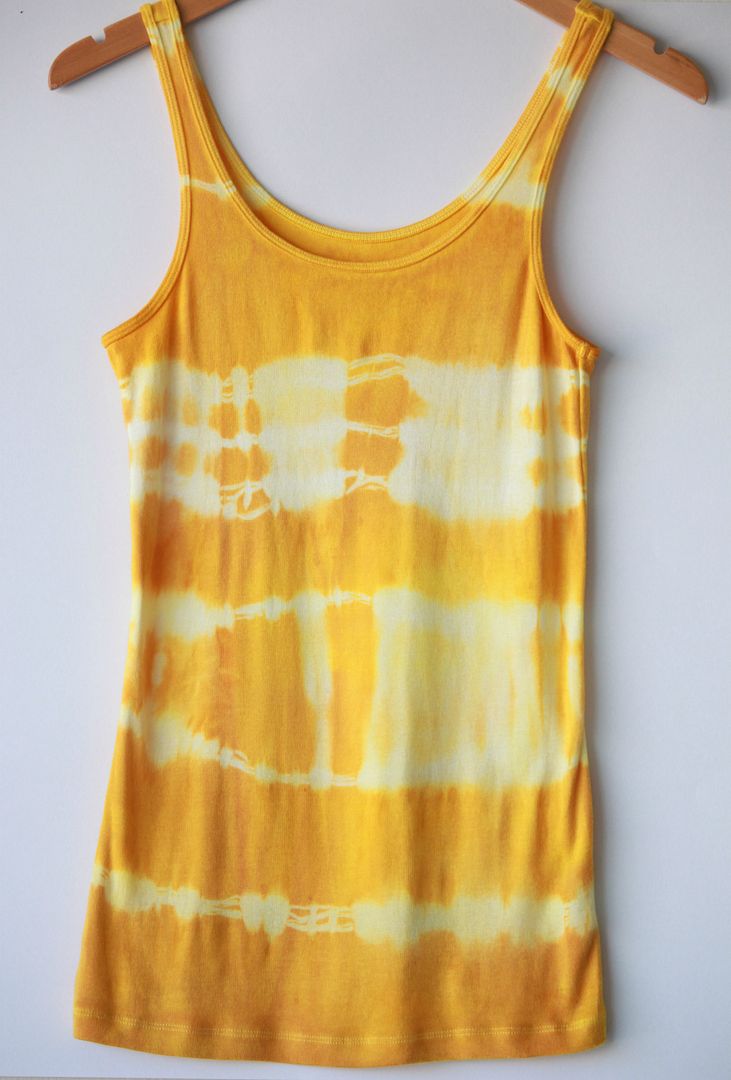 Once you are satisfied with the color, take out your shirt and rise it in cold water until the water runs clear. Remove the rubber bands and let dry. This is such a simple, green (in this case yellow hehe) way to change up a old white shirt that may need a new life!
On a side note: Happy first day of spring, which is my favorite season of them all!