Frozen grapes are one of my favorite snacks. It's a sweet treat that totally hits the spot when you are craving a little sugar. I decided to put a spin on this by dipping the grapes in yogurt and then topping with pistachio crumbles and letting them freeze. Max and I could not get enough of these! He even had a little mini melt down when I showed him that the bowl was empty.
What you will need:
Red or green grapes
Toothpicks
Greek Yogurt (I used non fat Greek yogurt which is super low carb)
Chopped up pistachios - optional. I made half of the batch with them and the other half without.
Directions:
Poke each grape with a toothpick and dip in the yogurt.
Sprinkle crumbled pistachio on each yogurt covered grape.

Push grape off of toothpick and onto lined baking sheet. Freeze.

Enjoy!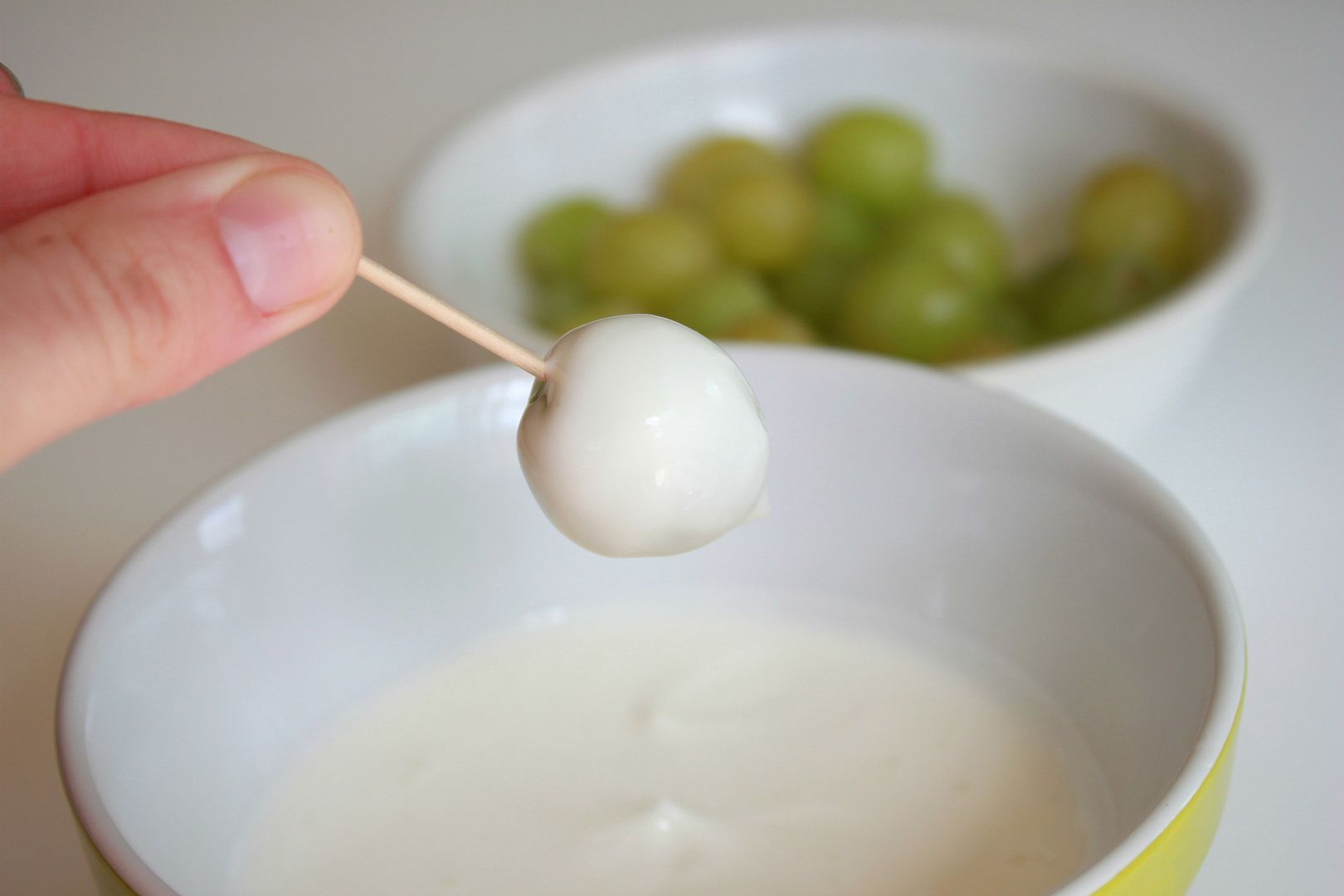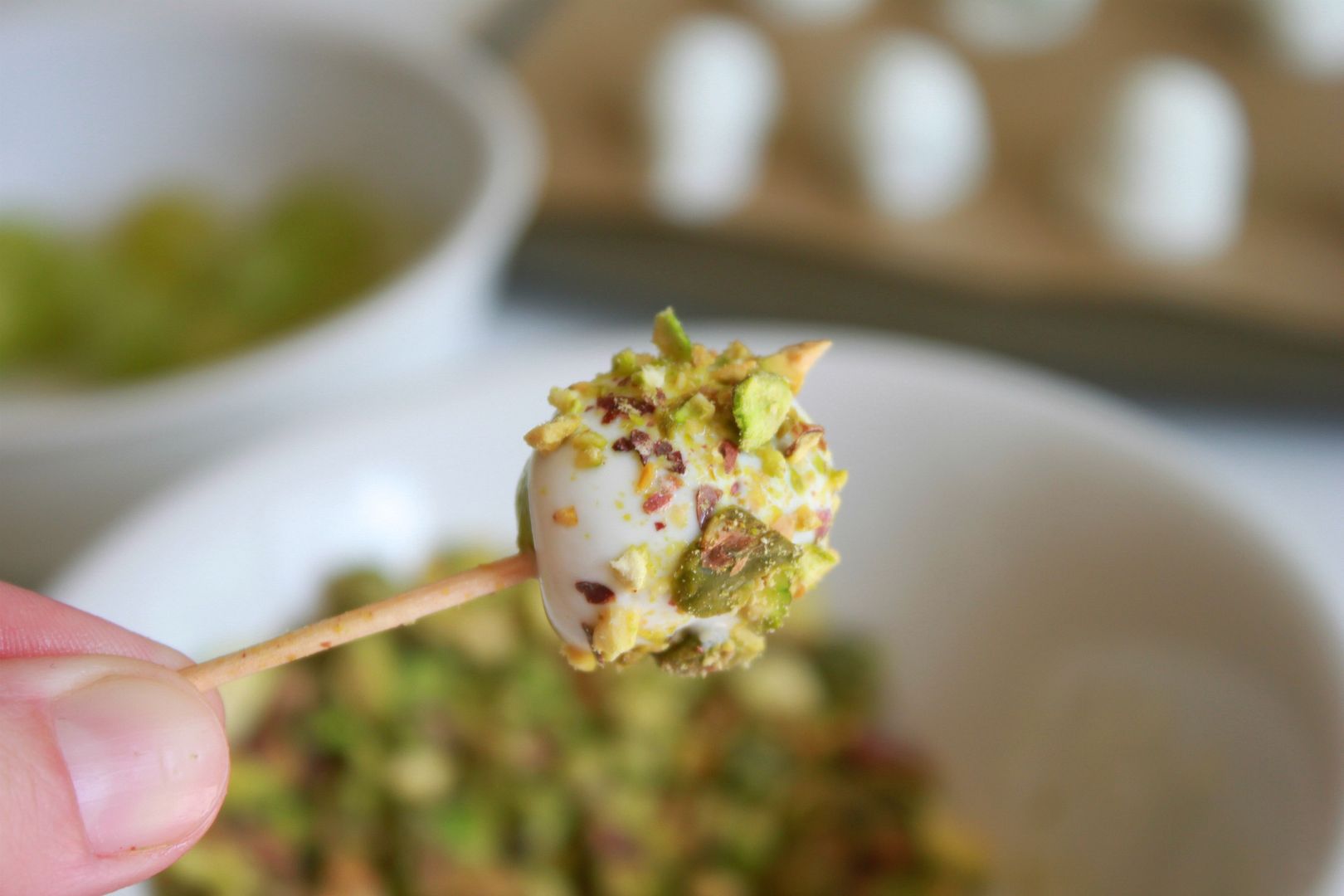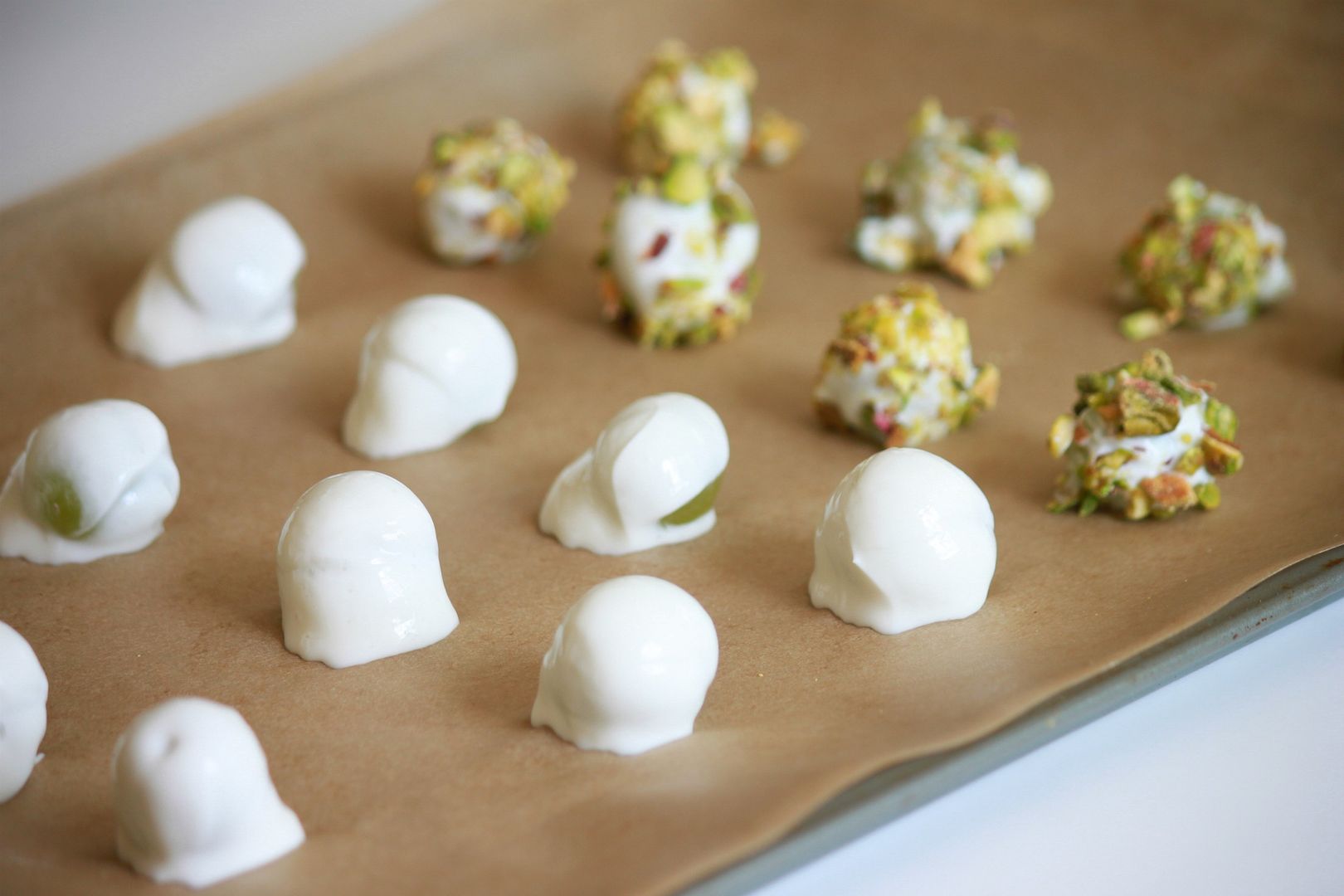 The end result was a sweet, candy like crunchy treat that was so delicious!