I have been on a total cauliflower kick lately. After making
skinny mashed potatoes
and
cauliflower poppers
I knew I was hooked to this once boring (to me) vegetable.
Cauliflower is super low in carbs and high in fiber making it the perfect substitute for those starchy dishes...like rice. I recently found
this video
on how to make cauliflower rice and I knew it was a recipe that needed to be tested asap.
I am SO excited about this recipe I may or may not have done an actual happy dance when I ate it for the first time.
What you will need:
1 head of cauliflower
Whatever seasonings you like on your rice
Directions:
Wash and dry cauliflower. Cut into small size chunks.

Using the shredder blade of your food processor, place the cauliflowers chunks into the processor until it is the size of rice.

Remove from food processor and place "rice" into a microwave safe dish with a lid. Microwave (you do not need to add any water) for 5-6 minutes.

Done! So so easy. Season however you normally like your rice.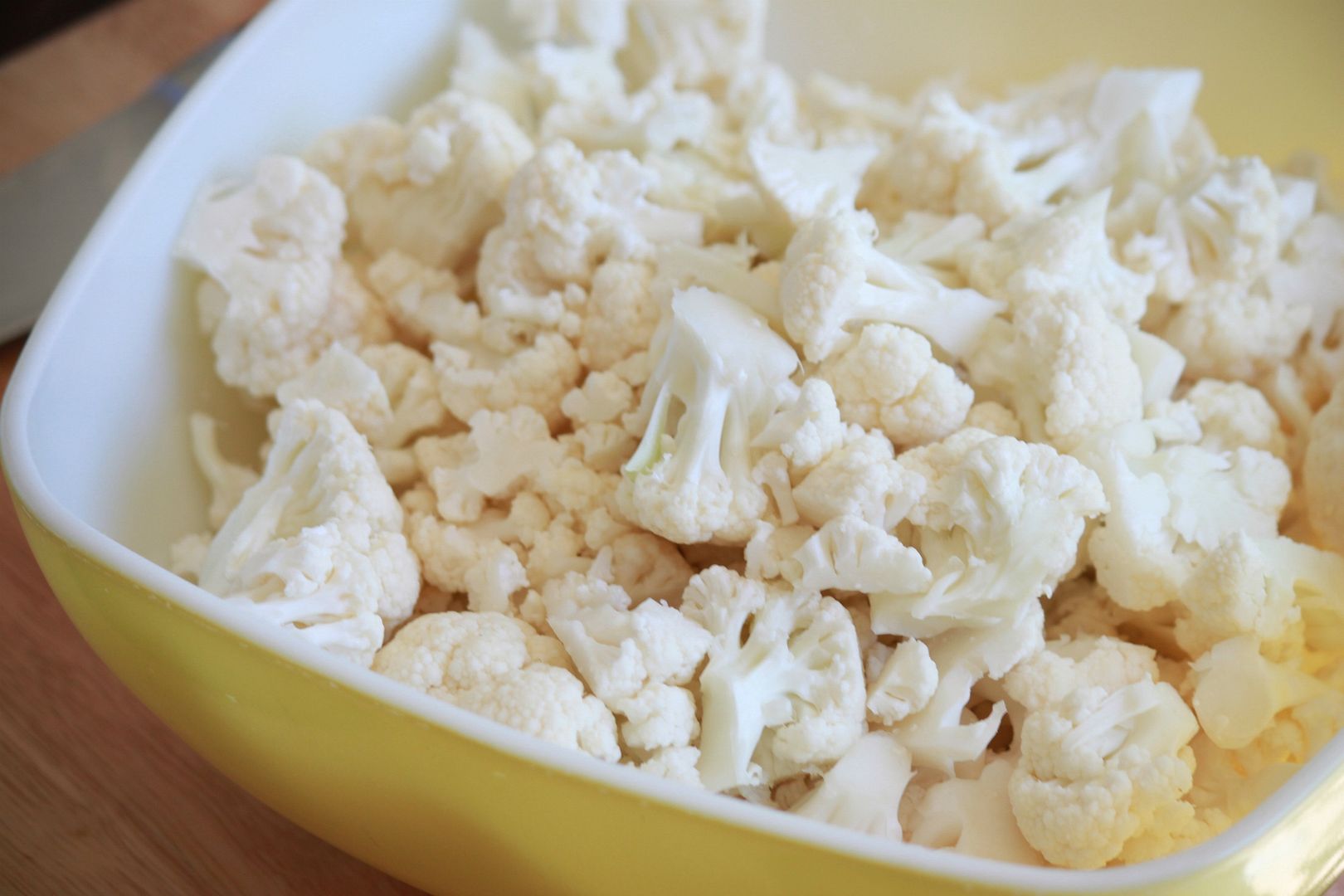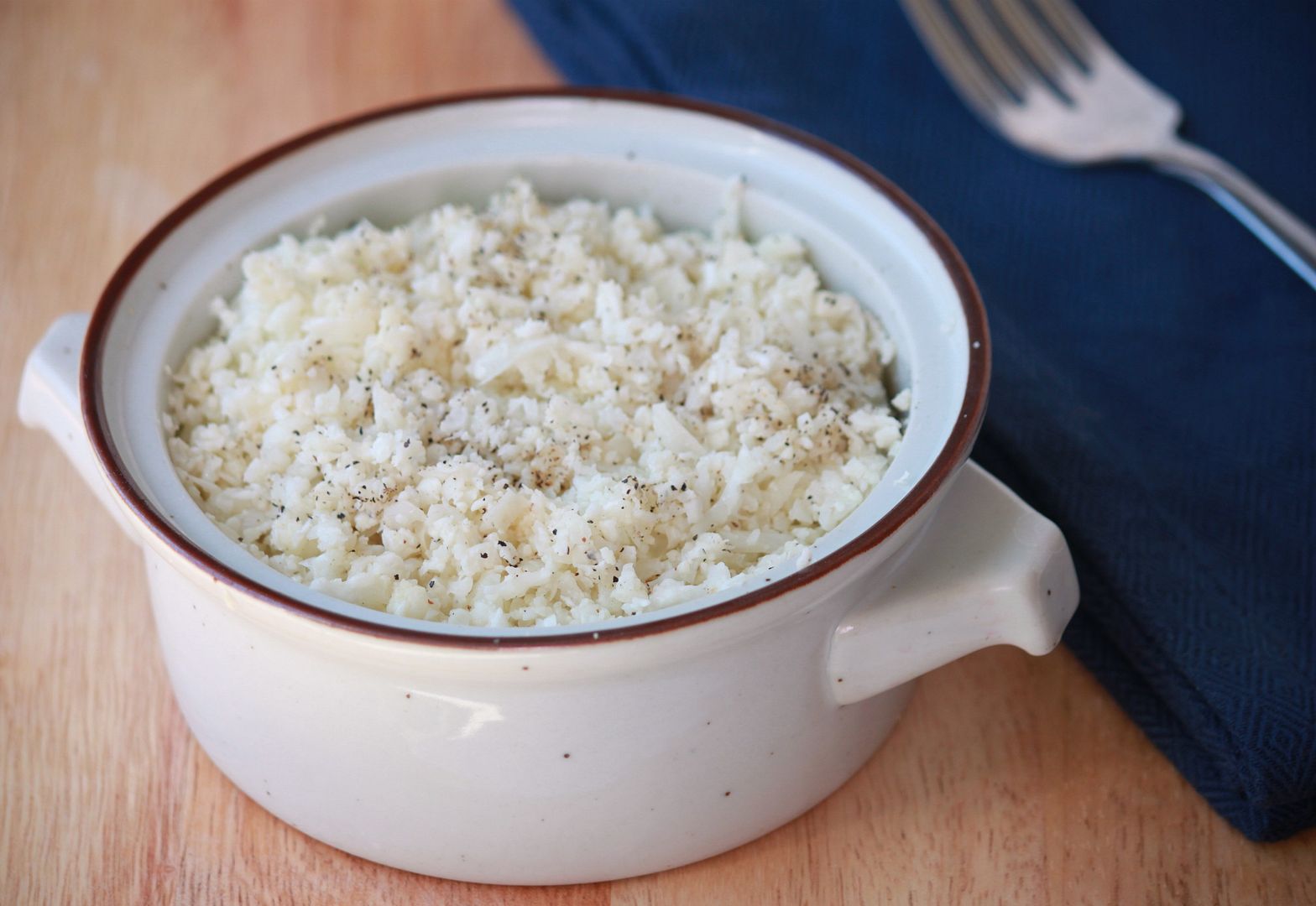 This only took 5 minutes to cook and my husband was shocked that it was actual cauliflower. I seasoned it with butter, salt and pepper. I paired it (I know I sound so fancy) with a vegetable stir fry and it was fantastic! Such a great substitute if you are trying to cut back on your carb intake.
On a side note: I haven't felt like doing much else lately other than cooking, baking and cleaning (hello nesting) so you may be seeing more recipes here than normal.