I was so excited to try out
this pin
that originally came from a blog called
320 Sycamore
.
I spend way too much money on granite cleaner and nothing seems to really work. I am always left with a greasy film-y covered looking counter top with store bought products. When I read that you can make your own homemade granite and counter top cleaner using only rubbing alcohol, dish soap and essential oil I knew I needed to test it out.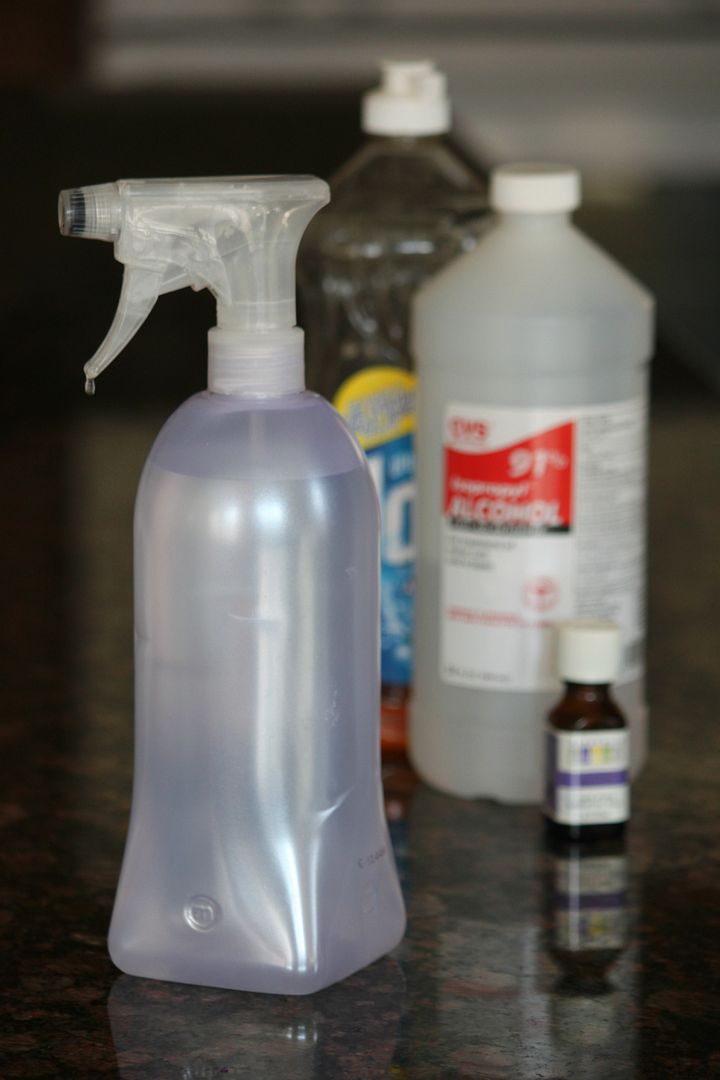 All you do is fill an empty spray bottle with about 1/4 cup of rubbing alcohol, a few drops of dish soap, a few drops of essential oil (I used lavender) and the rest with water. Shake it up and it's all ready!

Final verdict: I LOVED this! It made my kitchen smell clean and had my counter tops shiny in no time flat. I am so excited since this homemade version costs a whole lot less than what I was buying before. I am a happy camper for sure!

Have you tested out any pins lately?

Today is the last day to enter the k.slademade leather clutch giveaway!