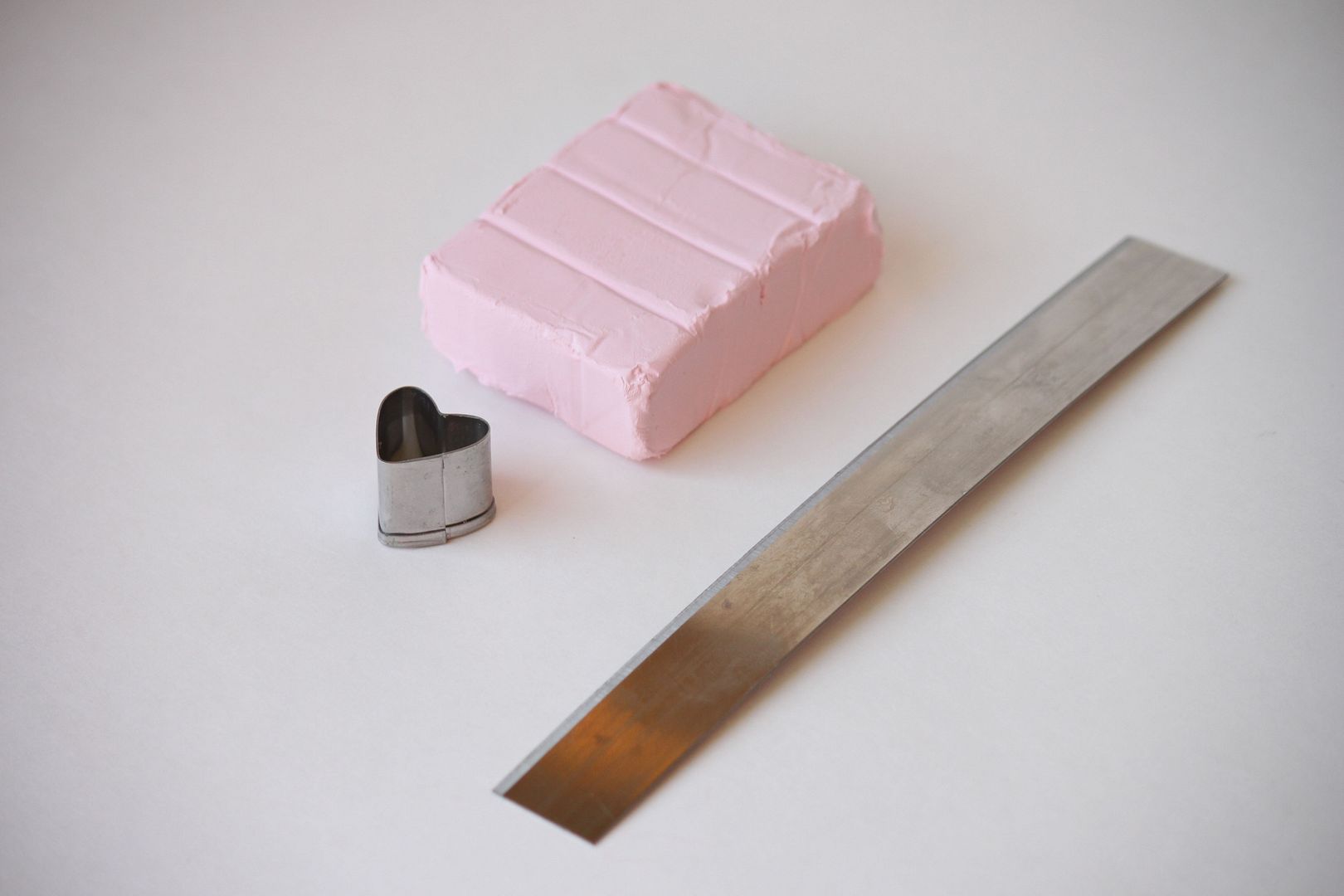 With Valentine's day less than a week away I decided it was time for another heart inspired jewelry diy. The inspiration for this project came from the
candy heart bracelet
that I recently made. I am a huge fan of hearts so this is a fun piece to wear all year round.
What you will need:
Polymer clay
Razor
Heart cutout (purchased at Michaels)
Roller or large marker (not pictured)
A bracelet (to use as a guideline)
Before beginning condition the clay by mashing it up between your hands so it becomes soft and pliable.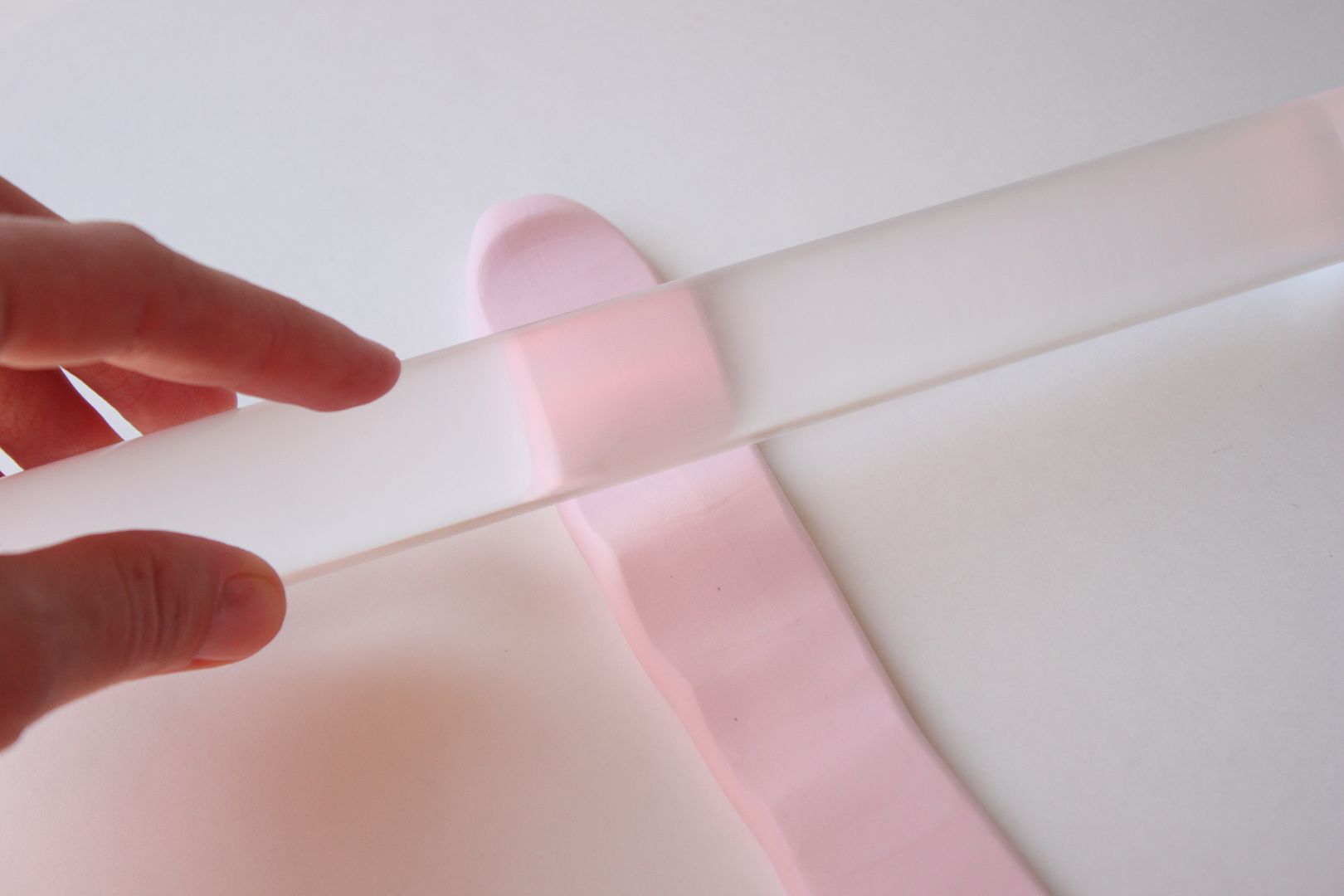 Start with a large round ball of clay and roll into a long snake like piece. Use the roller to flatten it out. Flip the piece over to reveal the smooth side. Use the razor to cleanup the edges and make straight. Measure your wrist and adjust bracelet size accordingly.
Use the heart cutout to stamp out the hearts along the piece of clay. Avoid putting the hearts too close to the edge since you will be connecting the two pieces together.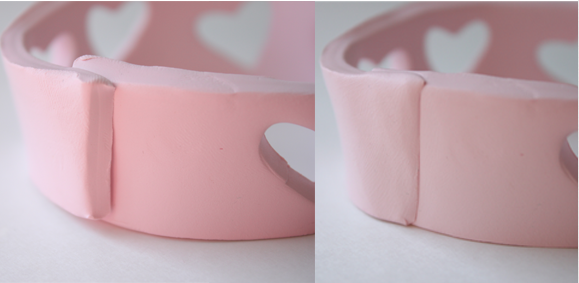 Connect the two ends by overlapping one piece slightly over the over (first picture). Gently press and mold the two pieces together with your fingers.
Use a bracelet as a guideline to make sure it will fit you and to help shape it into a circle.
Place clay bracelet on a baking sheet and bake according to clay directions. I baked mine for 30 minutes at 275 degrees.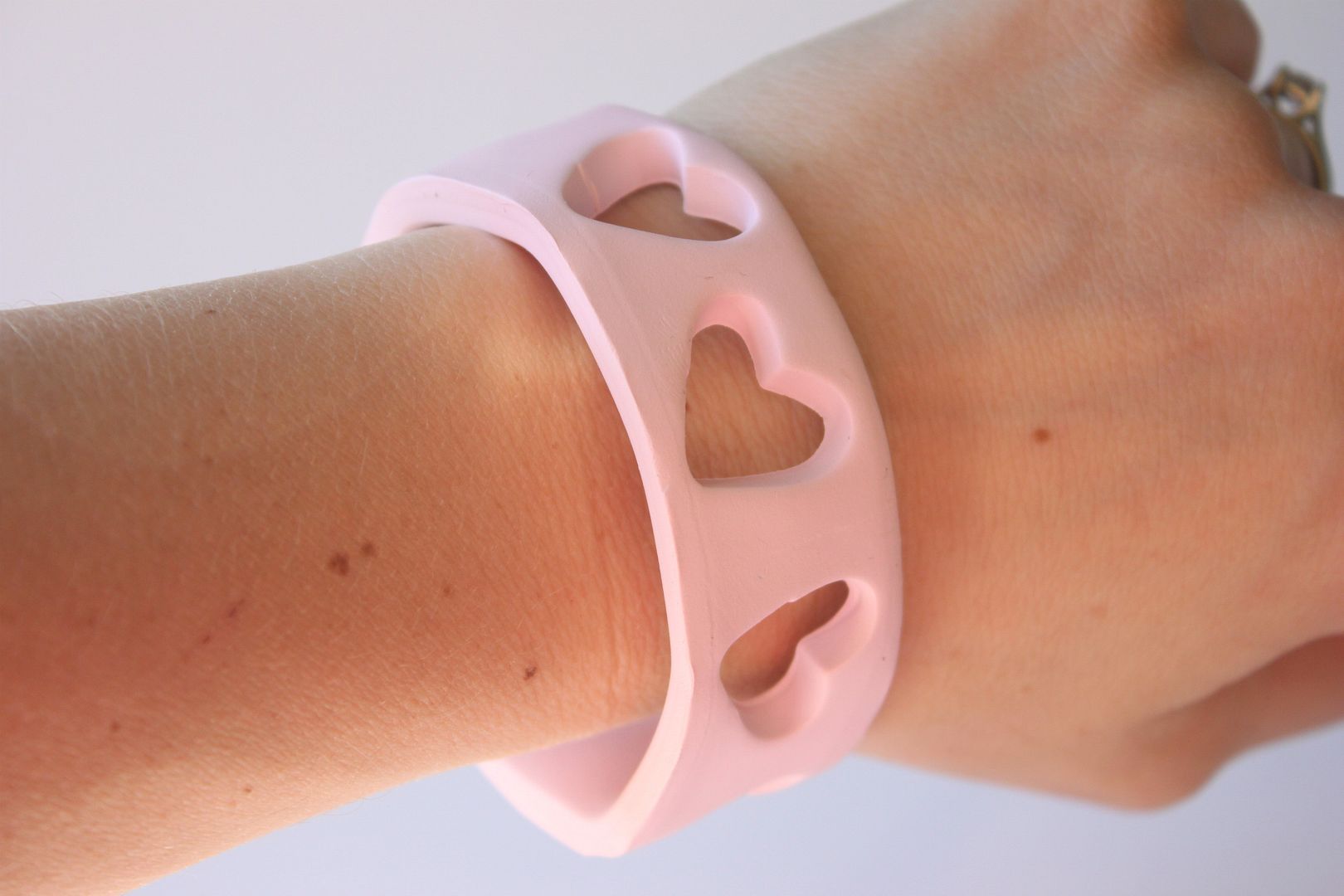 Let bracelet cool and harden once taken out of the oven and you are good to go! If you are not a fan of hearts you can also do triangles (which looks awesome), circles or any other shape you want.
If you end up creating this please send me a picture. I would love to see your version!
Pin It