Anthropologie Verdant Acres Mug
If I had an unlimited budget I would run to
Anthropologie
immediately. It is by far one of my favorite stores. I love how beautifully decorated and eclectic it is. I always feel like I am in a whimsical dreamy world for a moment whenever I step inside...and then my son starts having a melt down and I am instantly brought back to reality and usually have to leave ha!
I recently spotted the mug pictured above and loved how pretty and spring-y it was. I am NOT an artist by any means but the
original mug
looked like it was made using water colors ( I can hang with water colors) so I thought it would be fun and simple enough to try and recreate.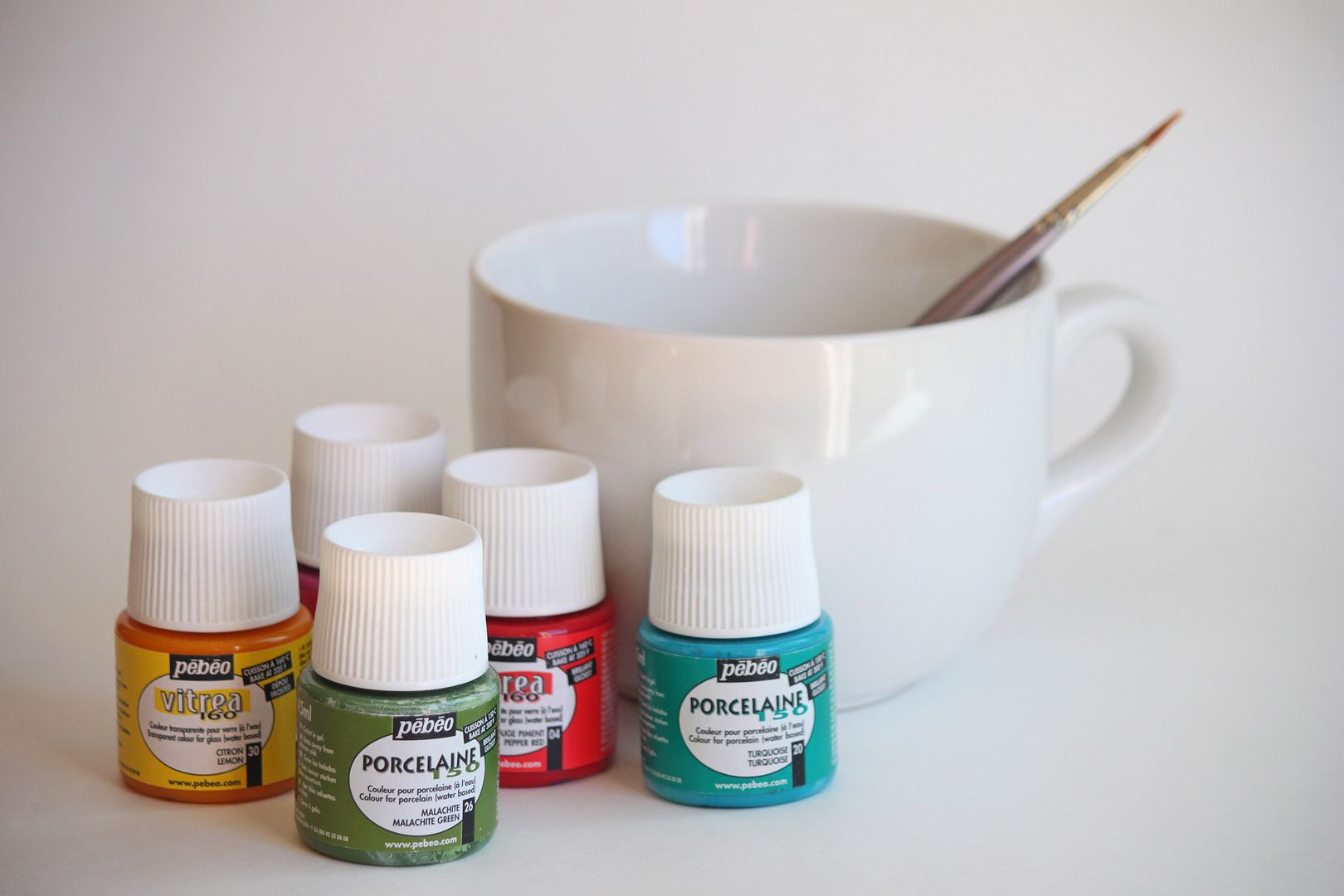 What you will need:
A plain white mug

A few porcelain paint colors. You actually only need a few since you can mix colors to make other colors...duh I didn't think of this until after I got home and started opening all of them up (Sharpie markers and regular paint will wash off in the dishwasher)

Two different sized paint brushes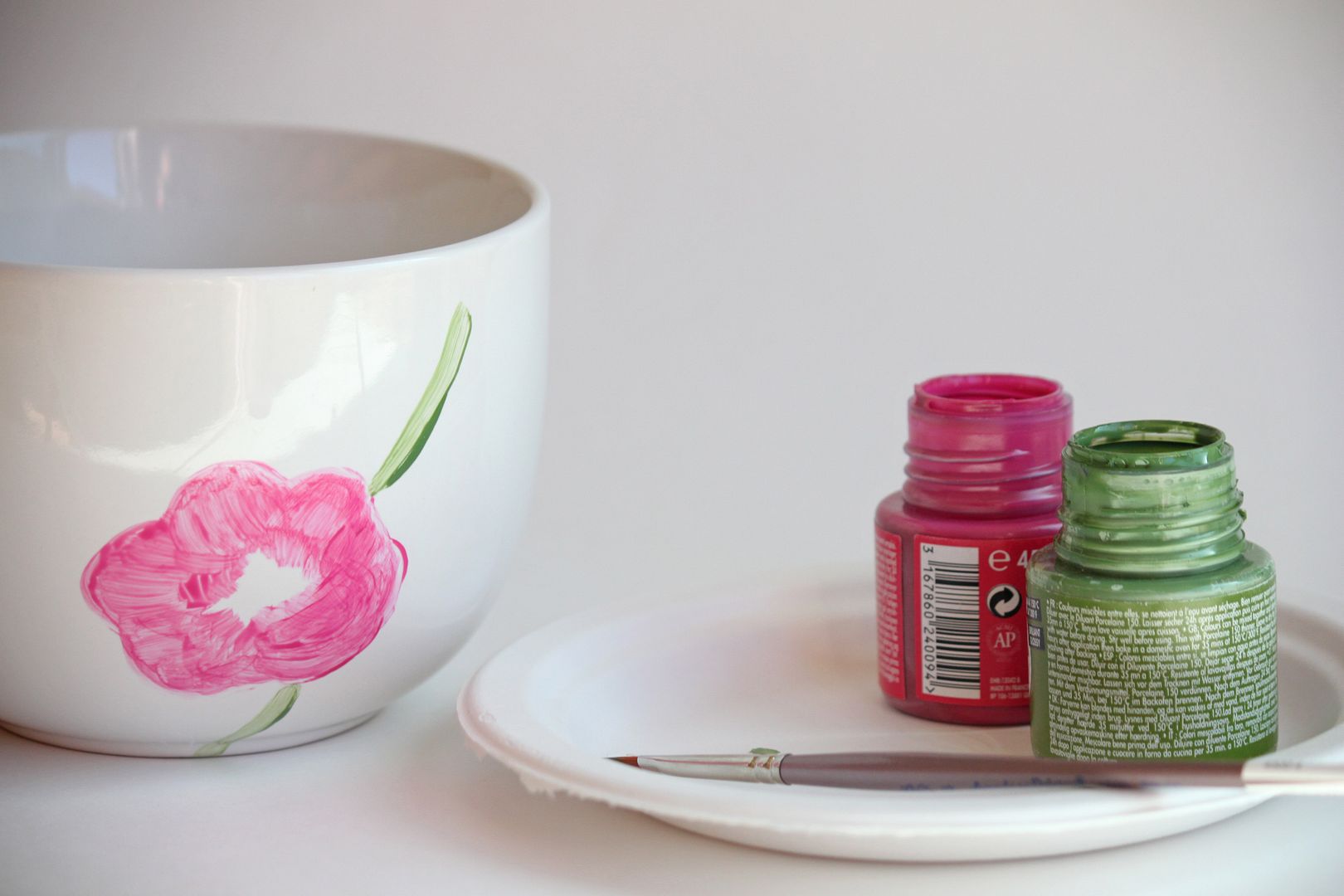 Start painting on your creation. Make sure you wash your paint brushes in between each color. Once you are all finished let your mug dry for 24 hours and then bake in an oven for 35 minutes at 300 degrees. This sets the paint and will make it dishwasher safe.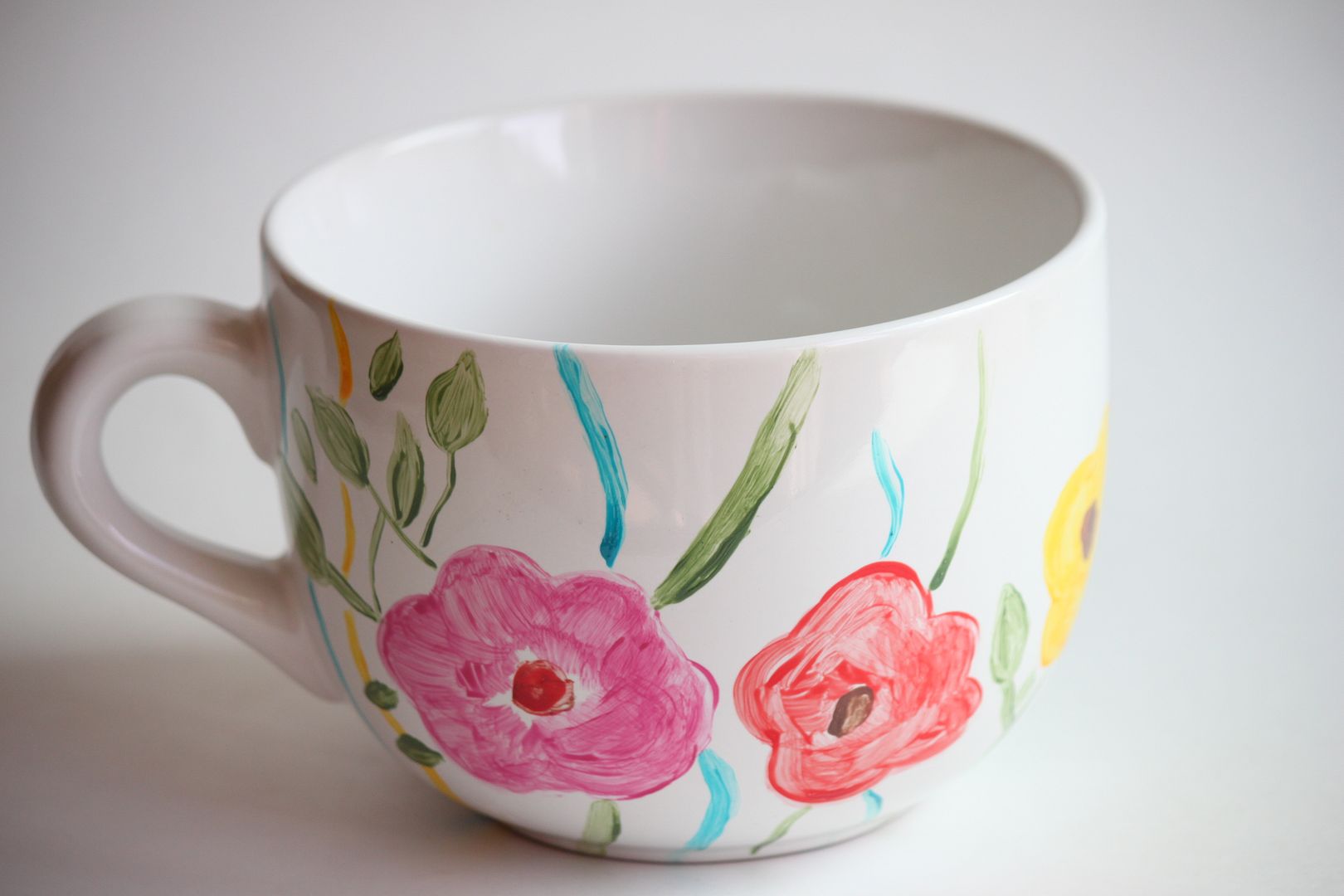 My (new) mug. Even though it looks like a 3rd grader painted it, it has definitely made my morning cup of tea just a little bit more exciting. For those of you out there who are talented in the painting department you could really get creative and paint something completely unique on yours.
Pin It