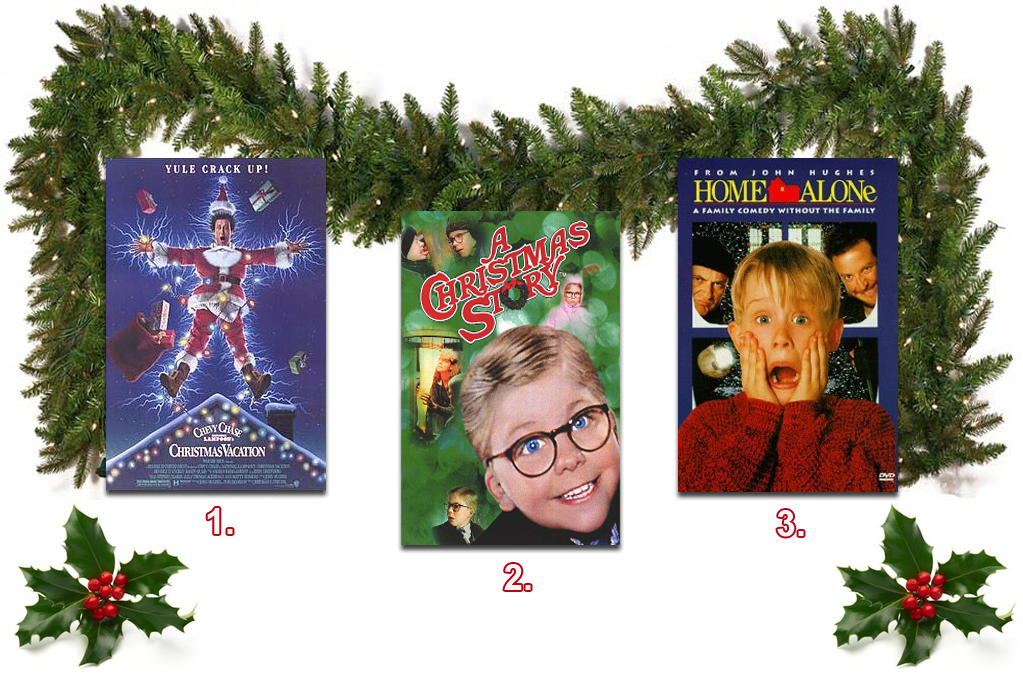 It
finally
feels like Christmas is in full swing around here! We started decorating our house (going on a thrift store hunt today to look for little Christmas trinkets that I can spray paint silver), lights are up, Christmas cards have been ordered,
fudge has been made
(and eaten) and we are getting our tree this weekend.
During the Christmas season the only thing that is on our TV, other than the occasional Tivoed episode of the Real Housewives of Beverly Hills (I'm obsessed with that hot mess of a show) is Christmas Movies. I am pretty sure we have seen every single one a million times but they never get old.
My top three Christmas movies are:
1. Chevy Chase Christmas Vacation
2. A Christmas Story (its tradition to watch this every Christmas Eve after church)
3. Home Alone
What is
your
favorite Christmas movie?
On a side unrelated note: Pregnancy hormones are
no joke
. I cried last night because my husband brought home the wrong salad dressing. Who likes Chunky Blue Cheese dressing anyway? Not this crazy pregnant lady. Poor guy.