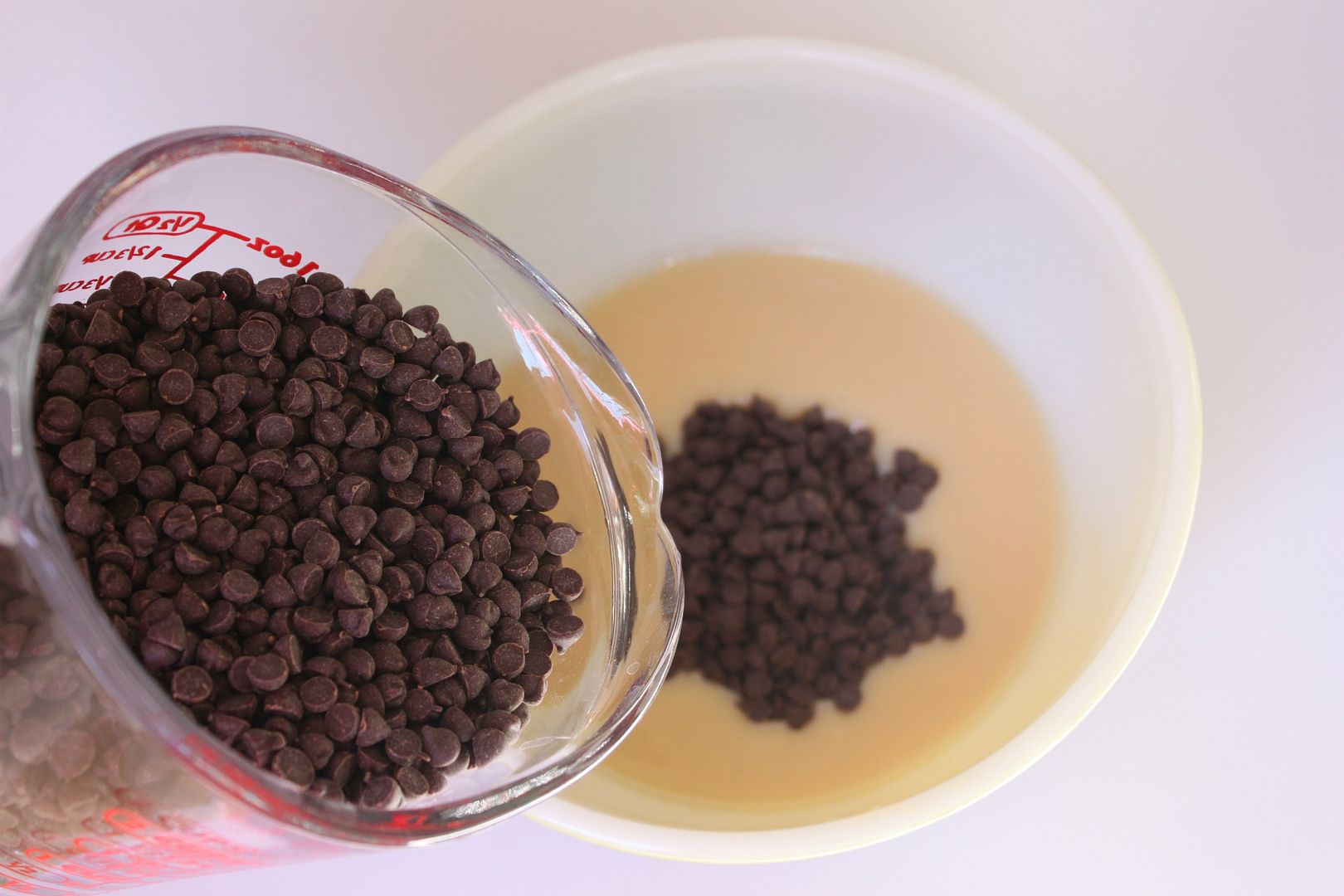 Ian has been begging me to make a holiday "treat." Since fudge is always a holiday staple around here once the Christmas season begins, fudge it was!
I am a huge fan of chia seeds (see chia seed coconut pudding recipe
here
) and all the amazing health benefits...plus they expand in your tummy and make you feel full faster (great for when eating dessert). I used a basic
fudge recipe
but added my own little twist.
What you will need:
3 cups of semi-sweet chocolate chips
1 can sweetened condensed milk
1/4 cup of butter
1 tsp of vanilla
1/2 cup of chia seeds
Directions:
Place the semi-sweet chocolate chips, sweetened condensed milk, vanilla and butter in a large microwavable bowl. Microwave for about a minute and then stir. Microwave an additional 2 minutes or until mixture is all melted together.

Stir in chia seeds.

Pour into a greased glass baking dish.
Refrigerate until it is firm and set.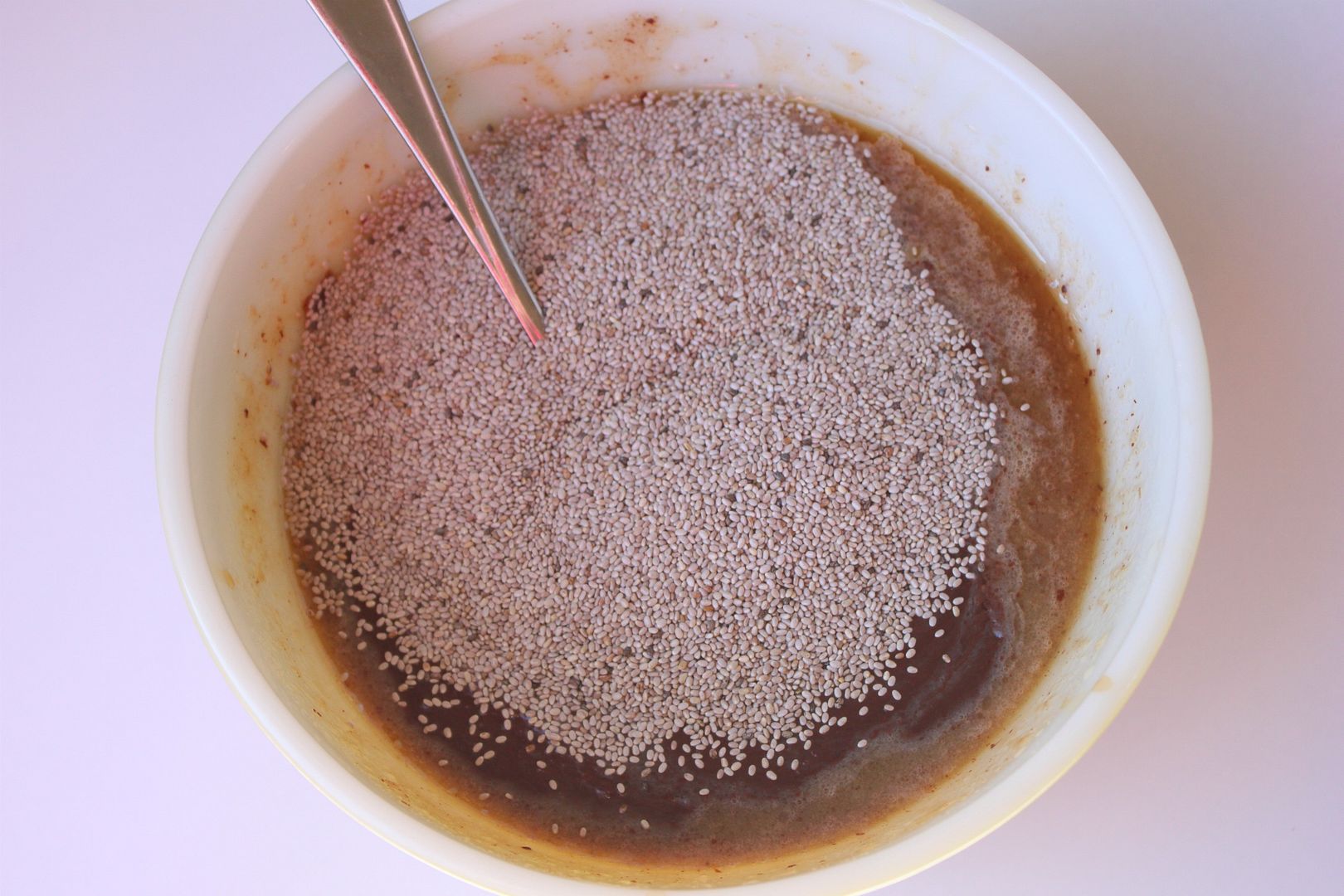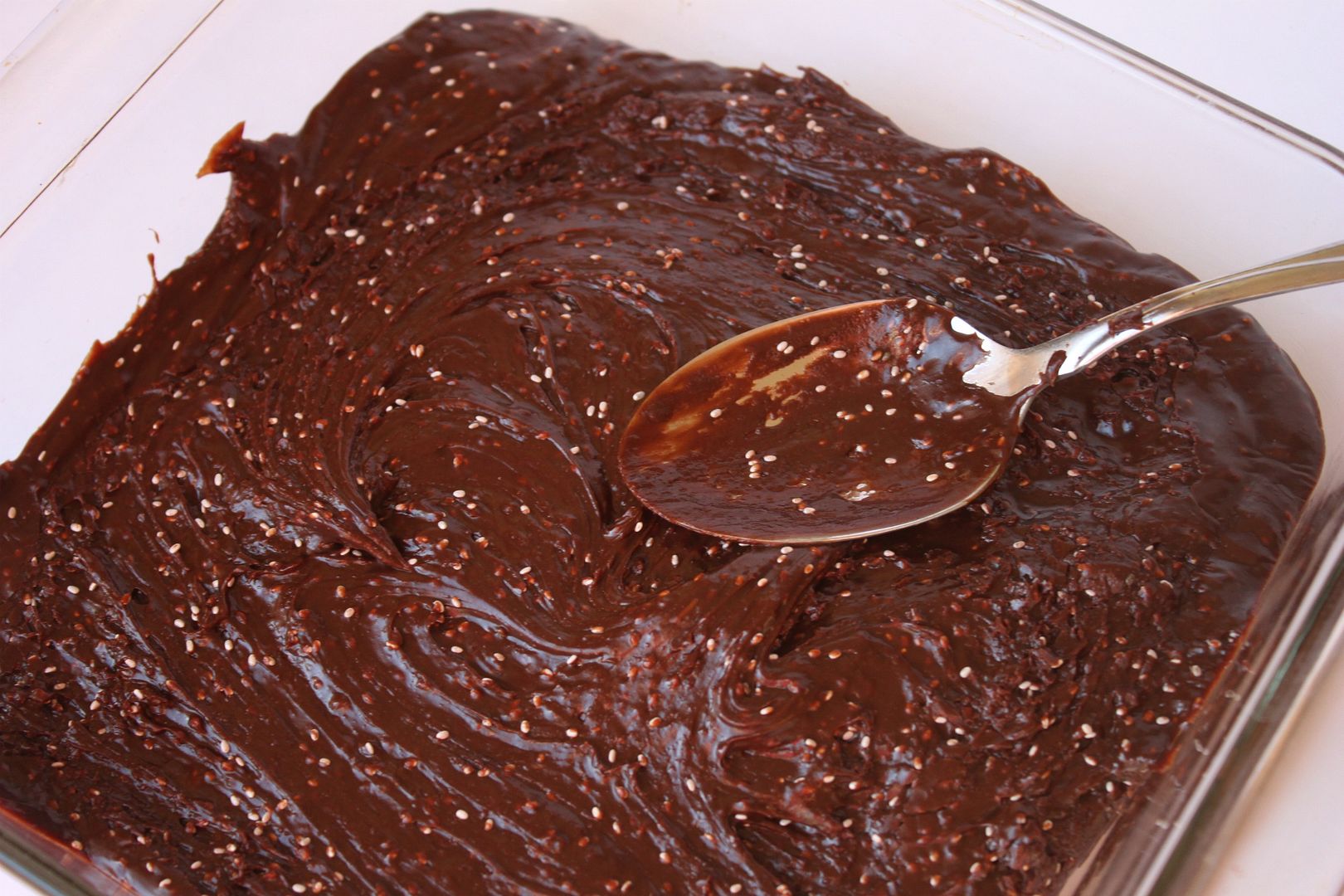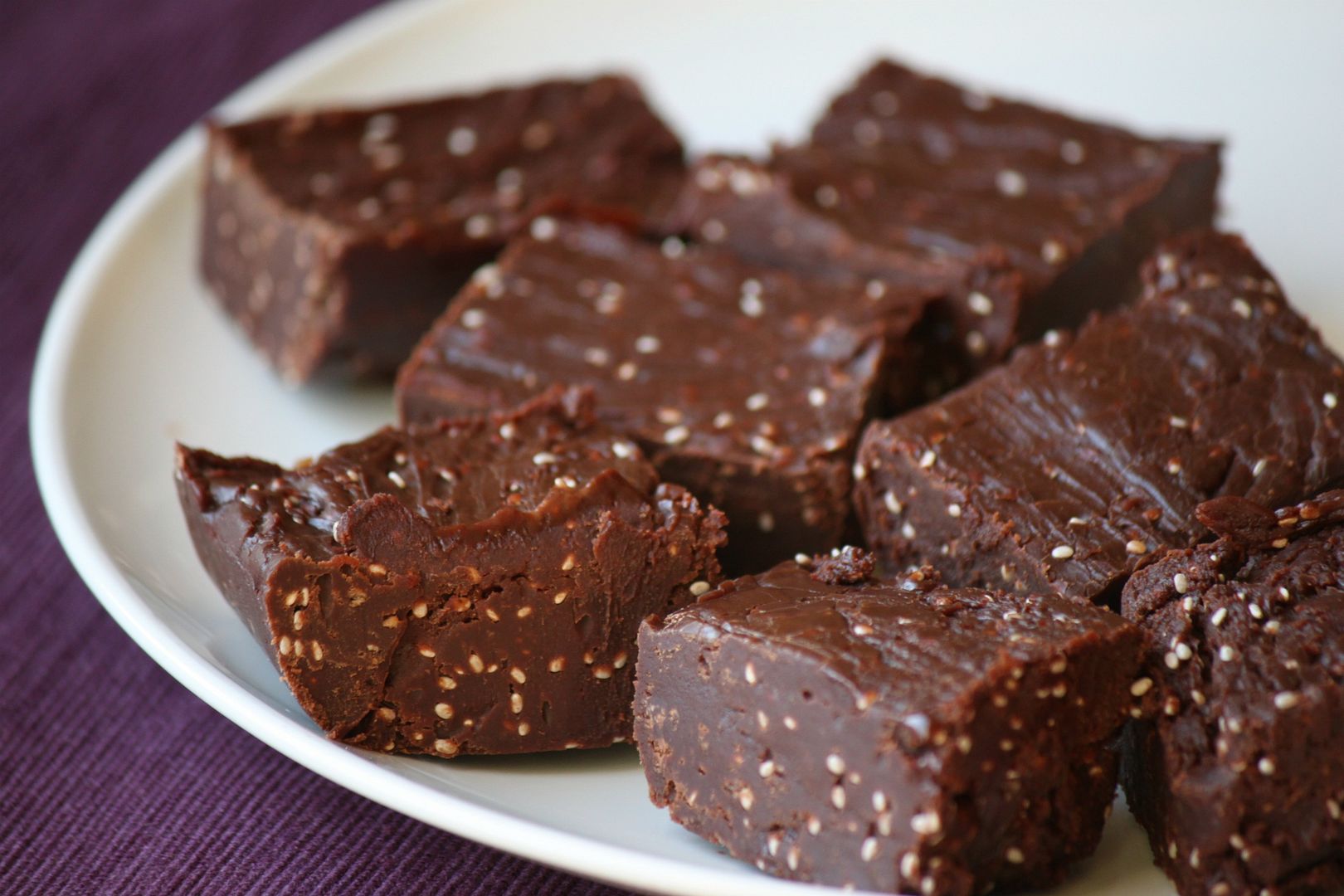 Such a quick and delicious dessert to make if you don't have a bunch of time. The prep time literally only took me 5 minutes.
My husband said, "this was some of the best fudge he ever had..and the chia seeds were subtle and not overwhelming." Such a great food critic he is :)
On a side note: I decided to extend
this giveaway
(because its AWESOME) a few more days. Don't miss out on a chance to win $150 to Jewelmint!