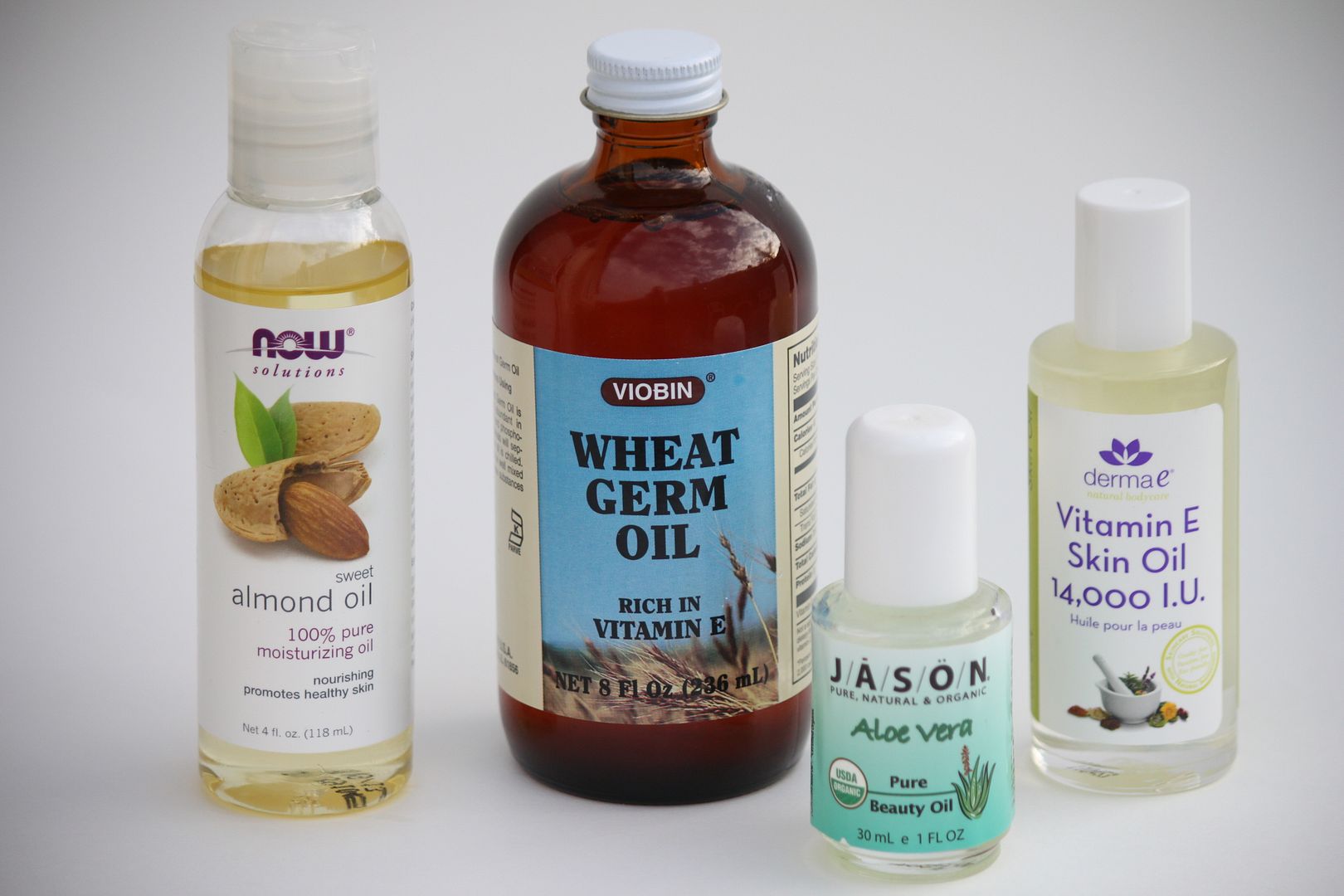 Sometimes stretch marks are unavoidable and there are many factors that play into whether or not you get them. However, I am a big believer that what you do or do not put on your skin can make a difference.
I started making my own stretch mark prevention oil when I found out I was pregnant with my son a year and a half ago.
If you have been reading my blog and skin care tips for some time you are probably aware that I am very cautious about anything that goes on my skin. I was shocked when I started reading the ingredients on the back of some of the products for stretch mark prevention; artificial fragrance, preservatives and some even had
parabens
. I did quite a bit of research and came up with my own little recipe that has left me stretch mark free.
I use this twice a day religiously all over my body (belly, buns, breasts and thighs).
Homemade stretch mark prevention recipe:
1/2 cup of sweet almond oil
1/4 cups of wheat germ oil

2 tablespoons of aloe vera oil
2 tablespoons of vitamin e oil

Make sure you shake it up each time you use it since some of the heavier oils can separate.

*Optional- I also add 1/2 tablespoon of
emu oil
for scar reduction. My insulin pump gets inserted in my belly so sometimes it leaves little marks. The emu oil speeds up healing.
And there you have it!