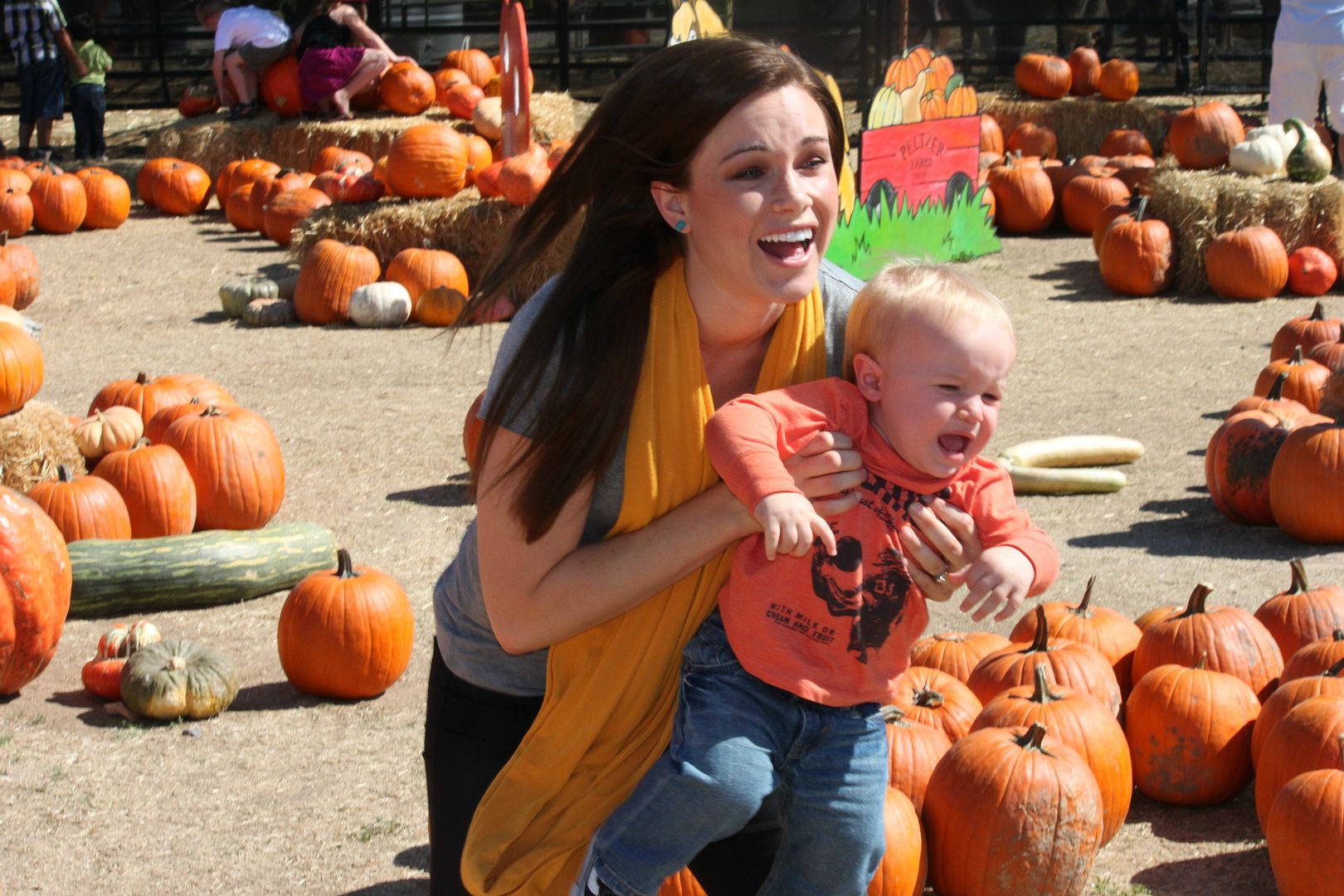 Sometimes I have these ideas in my head that don't always pan out as planned. Take our latest pumpkin patch adventure for example...
In my head it was going to be
chilly
and I would sip on my (extra) hot mocha while we happily browsed around looking for the perfect pumpkin. OH and in my head we would take a bunch of cute family pictures, including ones of Max taking his first pony ride. You would have thought after
these pictures
I learned my lesson and just hired a a professional photographer to follow us around snapping the perfect candid shots. Hey I can dream.
Well it was
grossly hot
and the boots and scarf that I wore made me feel like I was sitting in a sauna with snow gear on.
Max was cranky and tired.
My extra hot mocha made me wig out and I felt like I was having a mini
panic attack
. For reals! I was seeing little white spots and thought I was losing my vision for a brief moment.
The line for the pony ride was pretty much wrapped around the pumpkin patch. NO thank you.
We did
not
get ONE family picture ha!
How was your pumpkin patch experience? Was it full of smiles, fresh popcorn and perfect family photos? Well good for you if was. I want a re-do!
The three winners of the
Society6
iPhone cases are:
Ami @ The Smallest Happiest Things
Anna Elder
Jenny Taylor

Congrats ladies! Please e-mail me at lindsay.kujawa@yahoo.com with your shipping address and the iPhone case that you would like.
Thank you to all who participated!