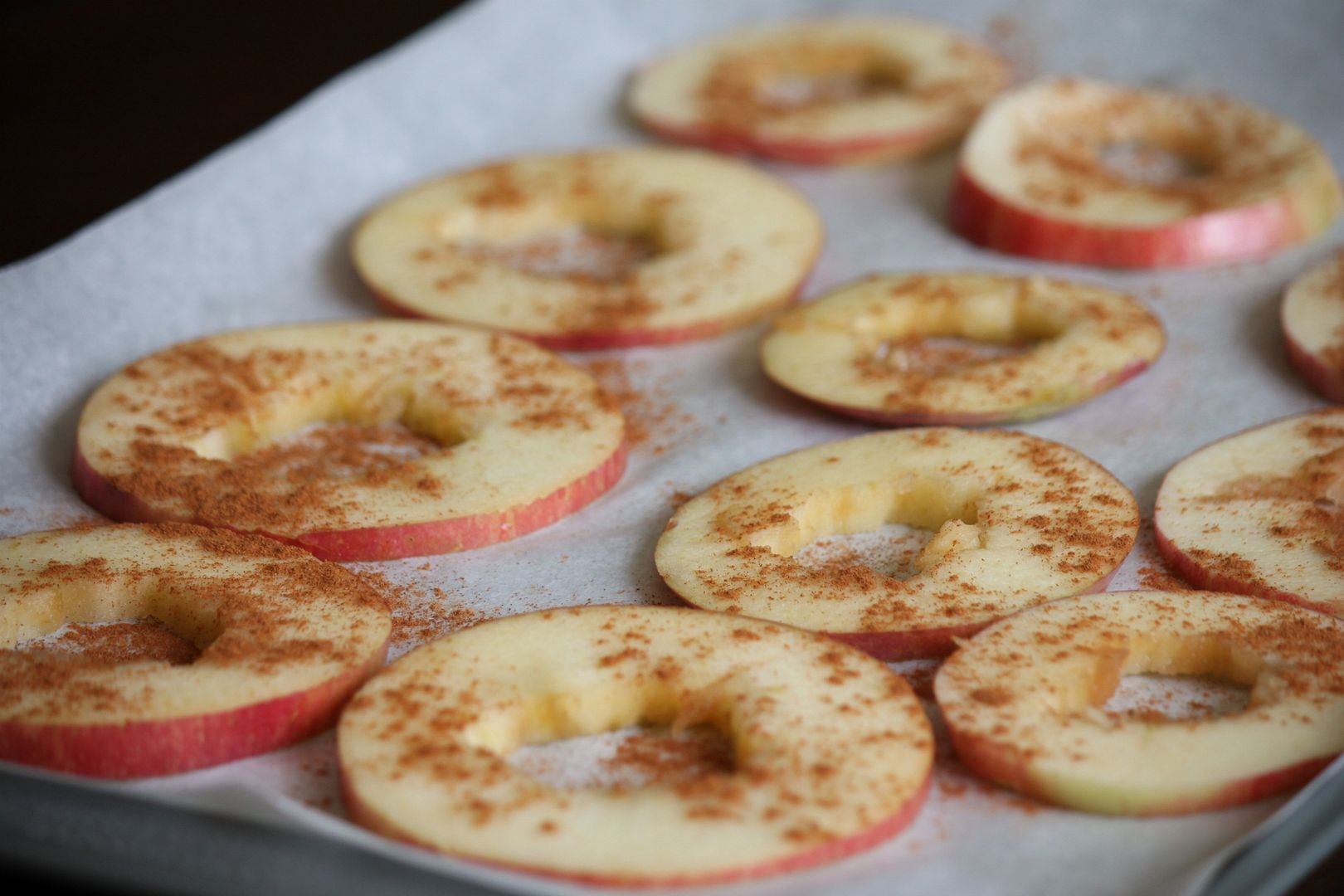 I am totally guilty of
snooping
in other peoples carts at the grocery store. I want to know what other people are getting. What if
I'm missing out on something!
Saturday (after my super muddy
FUN
mud run and
5
showers later) we went to the grocery store and the lady in line ahead of us had a bag of baked apple chips in her cart. YUMMMers.
I thought these would probably not be that complicated to make myself...I also figured they would taste better warm and fresh out of the oven. I was right. Love it when that happens ;) So that is where this inspiration for this recipe came from...an unknown lady's shopping cart.
What you will need:
Directions:
Remove apple core. I most likely did this

wrong

since half of the apple was missing when I removed it but you get the idea.
Thinly slice the entire apple.
Line a cookie sheet with parchment paper and place apple slices on it.
Sprinkle with cinnamon.
Bake at 275 degrees for two hours. At the end of hour one flip them over so they bake evenly.
* UPDATE: Check on them at the hour mark and every 30 minutes after that. Once they look nice and crispy take them out. :)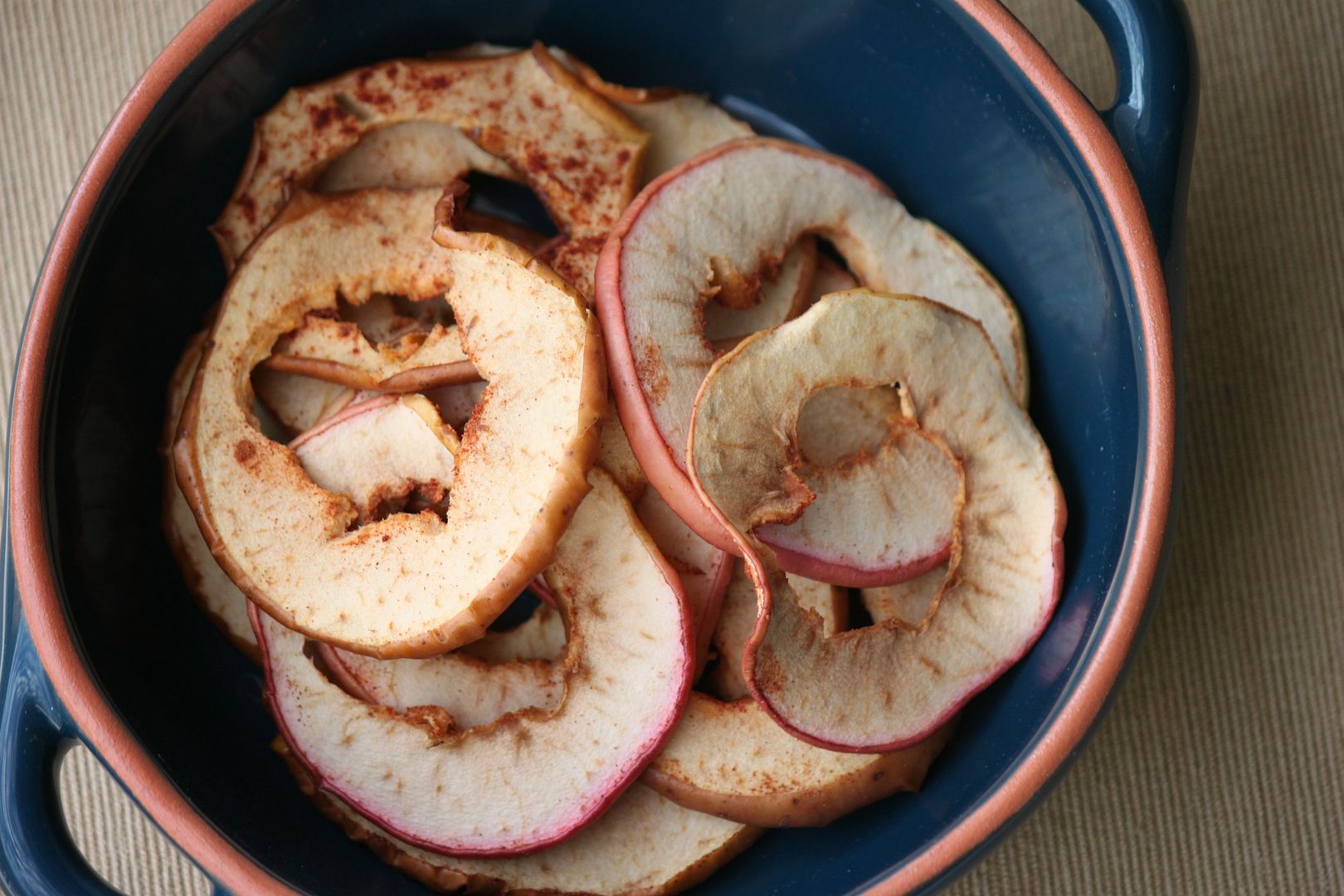 These were SO good!! The perfect healthy treat! I have a feeling these will be a a weekly must have once fall is in full swing...plus they made my house smell delicious...