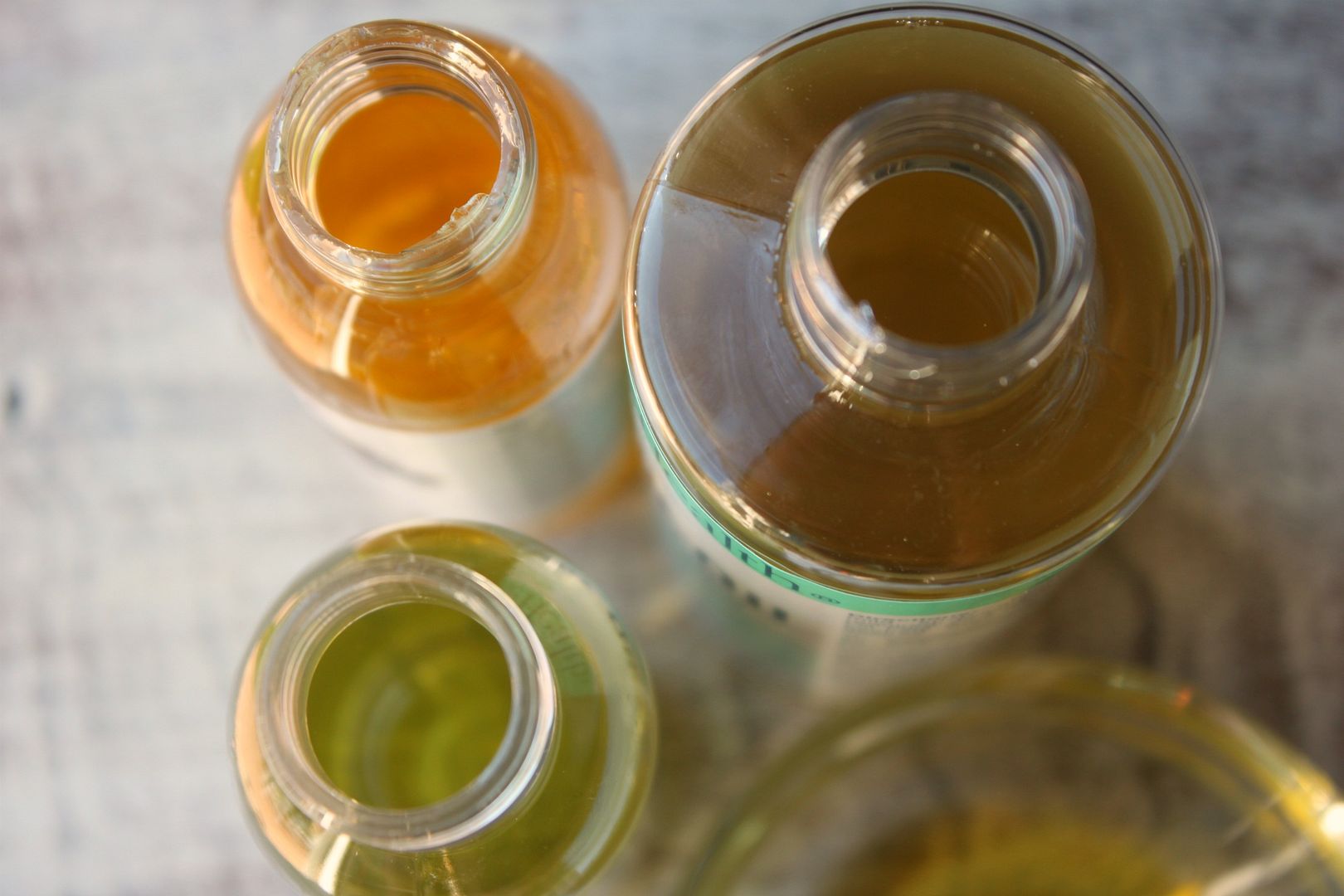 When I first heard of the
Oil Cleansing Method
I was skeptical. How could cleansing your skin with oil make it
clearer
?!
I did a ton of research and found claim after claim from people who cleansed their skin with oil saw a visible difference in hydration, healing of acne spots and fewer fine lines.
Hmmmm aren't all of us
secretly
looking for that fountain of youth product or treatment? I decided to give it a try.
The Oil Cleansing Method
:
Let me start by saying if you have never heard of this it might sound like the
strangest skin care tip to date
...but keep reading :)
It seems like everything is labeled "oil free" and we have all been taught to believe that if you put oil on your skin you will break out into a pimply mess.
Experts are now saying that
oil
may be the
missing link
to clear, beautiful youthful skin.
Cleansing your skin with oil completely removes makeup, dirt and sweat. It will
not strip your skin of its natural oil
like most cleansers tend to do. When you strip your skin of its natural oil you can actually break out
MORE
because your skin is overcompensating for the dryness. So you wind up with dry skin and acne. NO fun at all.
Oil cleansers target sebum... so essentially you are attaching the oil of your skin to the oil you are cleansing with and this results in the ultimate deep cleanse.
How to make your own oil cleanser:


Oily or acne prone skin- 75% castor oil and 25% jojoba oil (which mimics skins natural sebum) or grapeseed oil.
Dry skin- 75% olive oil and 25% castor oil or grapeseed oil.
Normal skin- Equal parts castor oil and grapeseed oil.
You can also add a few drops of
tea tree oil
if you prone to breakouts for added antibacterial benefits.
What to do and how to cleanse:
When cleansing your skin with oil it is best to start with a damp face.
Gently massage the oil into your skin. You can even remove your eye makeup with it.
Lay a damp warm washcloth onto your skin and let it cool on your face. This will help open your pores.
Use the washcloth to gently remove the oil. Rinse it out as needed and

gently

wipe as needed.
After a few weeks of using the OCM your skin will look brighter, more youthful and clear.
I use this method every other night and I love the way it has made my skin feel.
If you want to read a little more you can find some great information on
Ance.org
and
Simple Mom
.
If you are hesitant to make your own oil cleanser you can check out these three 5 star cleansers that have it already mixed up for you making it foolproof.