You can always tell that spring is in full swing when the cutest little strawberry stands start to pop up all over my town. The boys have been begging me for a flat, so we picked up some last week and they were the sweetest and juiciest strawberries ever!
Since strawberry treats are some of my fav (like these
Raw Strawberry Cheesecake Bites
) I knew I had to make something yummy with them. I have been working on perfecting this recipe for a little while now and I can proudly say it's now perfected. These are basically like strawberry crack balls...so addicting! They are sweet, creamy, and taste exactly like a strawberry shortcake rolled up into a bite sized frozen treat. You're gonna wanna make these asap.
What you will need:
2 cups of chopped strawberries (plus a little extra for garnish)
1 cup of coconut butter -- you can buy this at a health food grocery store or easily make it yourself with this recipe
2 tbs of chopped almonds for garnish (optional)
Directions:
Combine all of the ingredients above into a food processor or high powered blender.
Blend until you have a creamy consistency.
Roll together small bites and place on a parchment lined cookie sheet or silicone baking mat.

Sprinkle chopped almonds and finely diced strawberries on top.

Place in the freezer for about 30 minutes to harden up.

Enjoy!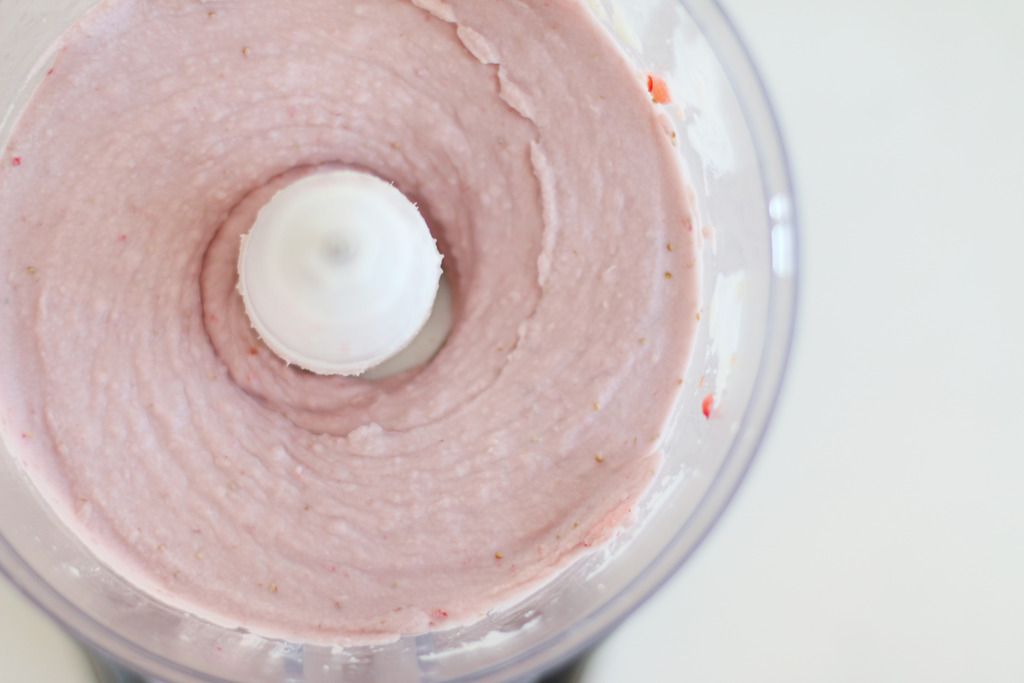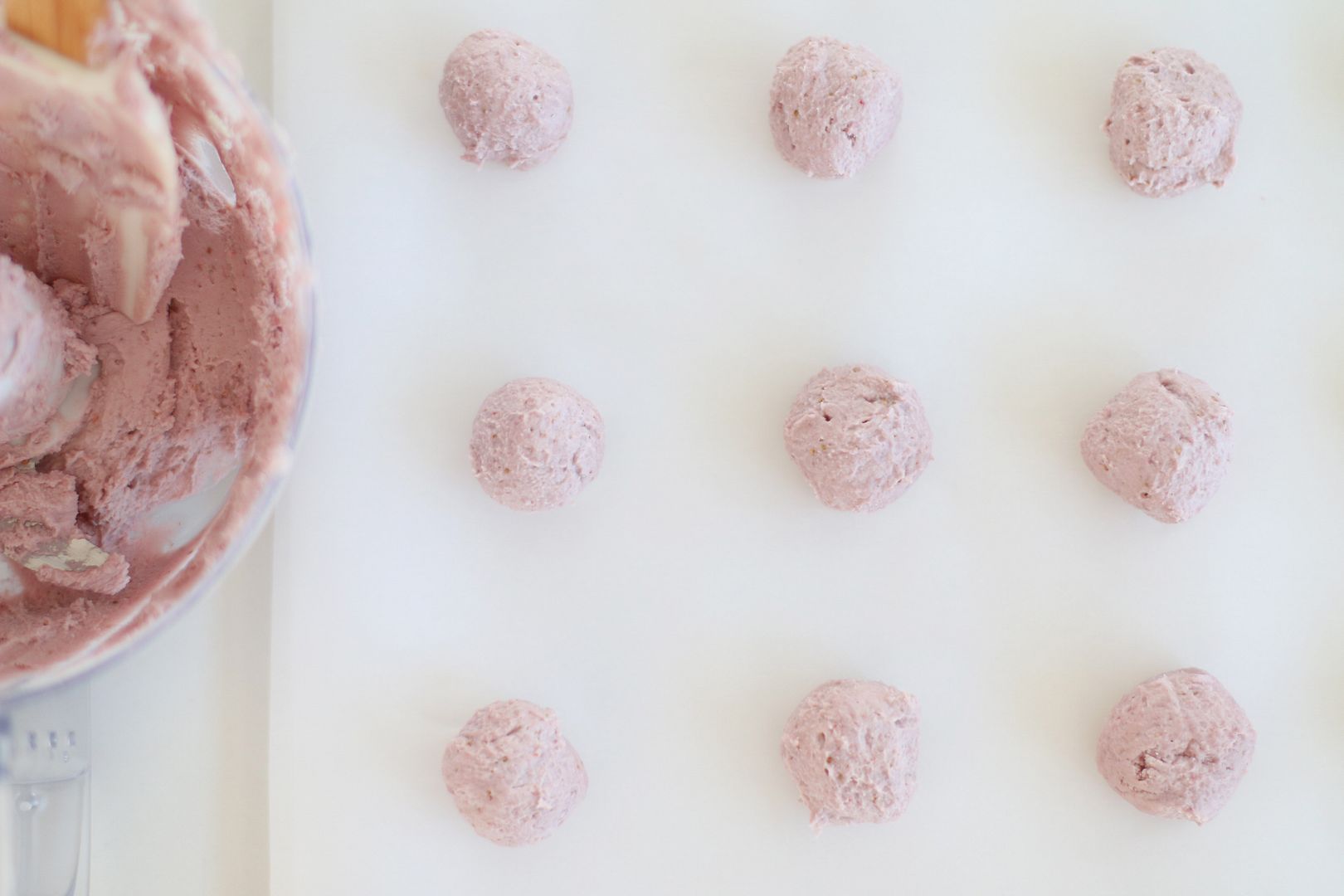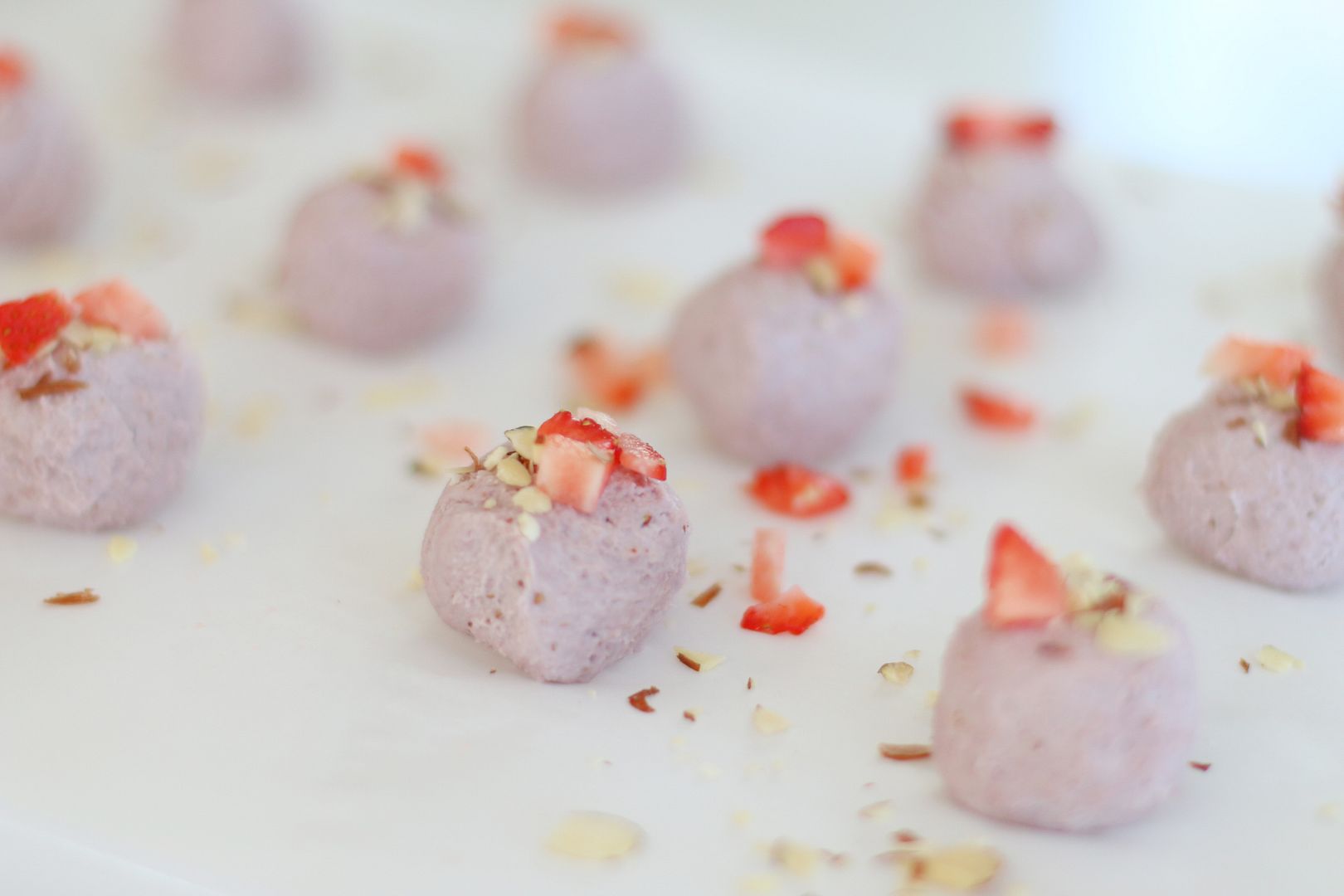 These bite sized strawberry treats are absolutely addicting! Make sure to come back and let me know if you make them!