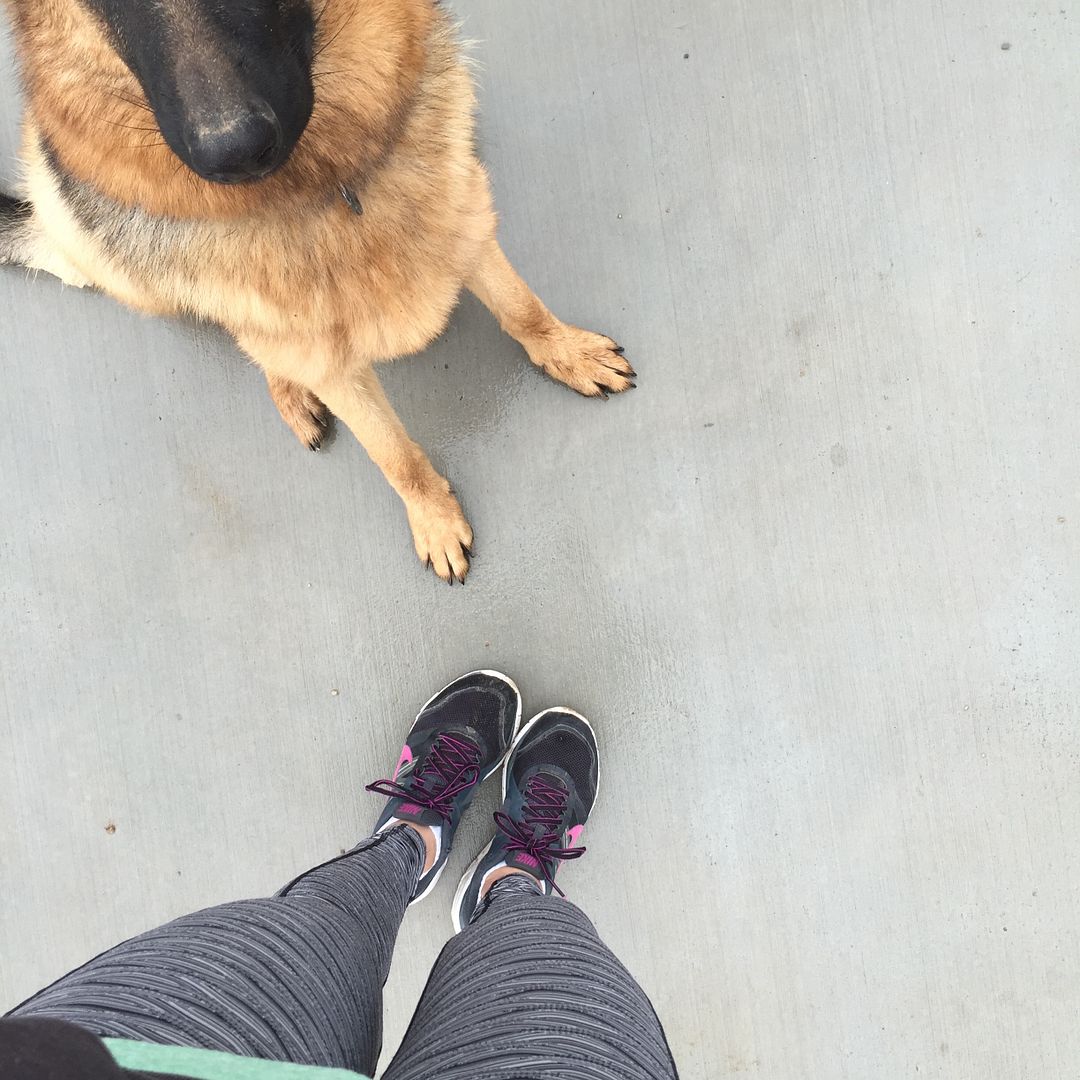 I'm sitting here trying to figure out a clever way to start this post, but instead of white picket fencing things I am just going to lay it all out there. So here goes...
Since moving into our temporary living space within our renovation, I've gained almost 10 pounds. And to be honest, I'm feeling pretty unhappy with myself right now, and ya know I'm allowed to feel that way. I'm 5'4" so for my body this feels like a lot of weight. I can be honest with myself and acknowledge that I have been drinking way more wine at night than I probably should, wearing gym clothes more often then I actually go to the gym, and I have not been handling stress in the right way at all.
Since I refussseeeeee to buy bigger jeans and make more excuses (and room) for my expanding butt, starting right now I am making some changes.
Here is how I plan to get myself back on track:
Get back into running daily. I love running and have almost given it up completely since moving. And when I do go to the gym I need to turn off my phone to avoid distractions and just focus on myself for that one hour. That has definitely been one of my biggest problems. I have the hardest time turning everything off. But people, instagram, e-mails, texts and googling for things for our house can all wait.
Swap out wine on weeknights with yummy decaf tea. I'm not saying no wine at all, I just need to get back to enjoying a glass here and there and not every single night.
Track my progress on Lose It! My husband uses this app and he loves it. Not sure how I feel about counting and tracking every little single thing that I eat, but I am going to give it a shot. Has anyone else used this app? Did you like it? I would love hear.
Realize it's okay to put myself first sometimes when it comes to my mental and physical health. My husband is more than understanding and I just need to talk to him more. I know he would completely understand if I told him I just need to go outside (away from the chaos) to clear my head and get some exercise.
And that is the extent of my personal goals at this very moment. The reason I've decided to share this is because in some way it makes me feel more accountable for the things I do. I need to work on myself and I am sure we can all relate to feeling like that at one point or another. I will share an update with you next week on how things are going.

So here's to a healthy and positive new day!