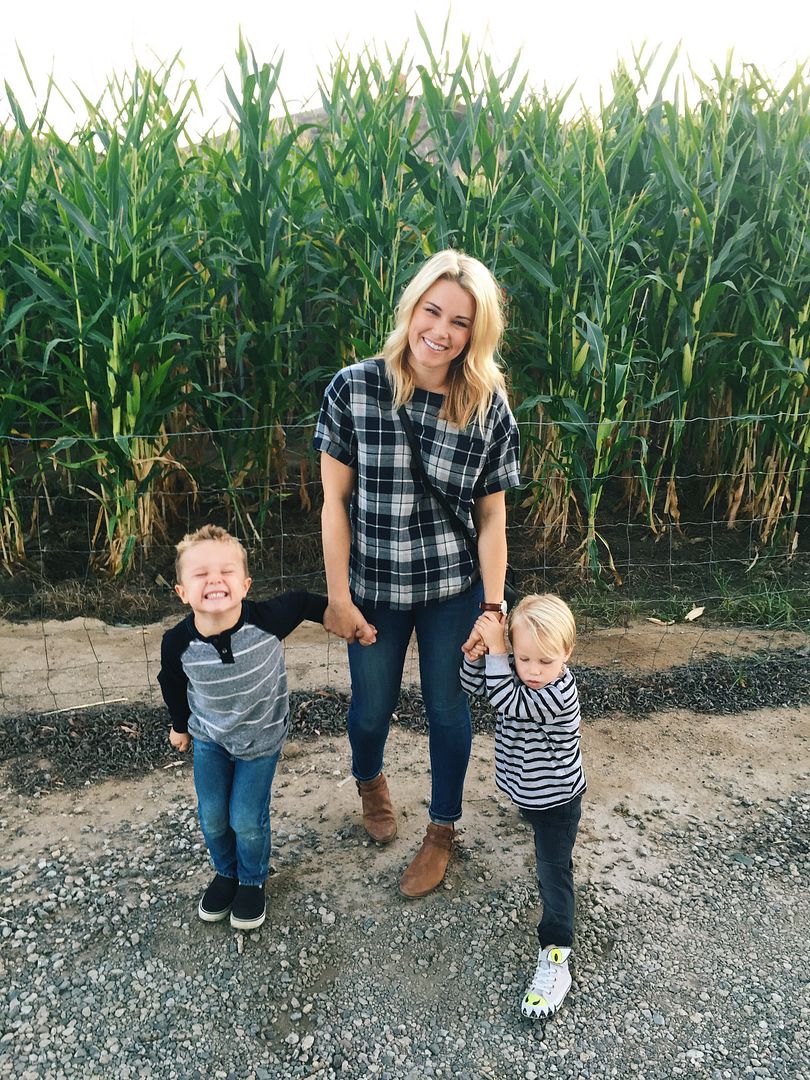 Fall is here! Well not here here since it's still like 100 plus degrees in California, but regardless I am going to pretend like the weather is in the low 60s and put us all in plaid and get as festive as possible while we sweat our butts off because I friggin love all things fall.
For this year's fall to-do list I got all three of my boys input. So everyone has a little say this time around :)
1. Take the boys apple picking and then bake something yummy like
this
with some of our pickings. Ian said he refuses to do this since he can just buy apples at Trader Joes hahah so his loss... the boys are excited ;)
2. Go on a scary movie date. Little fact about me...The last scary movie that I attempted to watch in a movie theater was Texas Chainsaw Massacre. I walked out 30 minutes in because I almost peed my pants I was so scared. And that was back in high school! So ya...it's been awhile. But I am ready to conquer my fear and squeeze the crap out of Ian's hand while we watch something horrifying.
3. Have a star spotting, backyard tent campout where we eat popcorn and tell stories. -- This was 100% Max's idea and I love it.
4. Watch a legit pig race. Well, √ we actually did this last weekend and it was literally the best thing ever! The pigs all ran as fast as they could around this little track and it was so much fun to bet on which one we thought would win. Highlight of our pumpkin patch experience by far!
5. Go to a pro football game with Ian.
6. Go to Oktoberfest with friends!
7. Make tons of trips to the Farmer's Market to pick up in season fruits and veggies
8. Make Paleo candy apples with the boys.
9. Make a trip to
this
giant corn maze and visit as many pumpkin patches as we can with jumpy slides. -- All Ronin :)
10. Go to an outdoor concert with my babe. The type where we bring a blanket, can just totally chill, and hopefully cuddle if the weather permits.