I'm not gonna lie,
renovation life
has been pretty nuts and the constant sound of sledge hammers, tractors and power tools, which starts at about 6:30 AM everyday has become our normal. But seeing all the progress that comes along with the chaos is pretty exciting without a doubt!
Currently all the horse stalls downstairs and the walls upstairs are being removed. The flooring upstairs will eventually be opened up to the downstairs creating a giant open concept. The wood poles that you see with the metal footings are actually steel and those will stay since they hold up the underlying support structure for the outer walls and roof (the non structural poles will be removed). Some might consider those a design challenge since they are every 12 feet but I absolutely love them and feel like they give our space so much character.
Here is a little update of what things currently look like around here...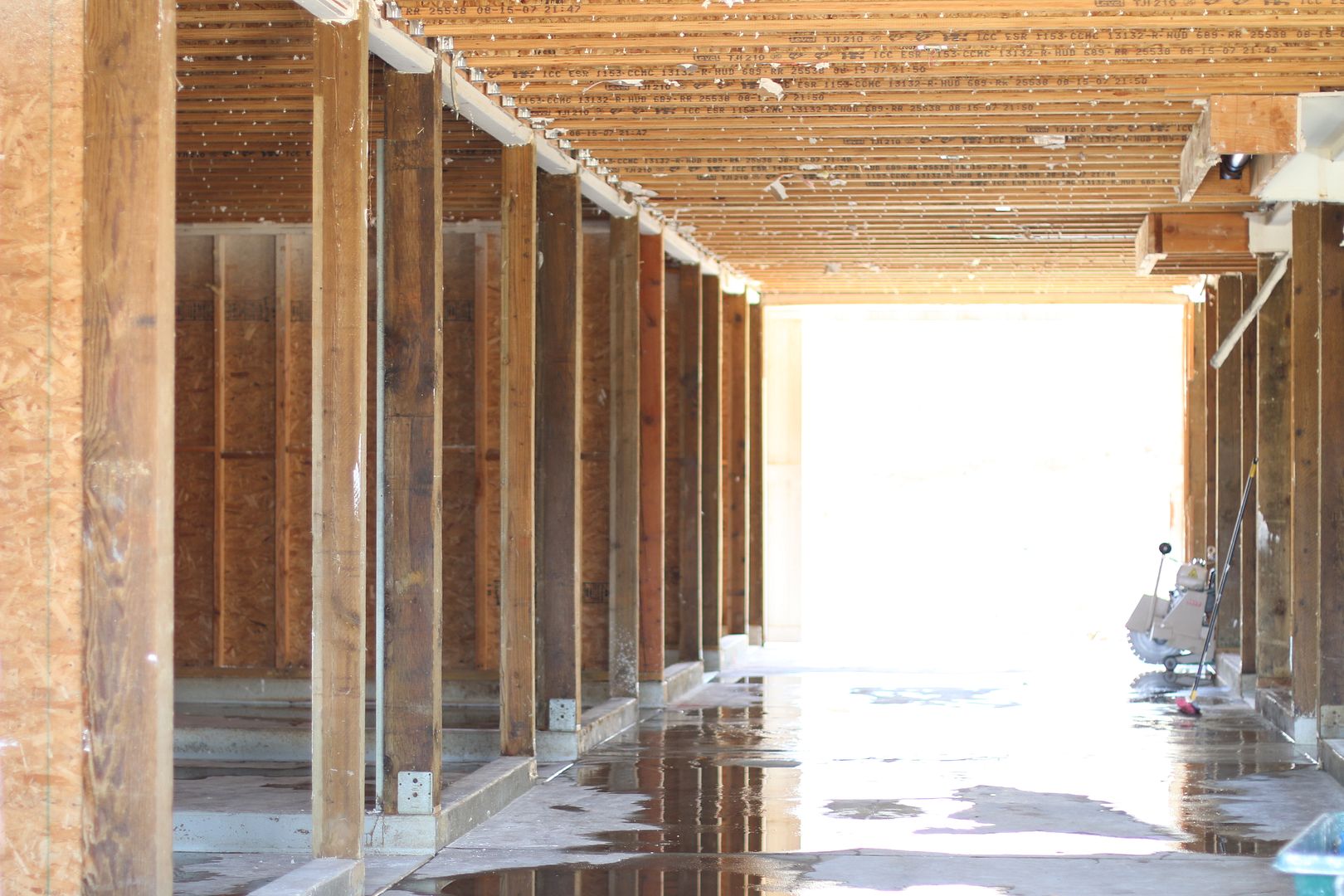 The ceiling above the stalls is the next thing to go. Can't wait for that!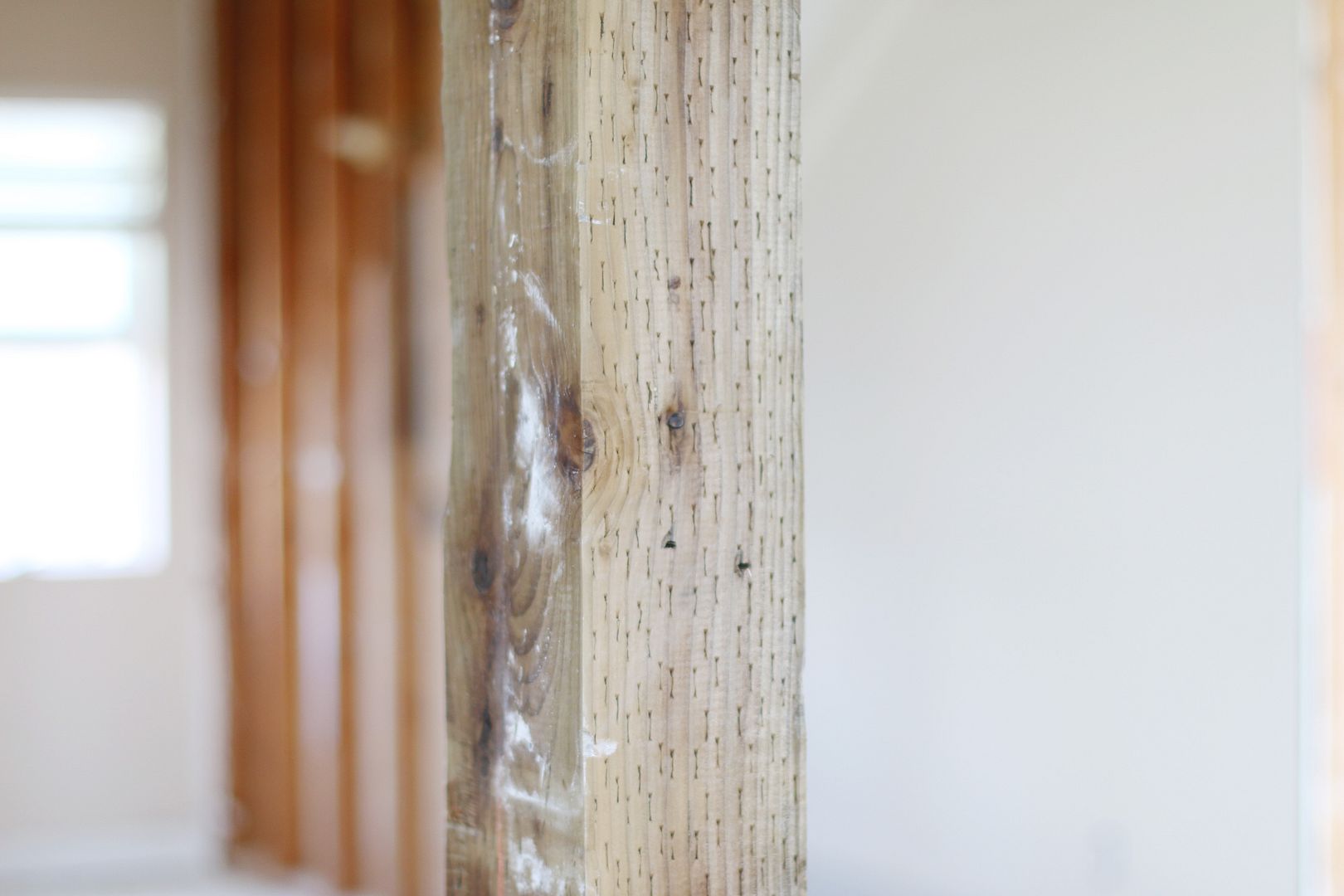 Every 12 feet we have poles that look like this. Some will be disguised within walls and others will be left exposed and wrapped with a distressed wood. I am actually really looking forward to incorporating them into the design of our home.
This is the current state of the upstairs. Eventually all that will remain here are the poles. The floor will be gone and the space will be completely opened up to our living and dining room downstairs.
And there you have it! So much has happened since the last time I posted. I will try to be better about sharing updates here, but in the meantime you can always follow along on
Instagram
to see more week to week happenings.
See the before pictures of the barn
here
.