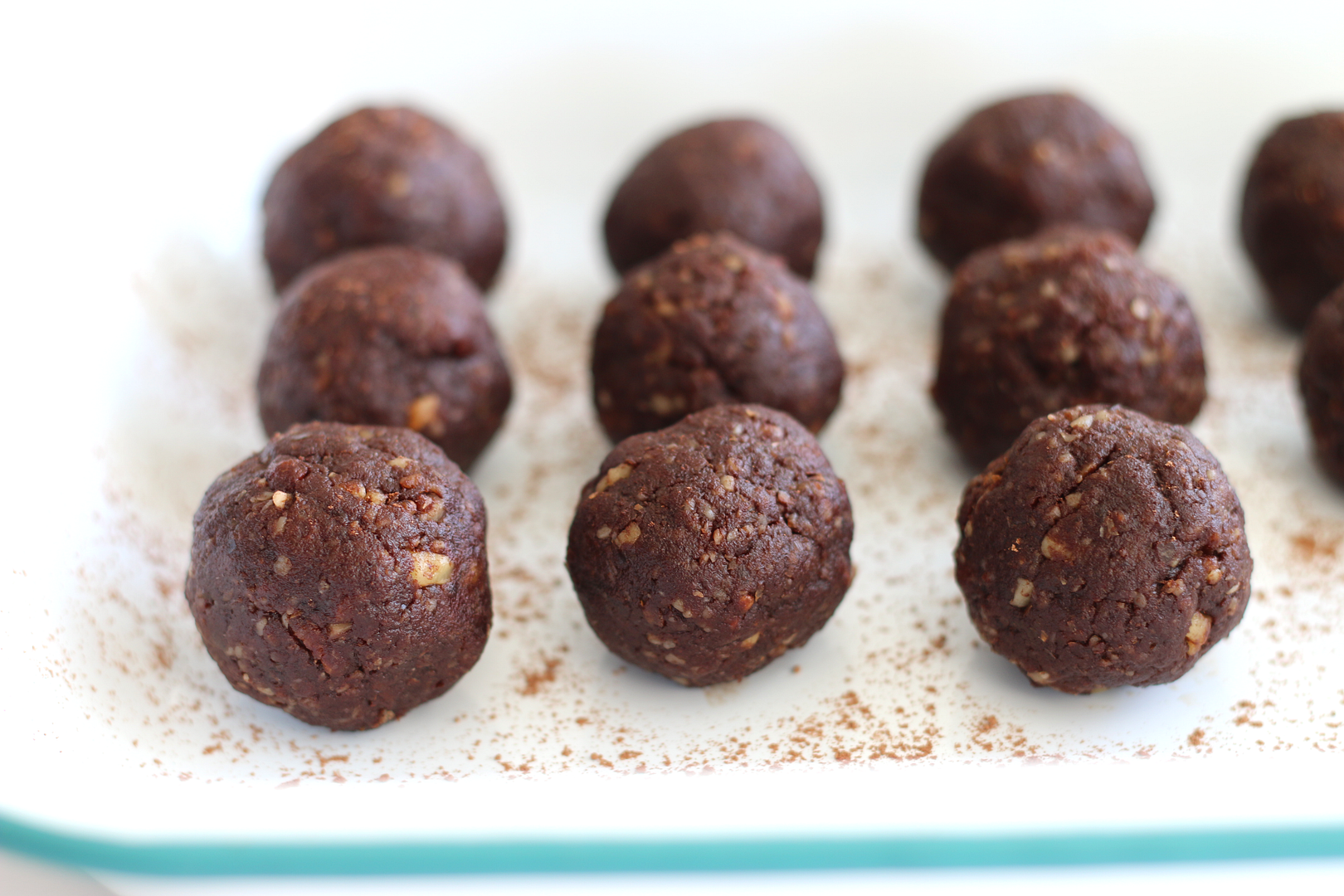 I would say that I am an impatient baker. When I want something sweet, I tend to get all Veruca Salt like and "I want it NOW!" I pretty much do not have the time or patience to sit around waiting for things to bake for hours with millions of steps. So it's no wonder that quick desserts like
Apple Pie Energy Bites
and
The 2 minute Pumpkin Pie
are some of my all time favorites. I recently stumbled upon
this recipe
and I knew it was something that needed to be made asap. Not only did these take 5 minutes to make (one time I had a reader say..."well you are not accounting for cleanup" ughhh there is always that annoying person...so okay maybe 7 minutes in total if you account for cleanup).
What you will need:
1 1/2 cups of walnuts
1 cup of pitted dates
1 tsp of vanilla
1/3 cup of unsweetened cocoa powder + a pinch of salt
Directions:
Add all of the ingredients to a food processor.
Process until everything is mixed together. Your brownie mix will seem a little dry so at this point add a few drops of water to help moisten it up a bit.
Once you have a sticky consistency, transfer the mixture to a bowl.
Roll out tbs size bites and place them in a container and place in the fridge.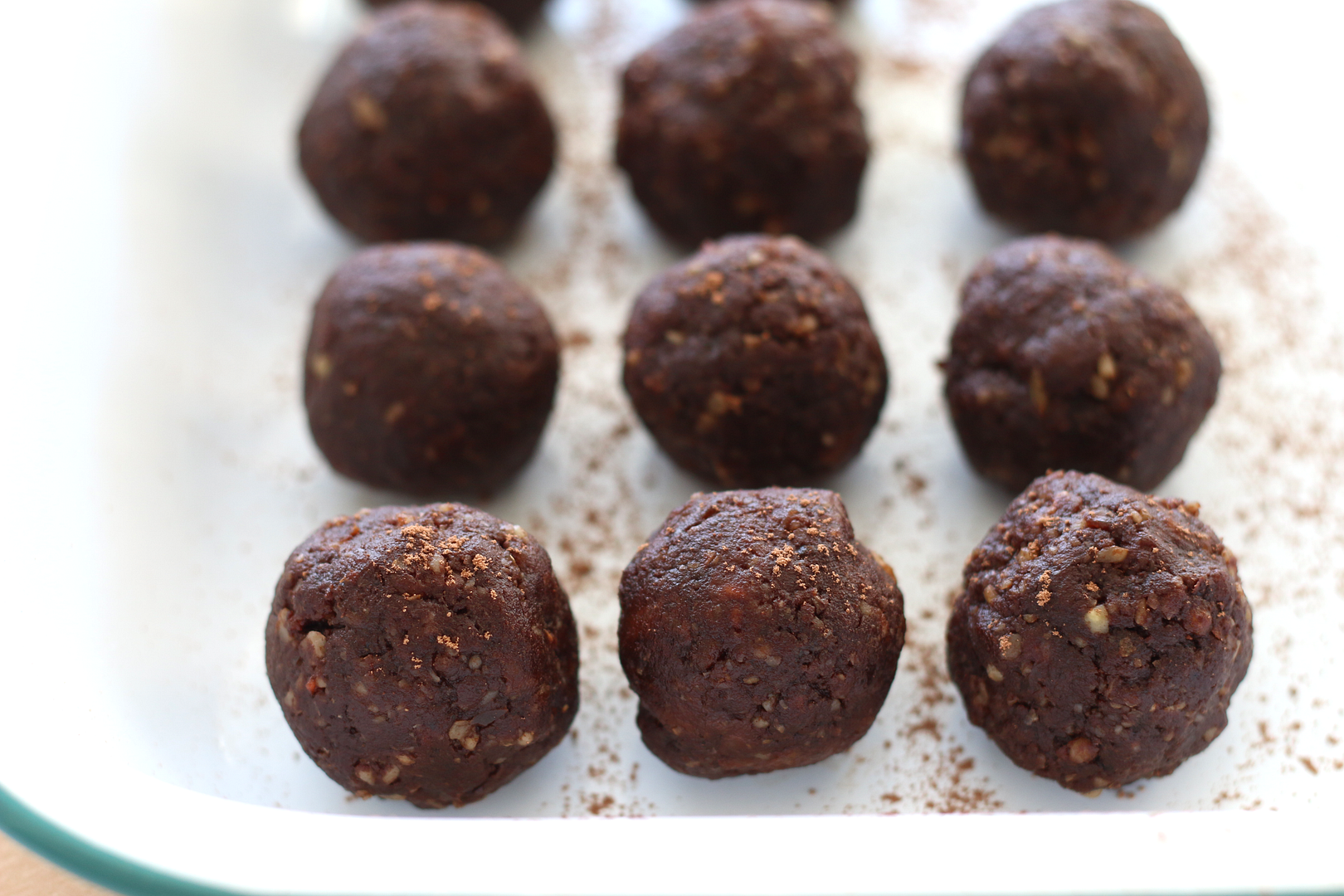 These are best cold so give them a few minutes to chill and then enjoy!