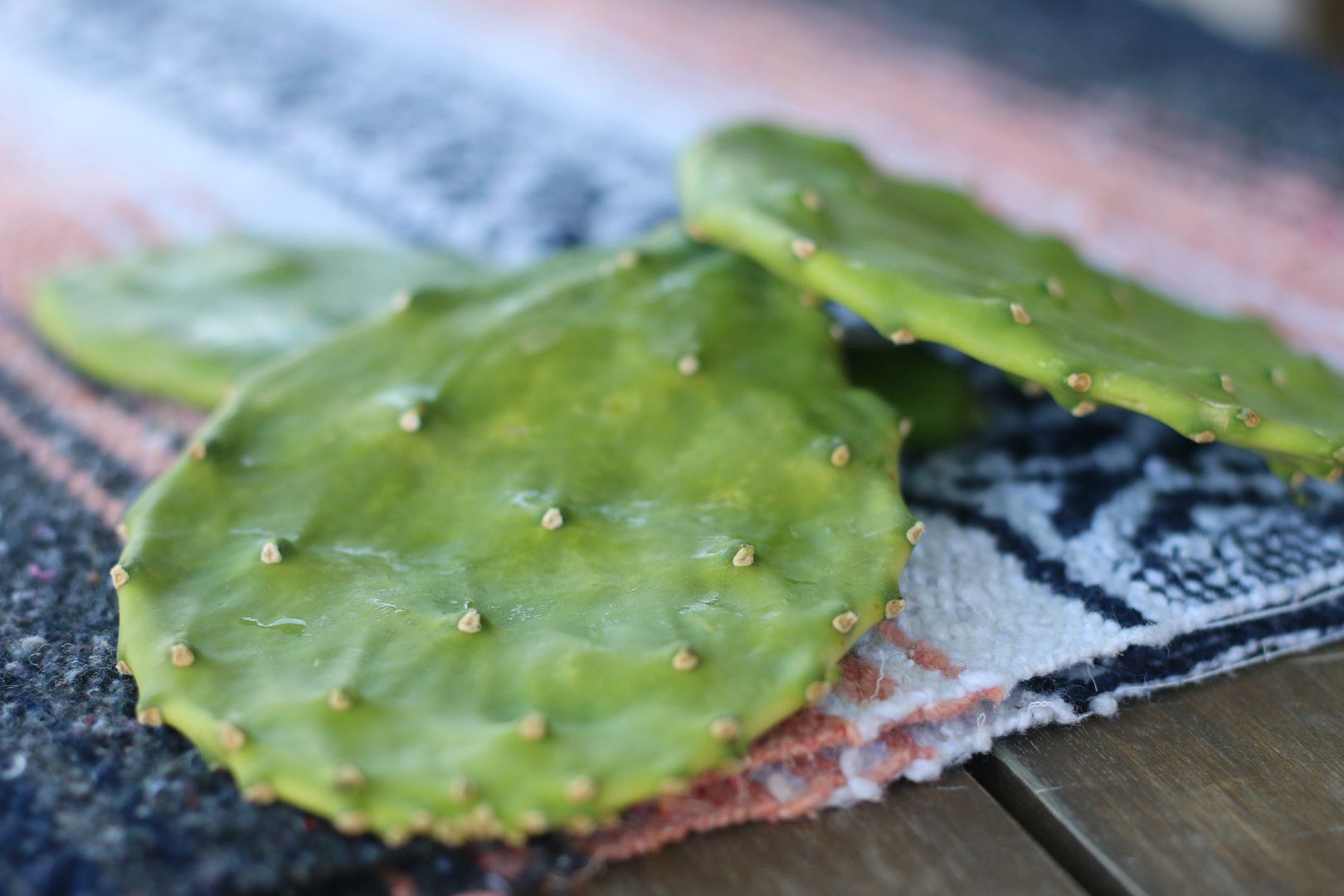 You may or may not have noticed that some organic grocery stores have started carrying cactus leaf in the vegetable section. If you have spotted it, there is a high chance that you didn't even give it a second thought because you have no idea what you are supposed to do with it and you are probably unaware of all the incredible health benefits it contains.
I recently heard about this amazing superfood from my sister and I could not be more excited to be adding it into my diet.
Health Benefits of Cactus Leaf:
Helps lower blood sugar by by decreasing sugar absorption in the stomach and the intestines. As a type 1 diabetic I have seen a significant difference in blood sugar levels on days where I have a cactus smoothie compared to days when I do not.
Fights cancer cells. The June 2009 issue of "Plant Foods for Human Nutrition" reports that when tested against colon, liver, breast and prostate cancer, cactus pears compounds inhibited the growth of cells in all four cancers without affecting the healthy cells of the body." (source)
Helps ease hangovers. I mean that's awesome right?!
Helps with digestive issues and urinary tract infections.
Helps curb hunger, has been known to aid in weight loss and keeps you full in between meals. I cup of cactus leaf has only 14 calories and 2 grams of carbohydrate so you do not need to worry about adding about adding extra calories or carbs when you throw it in your smoothie.
How to Prepare a Cactus Leaf:
Pick out a cactus leaf that is light green in color, firm and free from any wrinkles. Most specialty health food stores that carry cactus leaf will already have them de-spined but just in case some of the small pricklers have not been removed it is best to wear thick dishwasher gloves until it has been throughly cleaned and prepared.
Take a vegetable peeler or knife and scoop out the "eyes" of the cactus. This is the little white parts where the pricklers were.
Use the vegetable peeler to then peel around the outer edges of the cactus.
Slice it up and you are ready to throw it in your smoothie.
The Health Benefits of Cactus Leaf + A Detox Cactus Smoothie Recipe
Low Carb Belly Busting Cactus Smoothie (adapted from
here
) :
1 1/4 cups of unsweetened vanilla almond milk
1 cup of chopped and de-spined cactus leaf
2 ice cubes
2 cups of spinach
1/2 of an avocado
1 tbs of roasted flax or chia seeds
4-5 drops of vanilla stevia 0r 1 date
Blend everything together and enjoy!