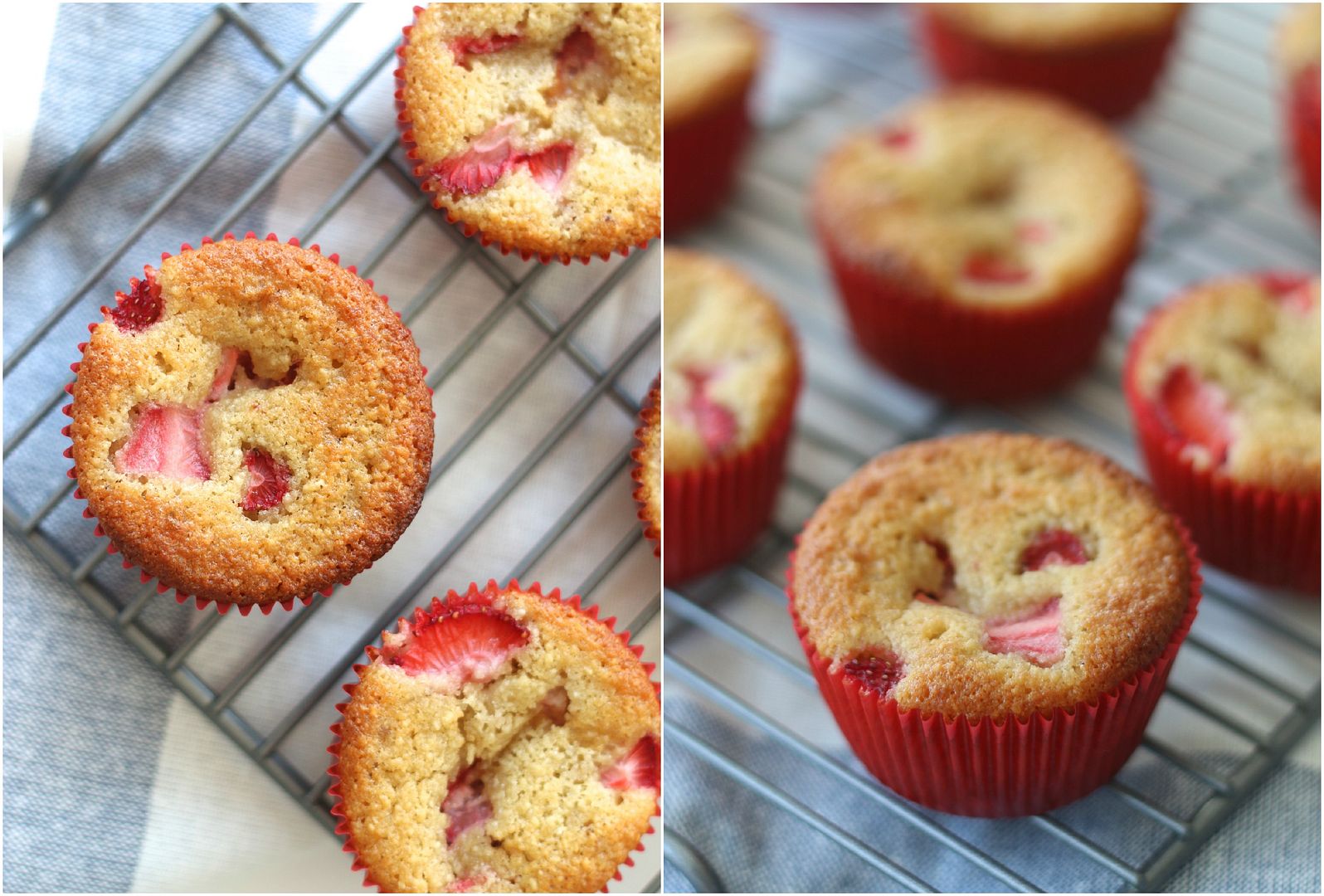 The weather lately has been fan-freakin-tastic and all I have felt like doing is soaking it up. I usually do all the grocery shopping on the weekends and since that can get quite monotonous I have been breaking up the routine with making more trips to the outdoor farmers market, where I have been getting our fruits and veggies for the week. I picked up these strawberries over the weekend and we have been snacking on them like candy. Since strawberry flavored anything is my jam I knew these would taste delicious inside of a baked treat. The texture and taste of these muffins reminded me of a cake (a shortcake) and my whole family inhaled them like it was the last sweet thing they might ever eat again...pretty typical of them.
What you will need:
2 1/2 cups of blanched almond flour
1/2 tsp of baking soda
1/2 cup of honey
1/4 cup of coconut oil (melted)
Juice from 1/2 lemon
1 tsp of vanilla
3 eggs
1 cup of diced strawberries
Directions:
Preheat oven to 325 degrees
Mix together the dry ingredients and then add in the wet ingredients. Mix well until everything is completely blended together.
Place baking cups into muffin tray. Scoop enough muffin batter to fill each muffin tin about 2/3 of the way full. Add a few more diced strawberries on top if you wish.
Bake for 20-22 minutes or until a toothpick comes out clean.
Enjoy!
A few tips:
These are more moist compared to other muffins made with almond flour but that is normal.
If you overfill your muffin tins with batter (I did on a few) your muffins will sink in the middle. So it is best to under fill rather than overfill with this recipe.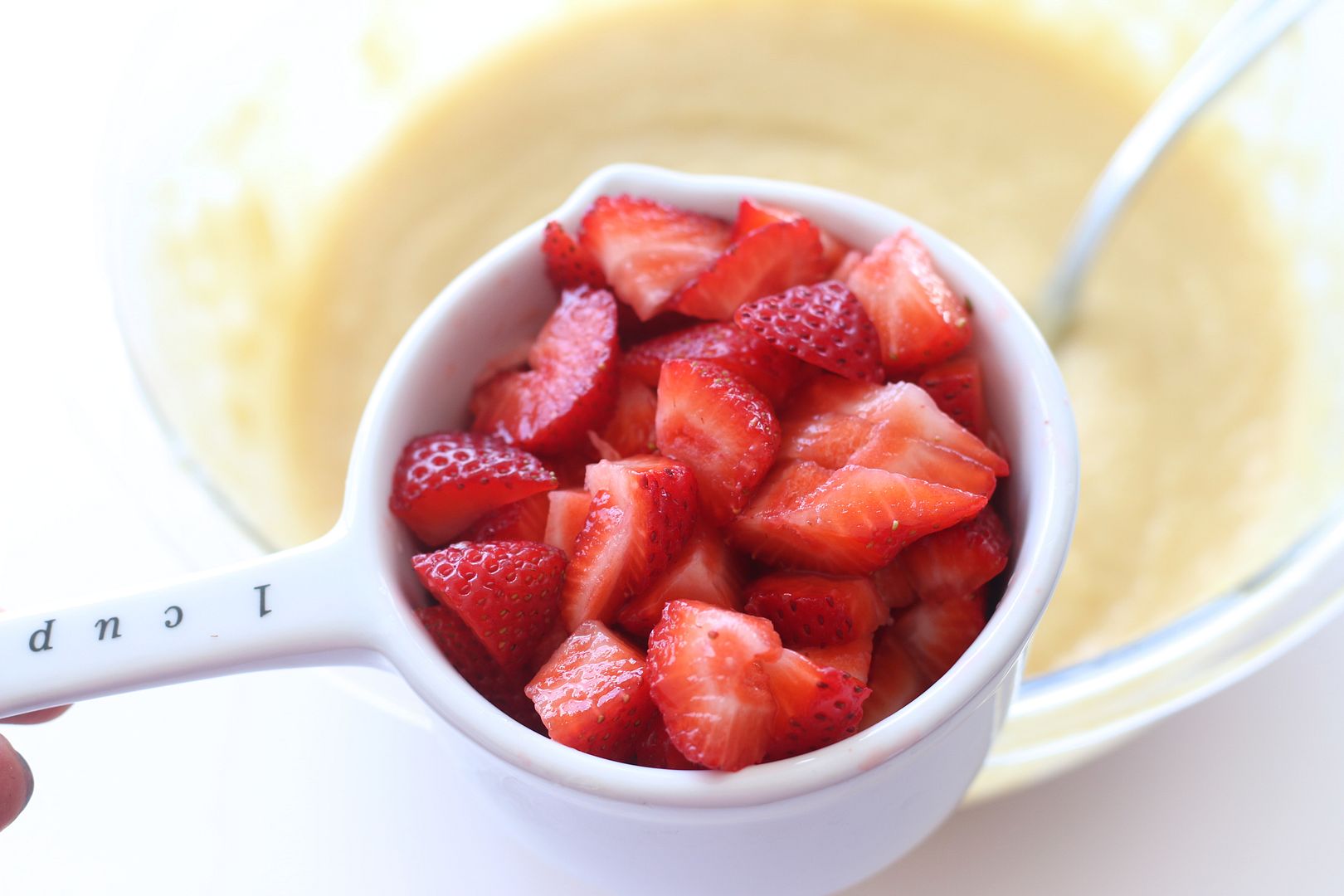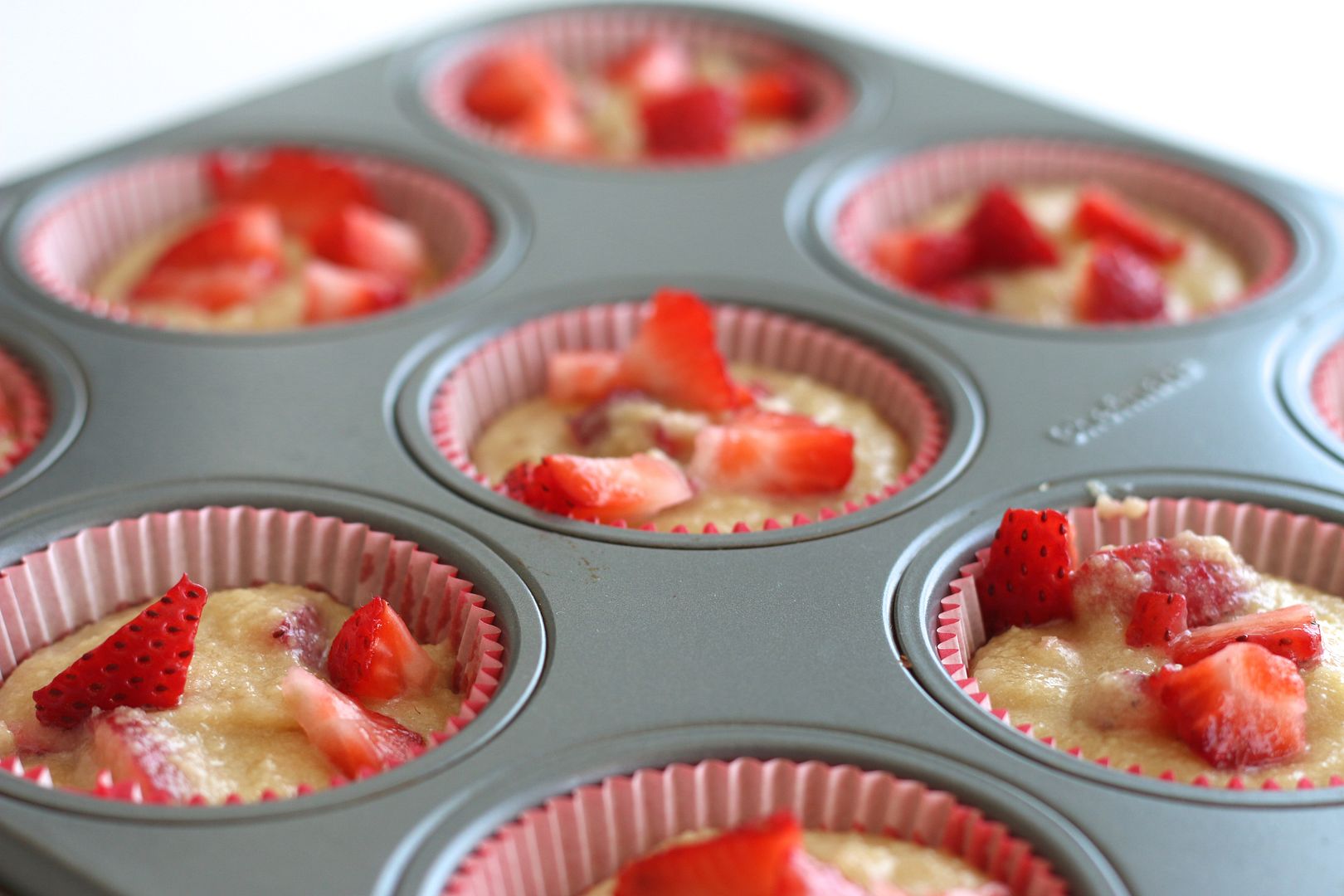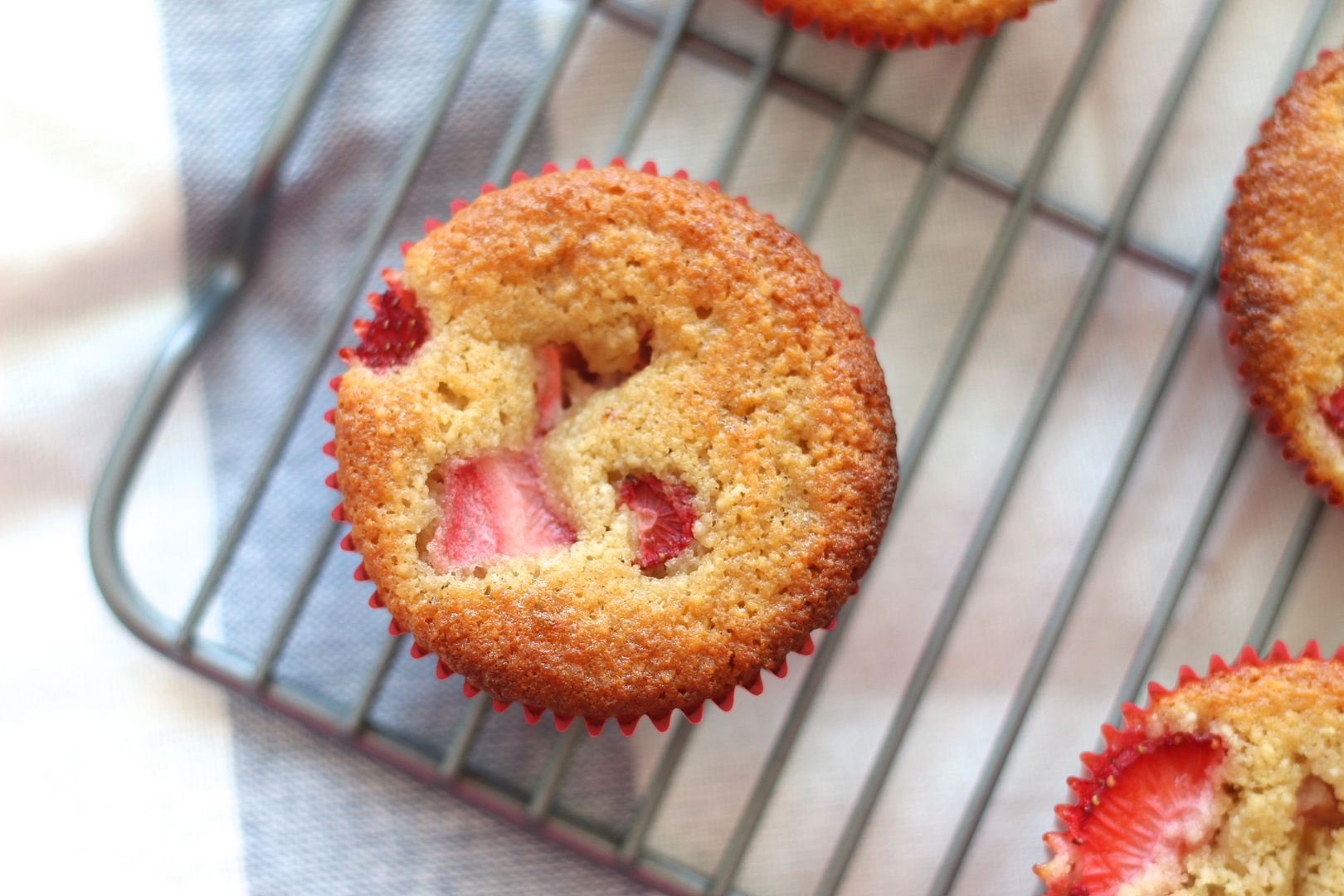 These are moist, light and remind me exactly of a delicious strawberry shortcake (in muffin form). Please come back and let me know if you make these!
Recipe makes 12 muffins and each muffin contains approx 12 grams of effective carbohydrate.