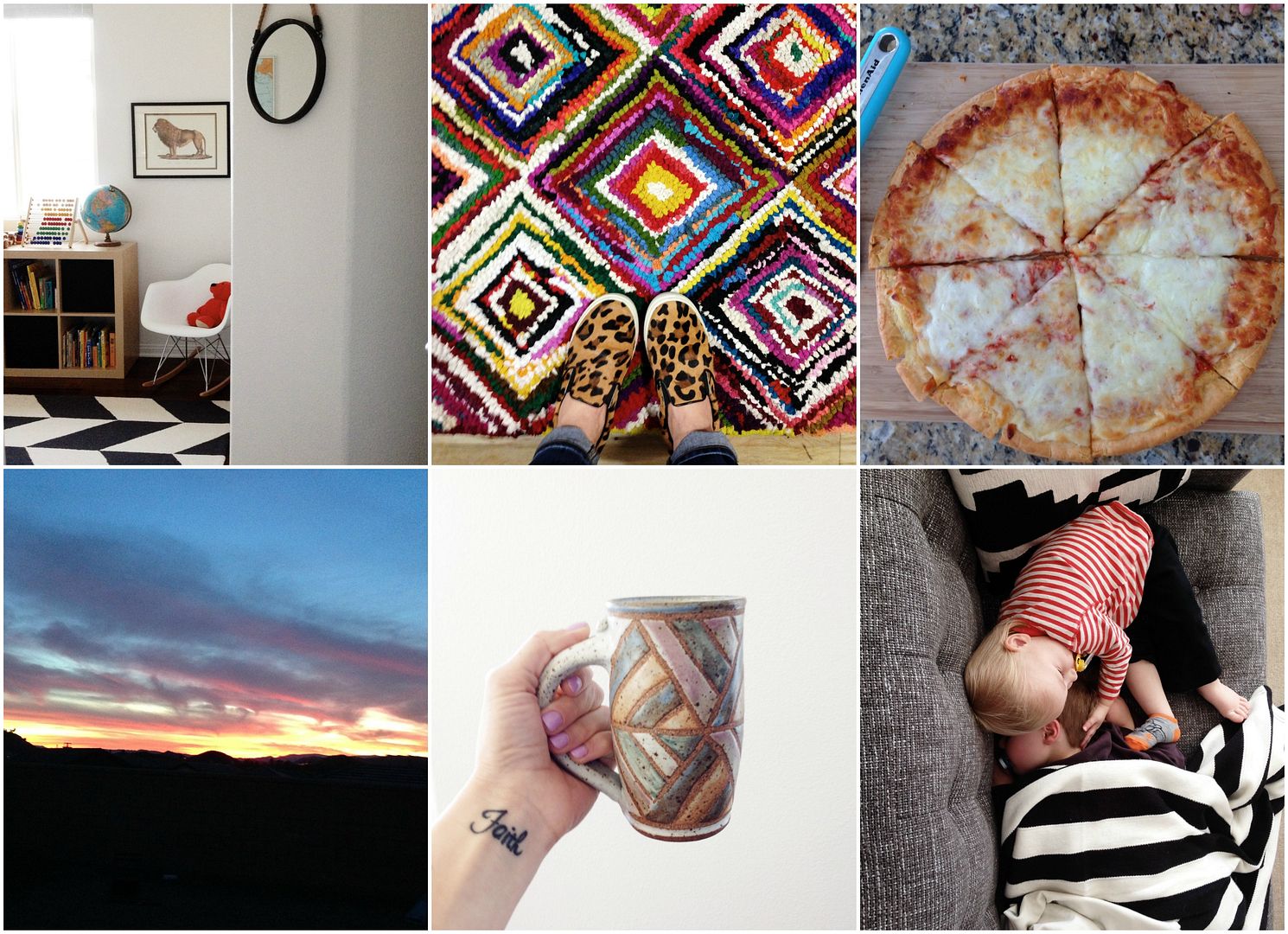 Happy Valentine's Day! This is the first year since we have had kids that one of the grandparents actually
volunteered
to watch the boys so we could have a date! Thank you, Mom.
Here are a few latest life snippets according to my iPhone and Instagram (@Delightedmomma)...
A little look into Ronin's room. I recently added a few new things and I am so happy with how it has all come together.
A seriously awesome HomeGoods find that I just had to have for my kitchen. My husband on the other hand said it reminded him of a vegan eating, cat hoarding lady who lives alone in San Francisco. HAHA! I actually kind of liked that description so I kept it.
My best friend of 15 years flew down from Hawaii this week and we had a catch up session over the best gluten free (that phrase is starting to bug me) pizza from Against The Grain. If your local heath food store carries it you must try it!
Sunset view from our backyard. This scene will never get old.
Waking up before anyone else and enjoying a up of coffee all my myself. Heaven.
Last week when Max was not feeling the best his little brother was so worried. I snapped this sweet picture of Ronin giving Max a hug while he was sleeping. They are the best of pals.
Have a wonderful weekend!