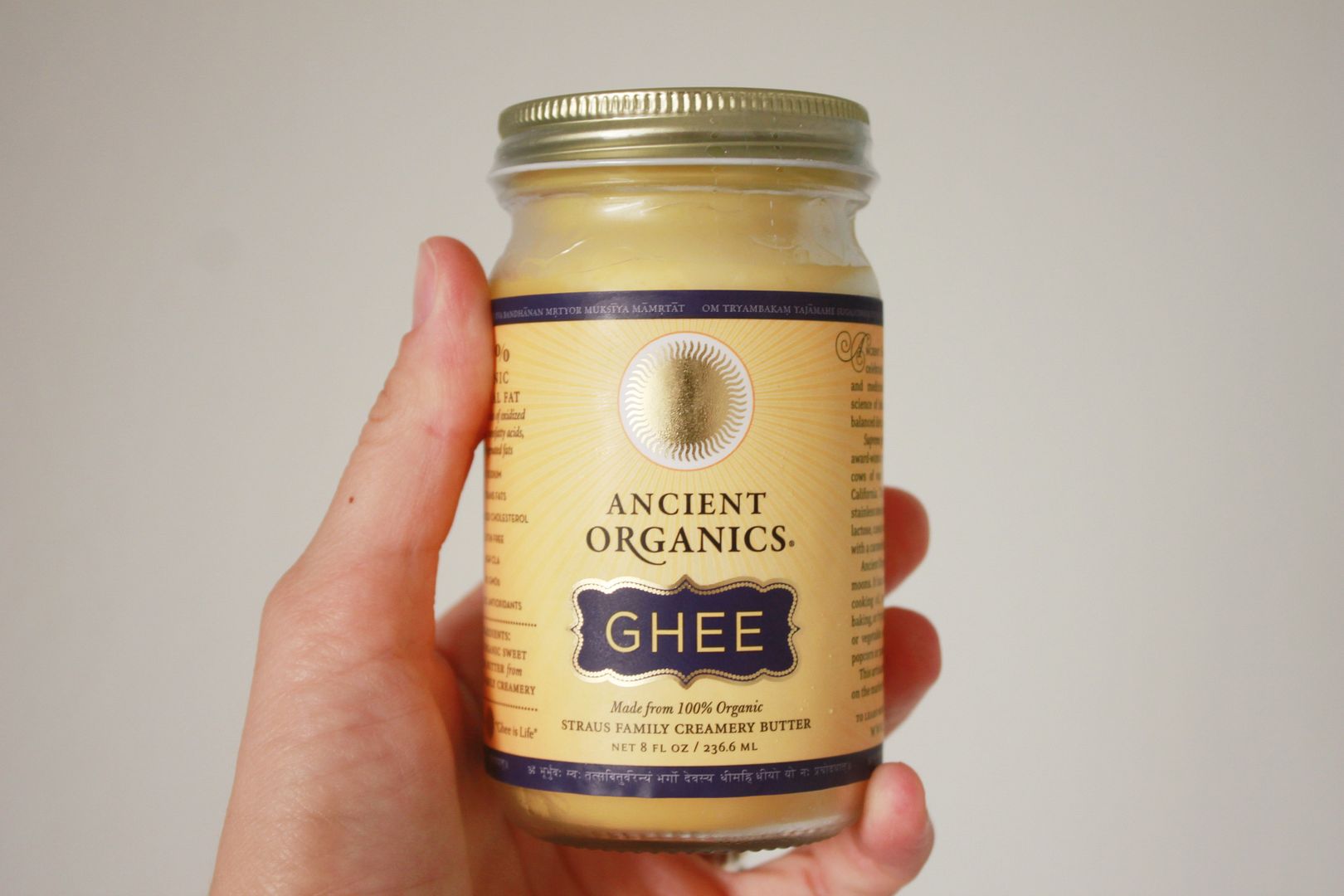 Ghee. Every single time I say it I feel like I am saying a word in baby language/gibberish.
Have you heard of ghee yet? I have recently started using it in a few recipes and I can not get enough. It gives baked goods and certain dishes that delicious sweet buttery flavor that I have been missing out on since cutting out dairy.
So what is ghee?
Ghee is clarified butter, which has had all the casein and milk solids removed (these are the things that upset your tummy). So if you have a dairy intolerance ghee is a great alternative to regular butter and other highly processed cooking oils. Ghee has also been used in Ayurvedic medicines to help treat a number of ailments such as acid reflux, digestive issues, eye disorders and
more
.
How do you cook with it?
You use it just like you would any other cooking oil or butter. I like to toss a little in a pan and stir fry veggies and
cauliflower rice
with it. I have also used it to replace coconut oil in a few baking recipes and I love the variety of flavor it produces. It is very concentrated and a little goes a long way, but that buttery punch of flavor you get from a small amount will keep you completely satisfied.
Have you ever cooked with ghee before?