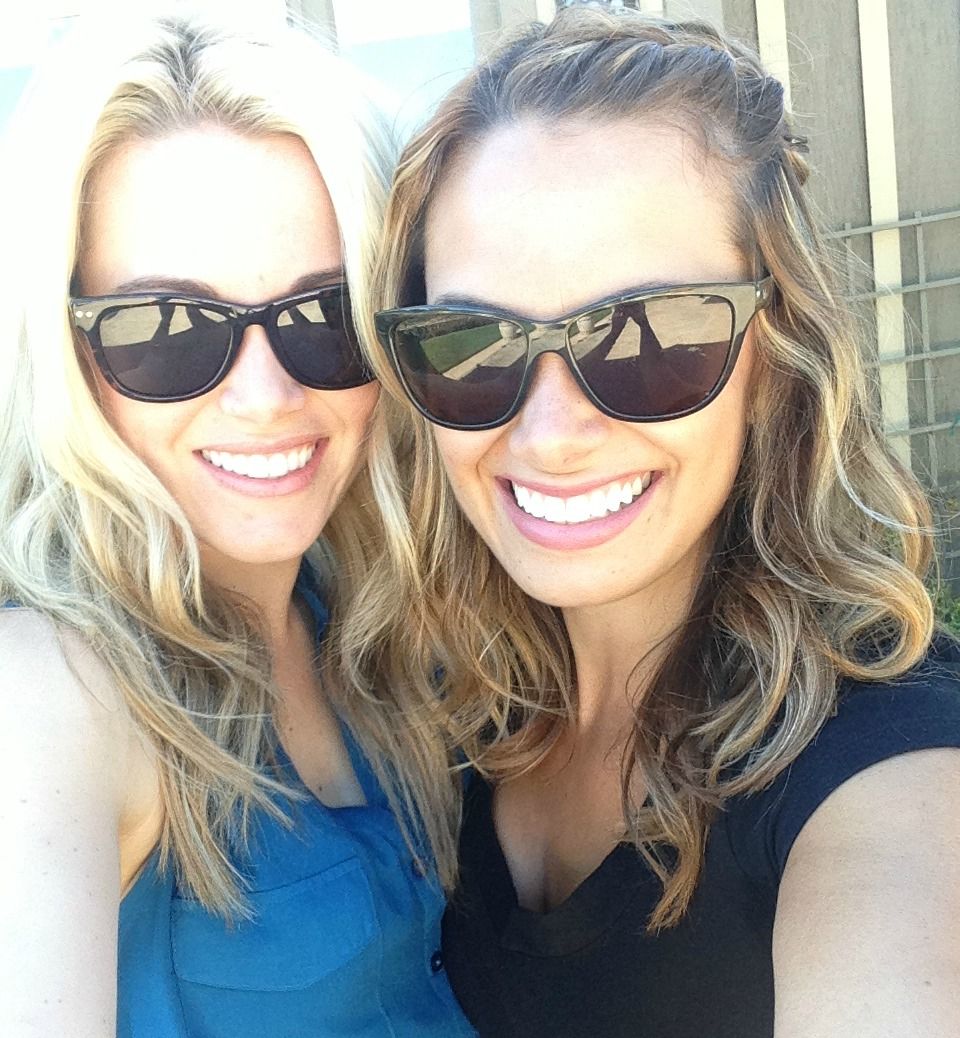 As of yesterday my little sister has packed all of her bags and moved to Germany to be with her husband who is stationed there for the military. Before she left we spent almost every day together doing fun sisterly bonding things, like wine tasting,
blueberry picking
, movie watching, shopping, pottery painting, swimming and just soaking up all the time together we could. I can not stop thinking about how much I already miss her but I am so excited and happy for this new adventure that she is about to start. She has her whole life in front of her and I know she is going to have the time of her life. I got her first e-mail yesterday and she said Germany is beautiful and green. We both joked before she left how we imagined Germany to have little old ladies walking around in bonnets on pebble stoned streets. She told me in her e-mail that her little town has miles and miles of vineyards and little old ladies everywhere who don't wear bonnets (ha) but garden all day and ride around on their bikes. It all sounds amazing. I am on the hunt for the perfect stationary and am looking forward to handwritten letters and sending fun care packages.
Do you have anyone close to you who is deployed or lives far away from you? I would love to hear what your communication is like and what kinds of things you send to them.