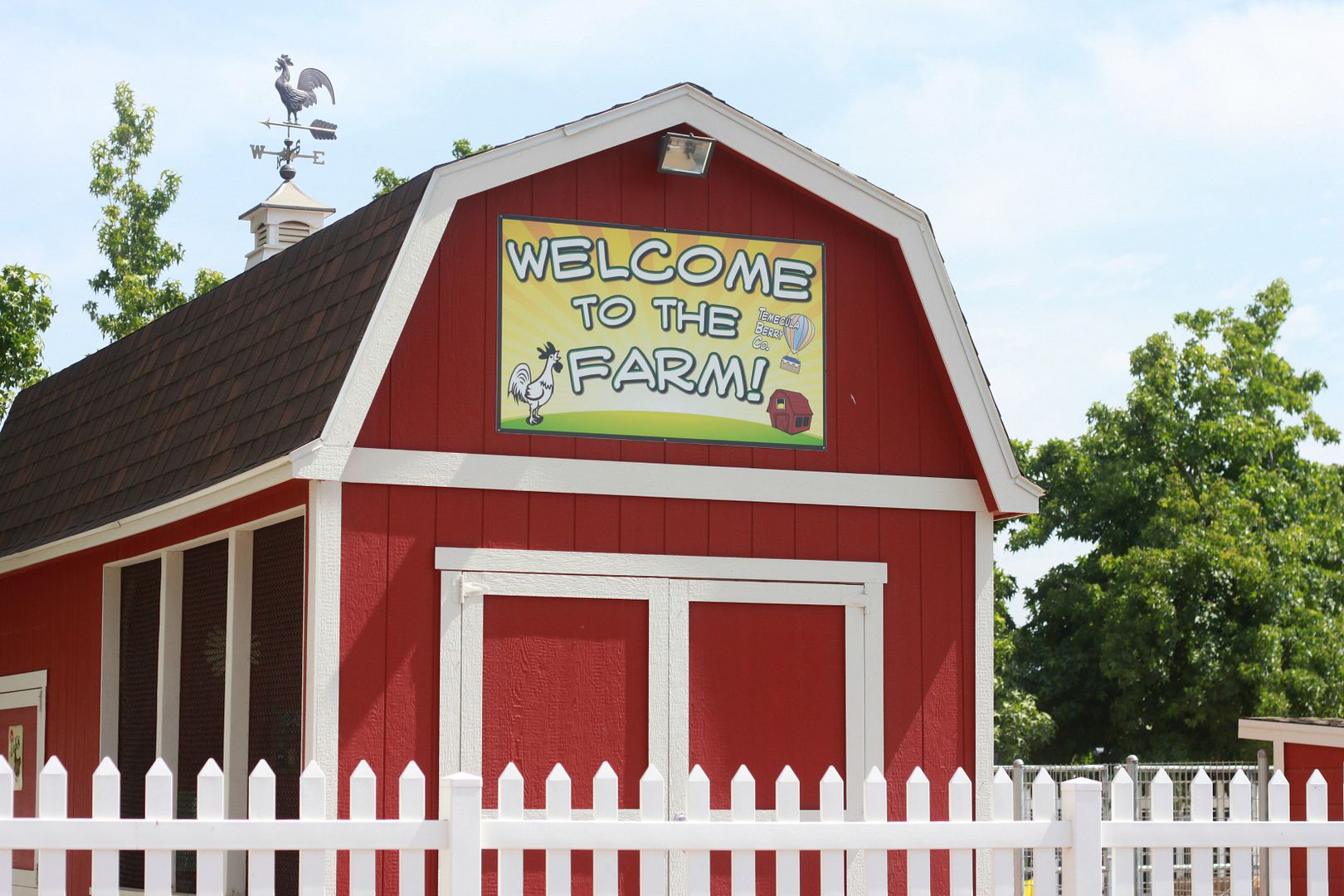 Something that has been on my summer bucket list for ever is blueberry picking. There is the cutest U-Pick farm less than 10 minutes from my house so I decided it was time to go. My awesome sister (aka Aunt Nat) came along with us and it was such a fun time! Max is at the perfect age to truly appreciate the activity and Ronin was in berry heaven since his favorite snack was in arms reach all around him. At this very moment I am restraining from typing he was "berry happy," but I just can't help it. At a few points Ronin was so excited he could hardly contain himself and would just let out happy little squeals. It was the cutest thing. I am pretty sure the boys ate their weight in blueberries by the time we left.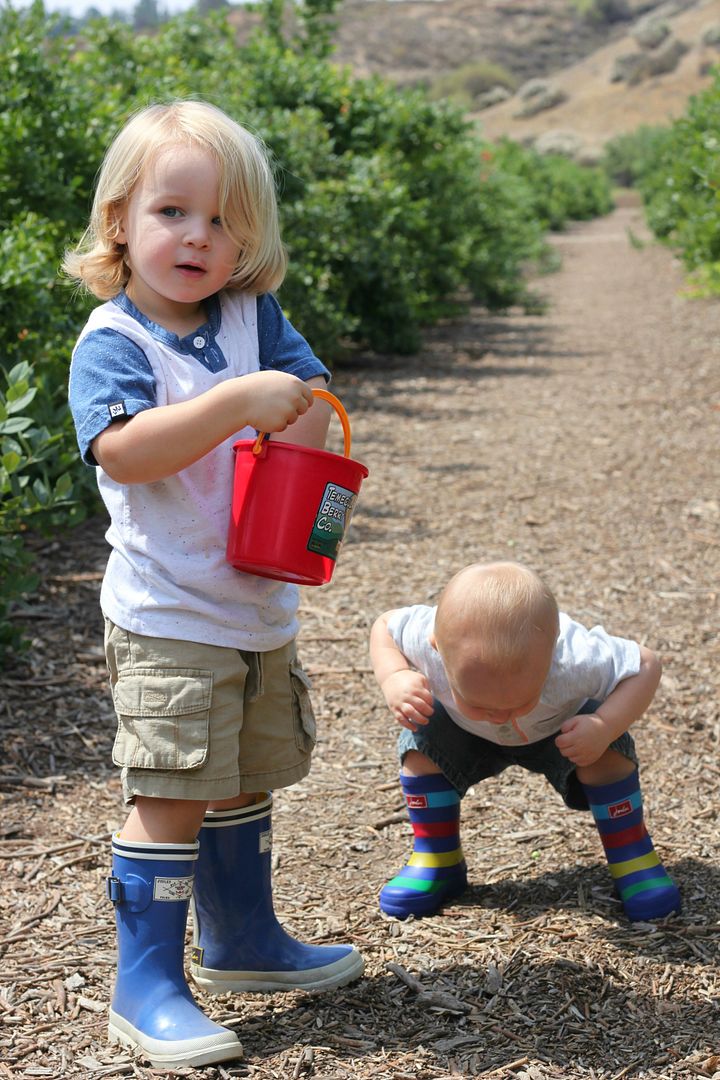 The cutest
boy's rain boots
c/o of
Joules
. They are perfect for gardening activities in the summer and rainy days in the fall and winter. I love them and so do my little guys!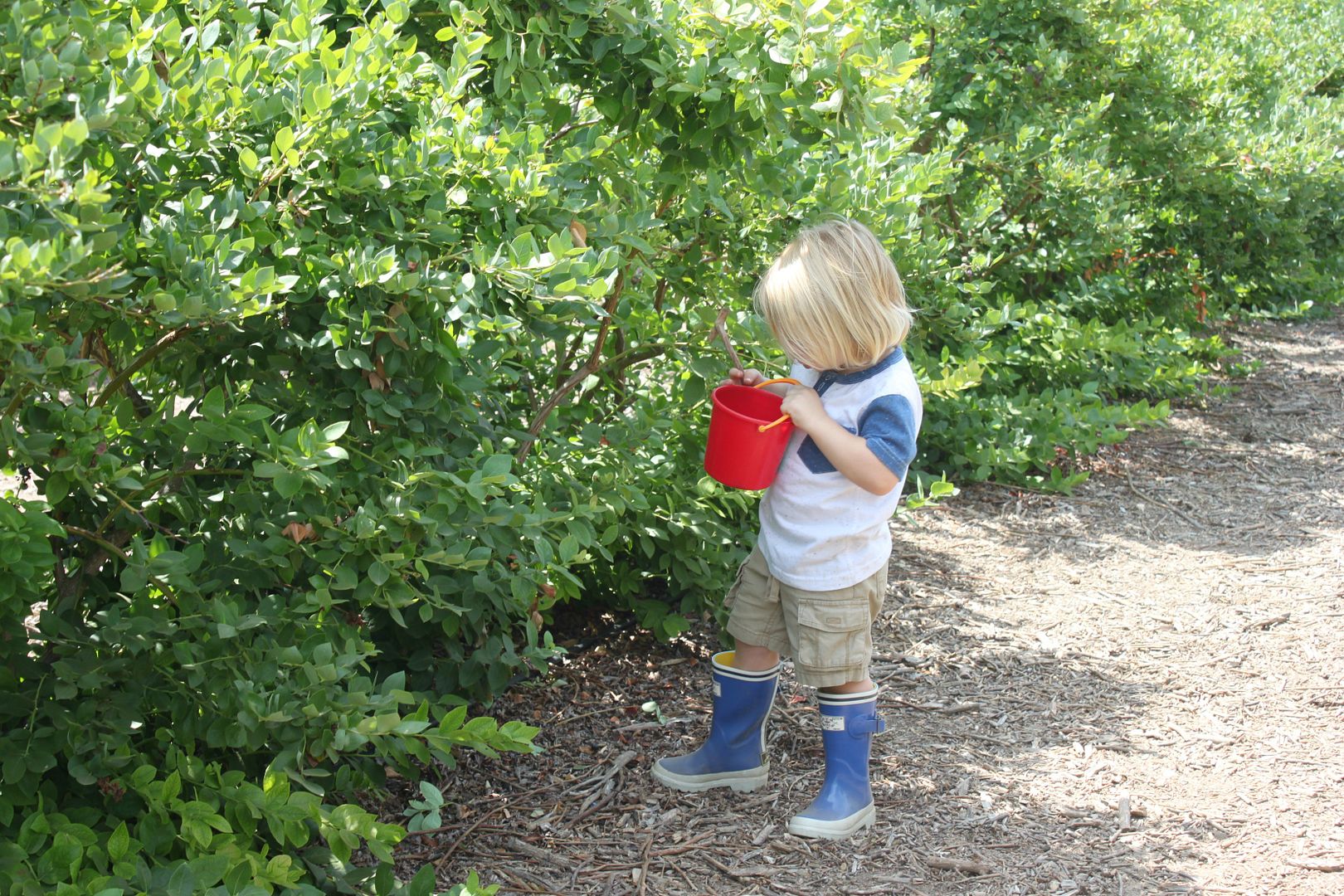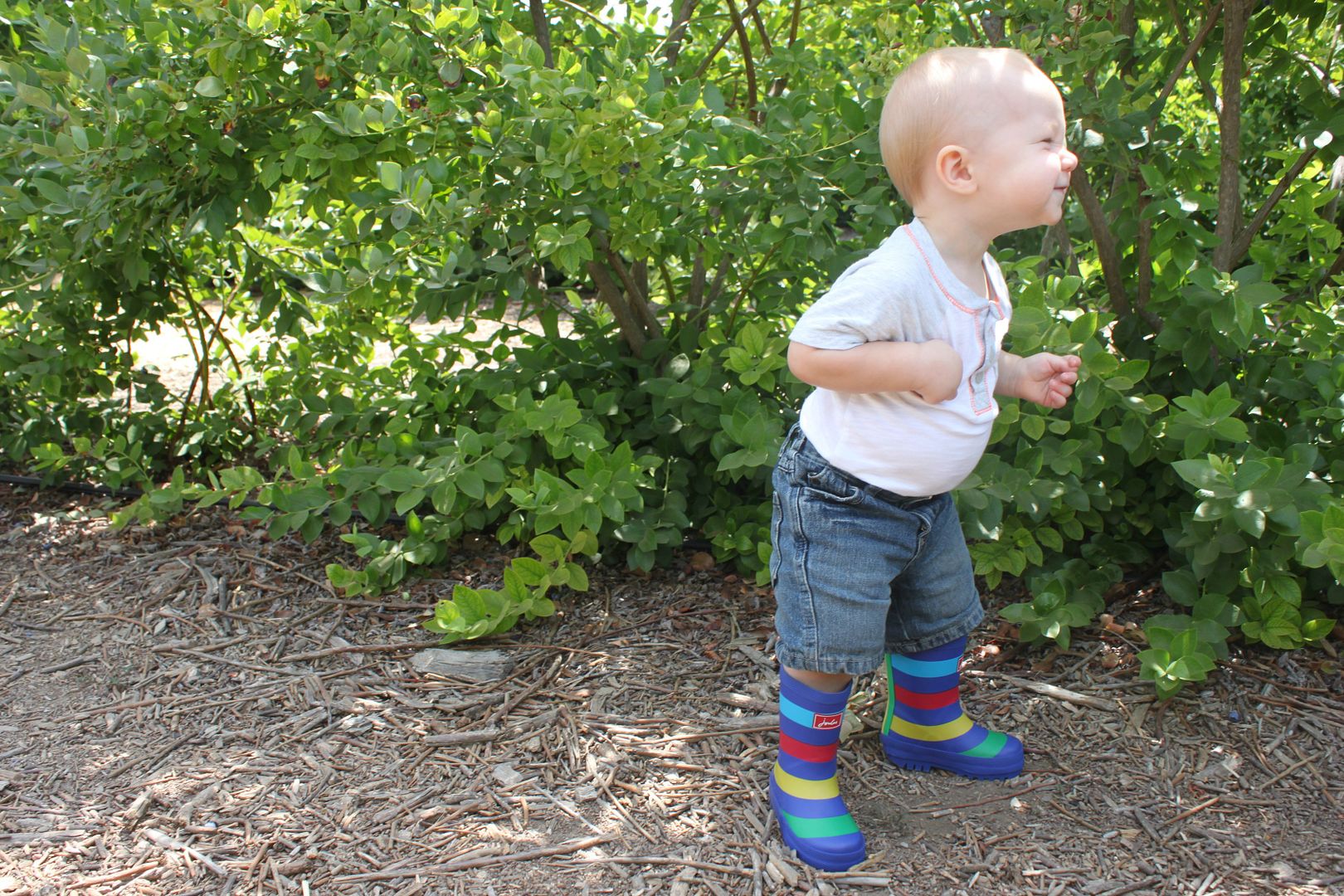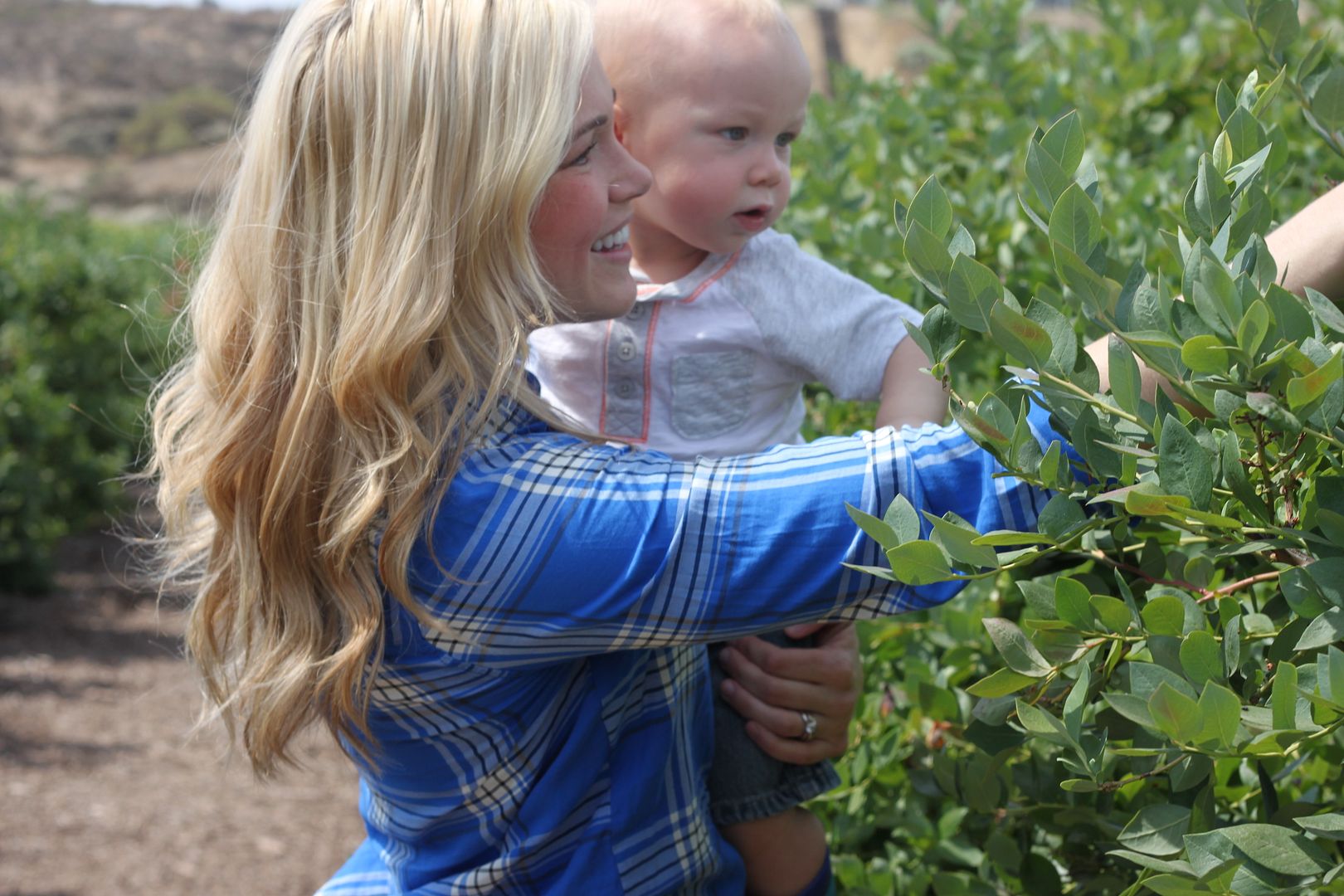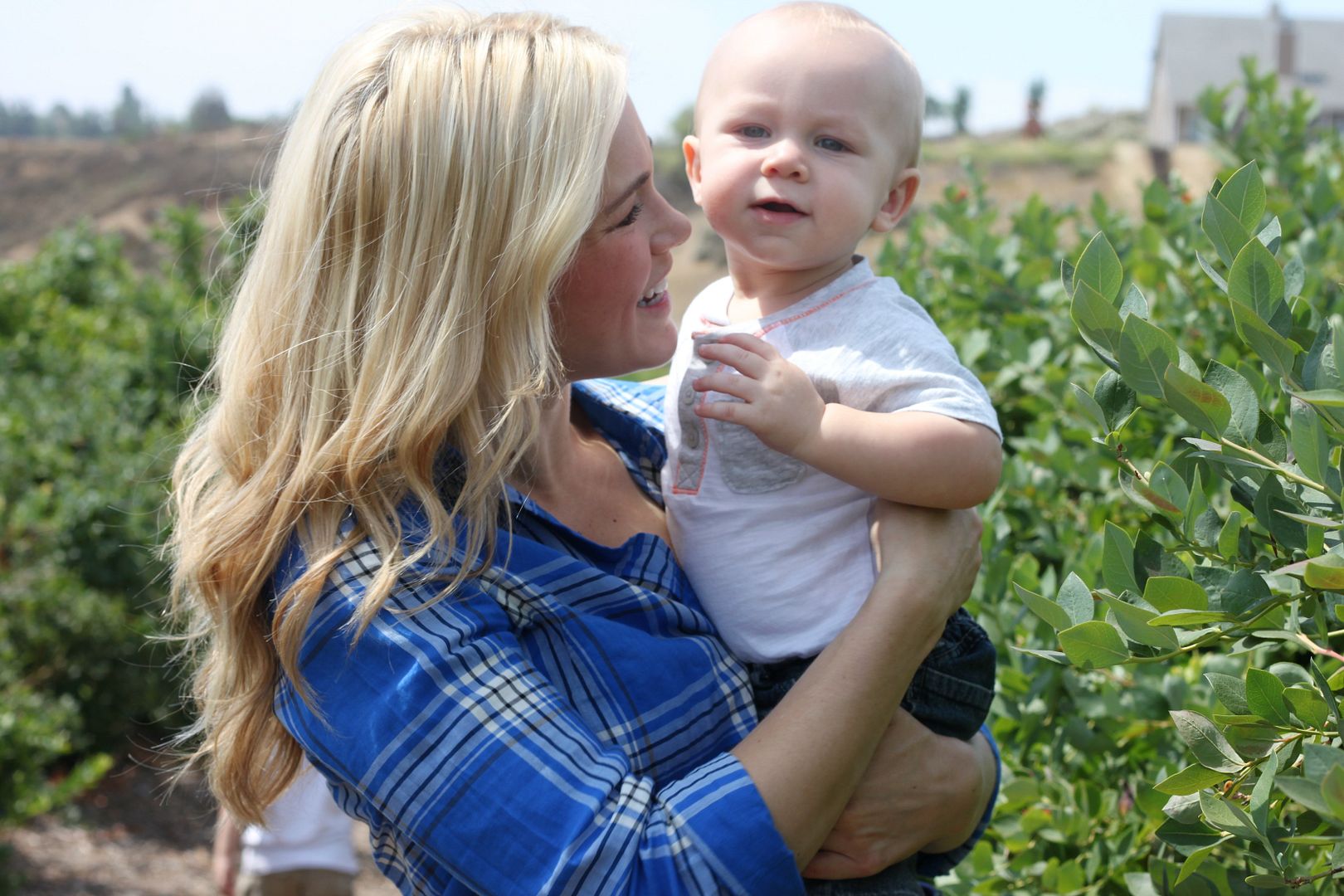 Such a fun day! If you have a chance to do your own berry picking I highly recommend you go!
And now for giveaway time!
Today's giveaway is hosted by
Joules
, which is an adorable shop full of colorful, cheerful clothing for babies, kids and adults. Joules is offering one lucky Delighted Momma reader any pair of boots you would like. You can pick a pair for yourself or a pair for the little person in your life.
How you can enter:
Extra Entries: (Please leave a separate comment)
Share this giveaway via Twitter
Share this giveaway via Facebook
Pin your favorite item onto one of your Pinterest boards
Good luck the winner be selected at random and announced at the bottom of this post next Thursday.
Congrats Urban Wife! You are the winner.