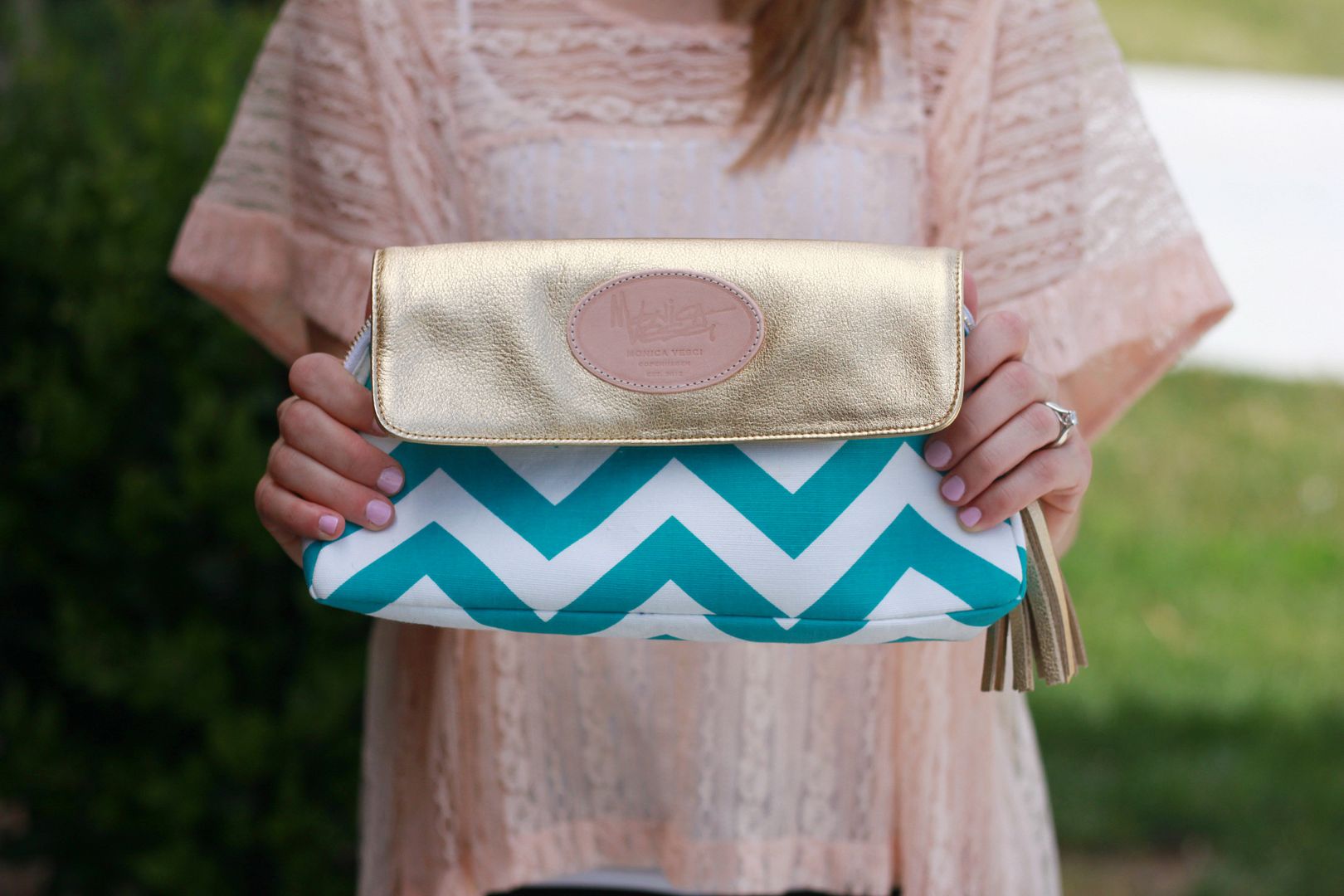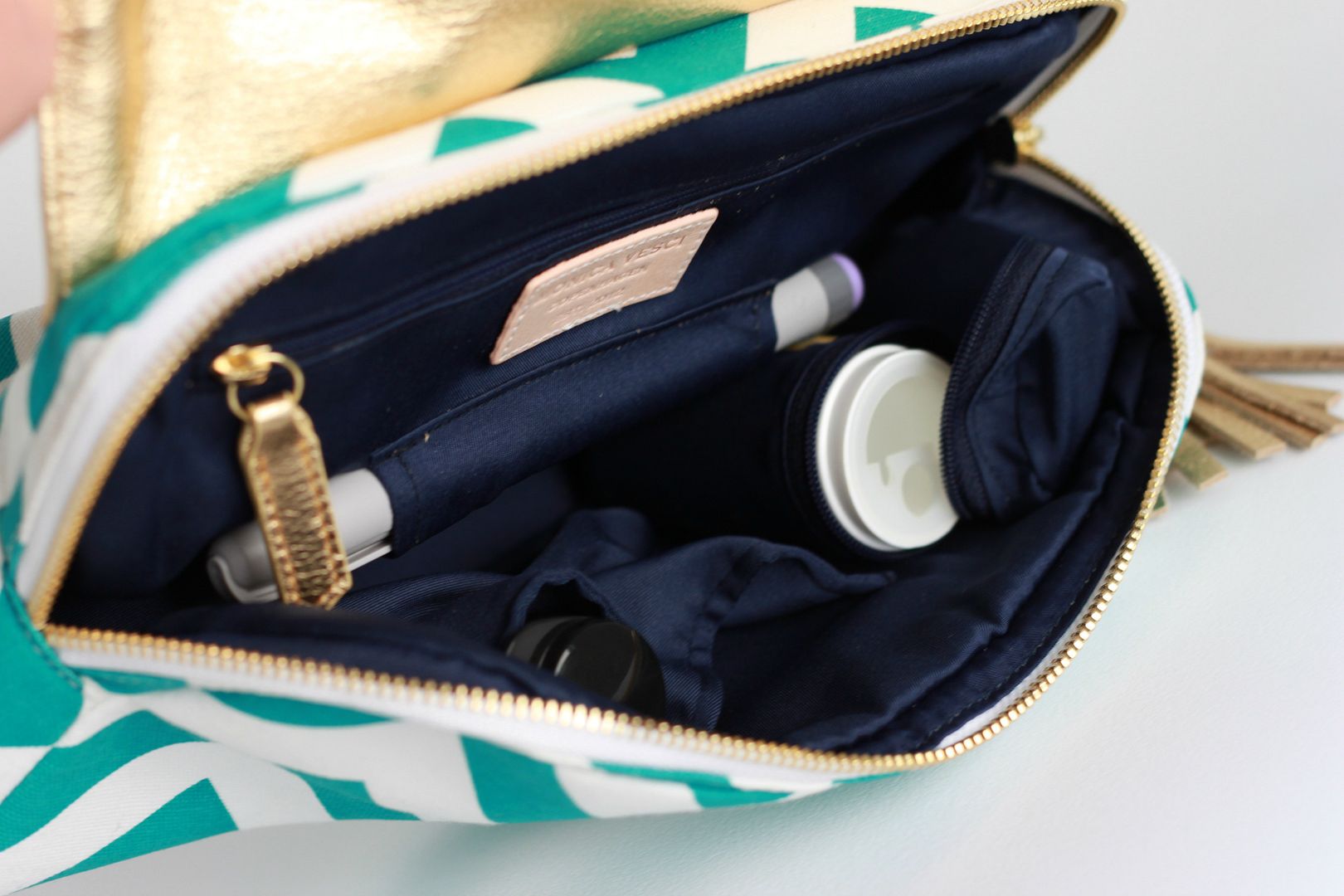 You know what I love? I love a beautiful quality clutch with lots of pockets inside for all my diabetic supplies. But the problem is, most clutches are usually not designed with a type one diabetic in mind (go figure ha). All of the clutches I own either have no pockets or just one and by the end of the night it is almost guaranteed that any clutch I bring along with me looks like a complete disaster zone. There is usually an array of used test strips, lancets and more floating around the bottom.
So when Monica Vesci contacted me and told me about her just launched
Camino Clutch
line made with type 1 diabetics in mind I was thrilled! And when I received my new clutch in the mail I was just blown away at what a brilliant design it really is. Each clutch is made with gorgeous fabric and Italian leather trim. Now the best part...the clutches include a hidden discreet disposable sharps container and special little pockets for all your supplies. No more letting all those used test trips and lancets float around the bottom of your purse!
And today you have a chance to win one for yourself! You do not need to be type 1 diabetic to enter this giveaway, but if you are you will appreciate the inside for sure!
How you can win a Monica Vesci Camino Clutch: You
MUST
Visit Monica Vesci and come back and leave a comment letting me know which clutch you would like to win.
Like Monica Vesci on Facebook
Extra entries (please leave a separate comment for each):
Leave a comment telling me what you would most likely put in the sharps container (whether it's bobby pins, change, test strips, vitamins etc..)
Follow Monica Vesci on Twitter
Open to US readers only.
A winner will be selected at random and announced at the bottom of this Friday's post so make sure to check back.