Key lime pie is my favorite pie ever, hand down. The last time I had it was on my
anniversary
a few years back. I have wanted to recreate it using Paleo ingredients for the longest time but since my track record with baking pies is not the best (hello soup pumpkin pie I am talking to you) I have resisted...until the other day. I came across a
recipe
that required zero baking, which sounded like my kinda pie! I made a few small changes and this turned out incredible and I don't use that word often. I had to refrain from eating all the filling like pudding it was that good.
What you will need for the crust:
1 cup of unsweetened dried coconut
1 cup of walnuts
a dash of sea salt
7 dates (pitted)
What you will need for the filling:
1 1/2 cups of mashed avocado
3/4 cups of fresh squeezed lime juice
1/3 cup of honey
1/2 cup of coconut oil
zest from one lime
Directions:
Put all the ingredients for the crust into a food processor. Pulse until you have a nice paste like consistency and it can hold together.
Push the crust filling into the bottom of 8 silicone cupcakes molds or a pie dish.
Set aside until they are ready to be filled.
Put all the ingredients for the filling into the food processor. Pulse until everything is blended together and smooth. Taste and make sure it is to your liking. If you need to add more honey or limes do it at this point.
Pour filling on top of crust and place in the freezer until it has set.
Enjoy!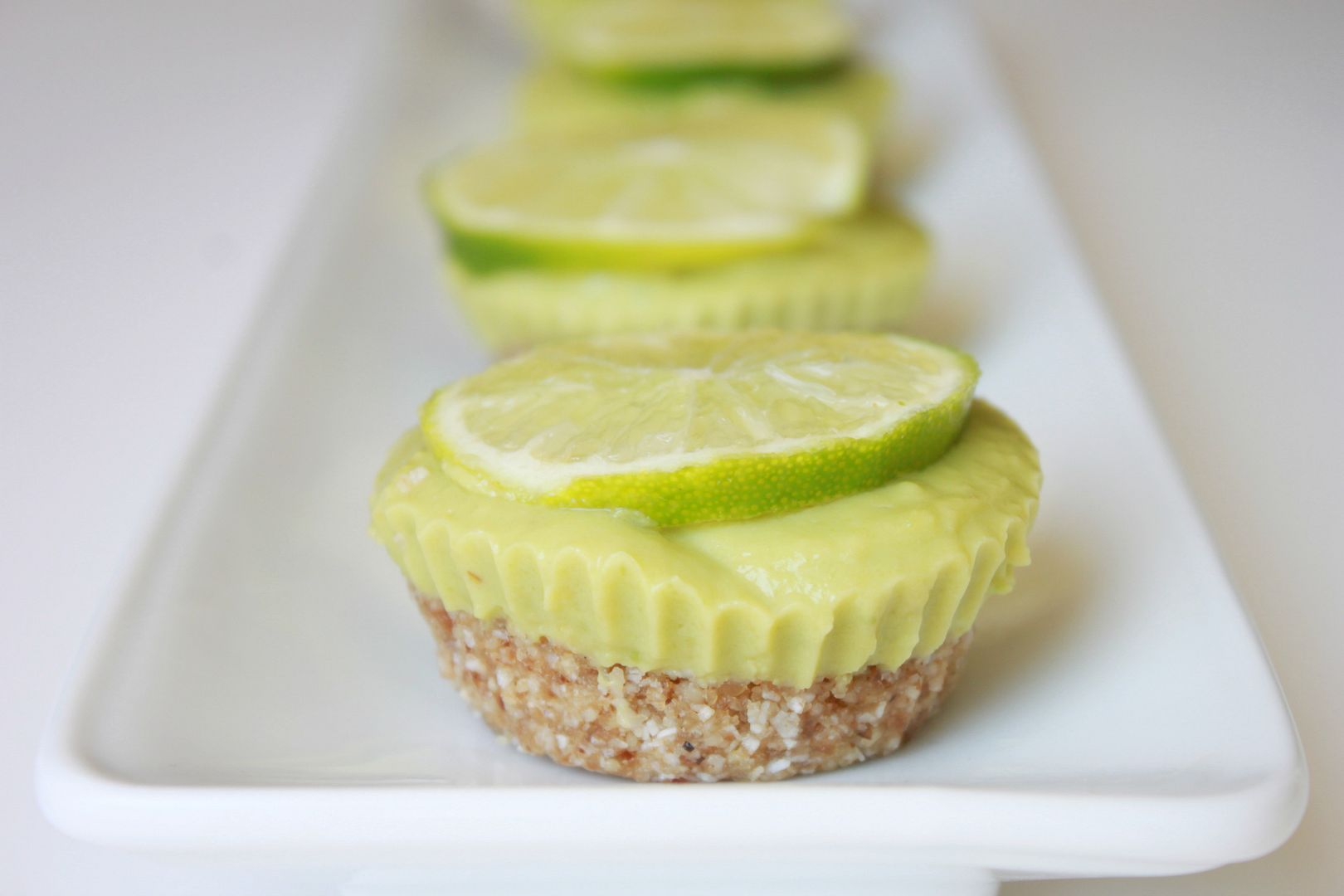 These did not disappoint and the husband ate and I ate every last one over the weekend (yikes). If you make these please come back and let me know what you think!