I am usually am not a huge breakfast person. My morning breakfast routine almost always consists of a a cup of coffee and a green smoothie, but the other morning I woke up craving a blueberry muffin like nobodies business. Morning time is crazy time around my house and there was no way I had time (or felt like) making a big ole batch of muffins. I wanted just
one
. I did a little experimenting and used my
mug cake recipe
as a base and WOW! Is it weird to say I blew myself away with this recipe?...Ya probably.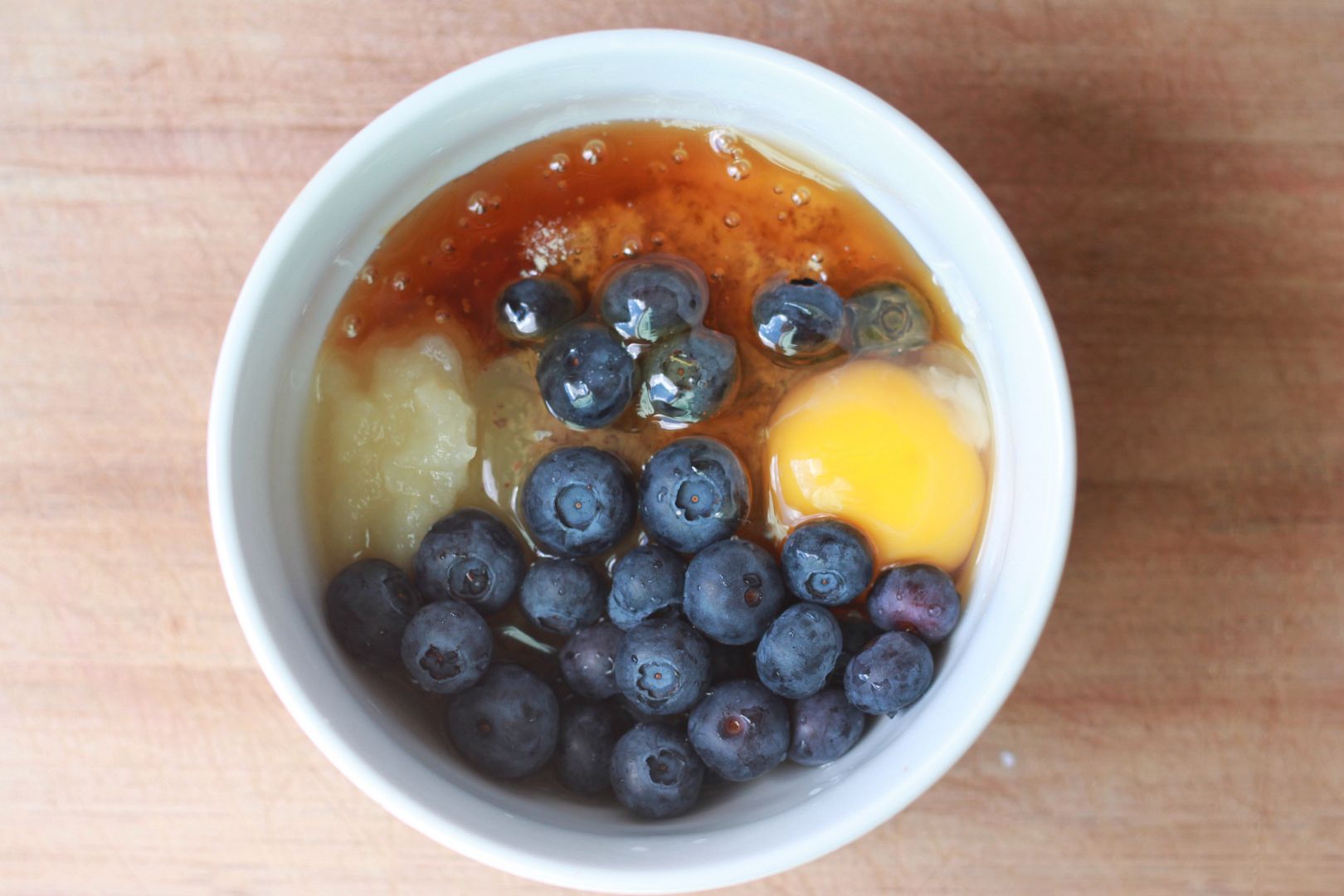 What you need:
3 tbs of almond meal
1 tbs of honey
2 tbs of unsweetened applesauce
1 egg
3 tbs of bluberries
a dash of salt
1 tsp of vanilla
1/2 tsp of baking powder
Directions:
Mix everything up together in a microwave safe bowl.
Microwave for 2 minutes
. Enjoy!
*For those of you who are going to say you hate the microwave (there is a whole clan of microwave haters) you can try baking this for 15-20 minutes.
*If you are allergic to almond meal you can use coconut flour. Keep in mind the consistently will be slightly different.
This totally hits the spot. It was good...so so good.
Please come back and let me know how you like this if you make it.
The carb count for this is approx 22 grams.