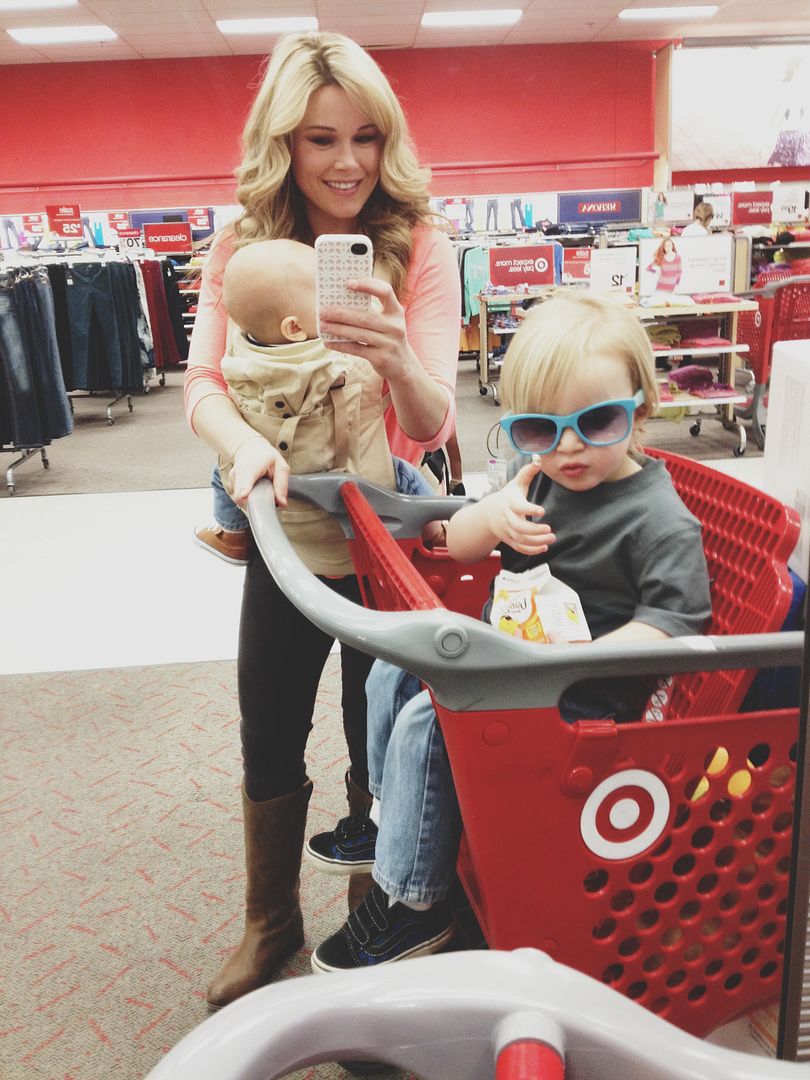 Here we were over the weekend (lookin a little crazy) buying our first package of big boy undies and the last box of "back up diapers"...or so I hoped.
Mom life has been crazy this week and I am pretty sure (very sure) that I have lived in my gym clothes for the past three days. I attempted to start potty training Max, which has been a nightmare and disaster all wrapped up in one. I am almost positive the whole 2 1/2 day production gave me a few wrinkles.
He acted like I was making him sit on a flaming hot toilet seat with venomous snakes in the toilet that were going to attack his butt at any moment. I even bought bribery goodies like good ole fashioned Jelly Beans. Nope he didn't care. What kid doesn't like Jelly Beans?! Then I told him he could have a quarter every time he went potty so he could start filling up his new Spider Man piggy bank. I told him when it was full we would go to the toy store and he could buy a new toy. Well, he is too smart and decided when I wasn't looking to go in the drawer where all the change in and fill his piggy bank up himself. HA! Then I got irritated and told him he is NOT getting any more diapers and he has to go on the potty...or else...and he freakin lost it and peed on the carpet. So I gave in two and 1/2 (the half counts) days later and put a diaper back on.
He
knows
what he is supposed to do. I mean if he can sing the full on ABC's and have complete conversations with me about pretty much anything then he can go on the freakin potty. But he wont. Pretty sure he would rather go shopping with me to "Mommy Stores" aka Forever 21 (and he hates shopping--I mean really hates it) than go on the big potty.
Just for reference he will be 3 in July. Have you been though this yet? At what age did your child finally
get it
?