Max (and Ronin's) first carousel ride at a super fun cousin play date. PS I want my cousin's floral leggins from Urban Outfitters.
Drink Chia
." My favorite flavor was the
Honeysuckle Pear
. YUM! Even my two year old thought this was "deeeewishious!" That would be delicious for those of you who do not understand toddler talk.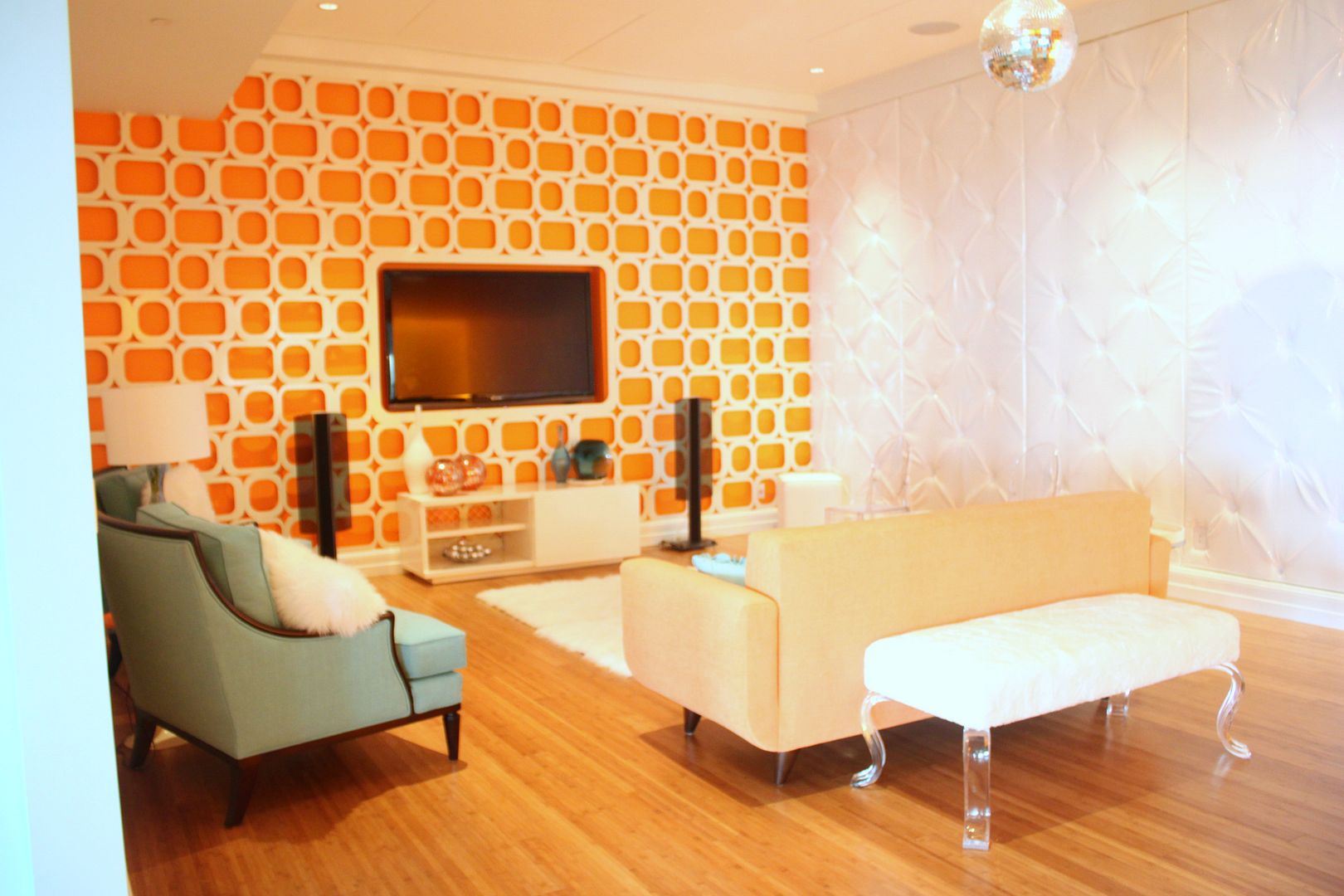 A perfectly decorated room, which made me feel like I was in the movie Austin Powers.
Have a wonderful weekend!
We are doing a little BBQin with friends and relaxing, which is my favorite kind of weekend.