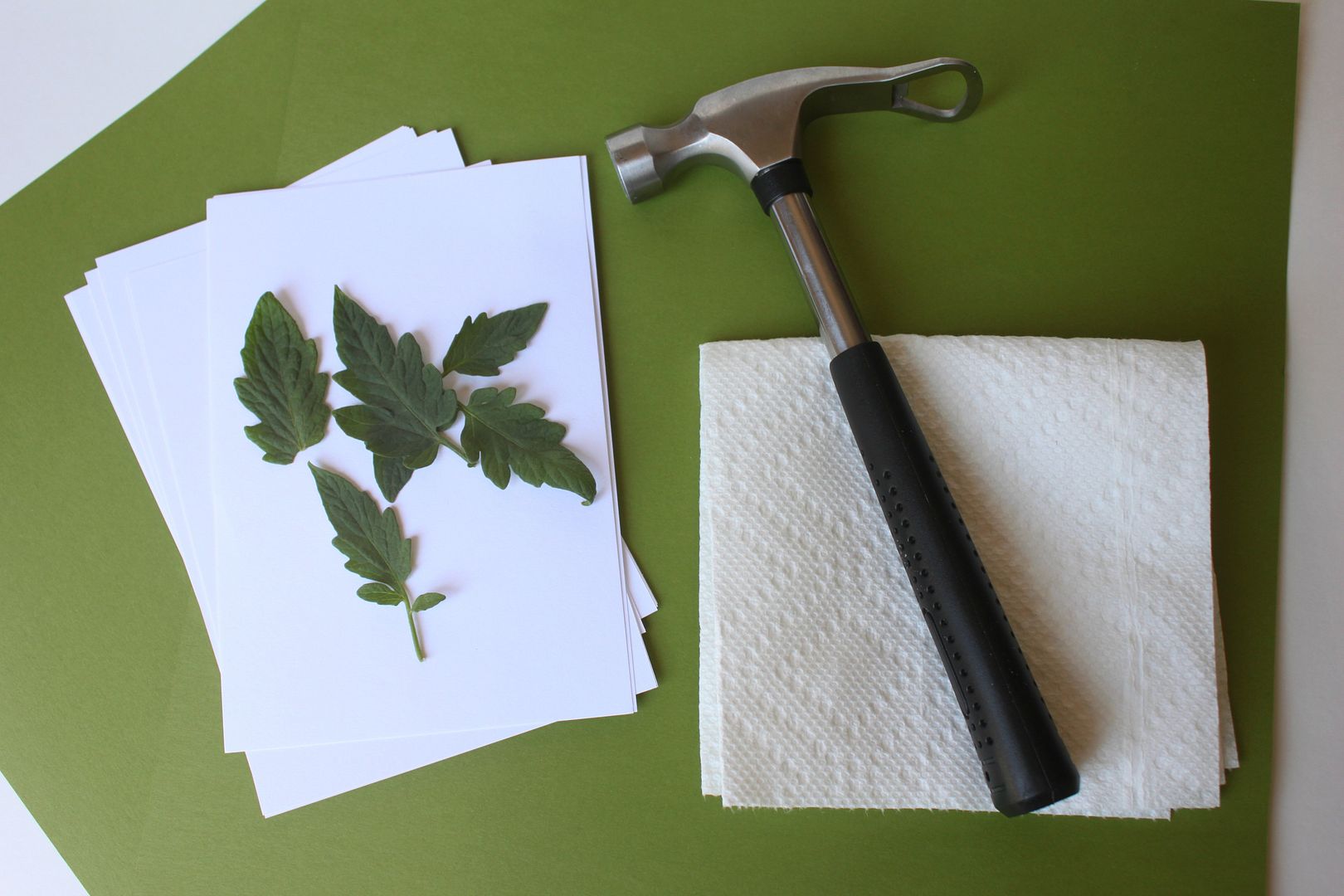 Sometimes inspiration can come from the most random things. For example...the other day I was at the park with my boys and Max fell (more like skid) across the grass. It left a pretty gnarly green stain on his new shorts. This little stain sparked a memory of me being in Girl Scouts and leaf stamping. I remember having the coolest leader and all of us girls would run around her backyard picking different flowers and leaves to see which ones, "left their mark."
This is such a simple project and the best part is it is
CHEAP
and requires no paint. All you need is a little nature.
What you will need to make your own stamped leaf stationary:
Acid free paper/stationary

Leaves. You might have to experiment with a few before you find one that you feel gives you a vibrant green. I used our NON productive heirloom tomato plant leaves.
Paper towel
Hammer
Here is what you do...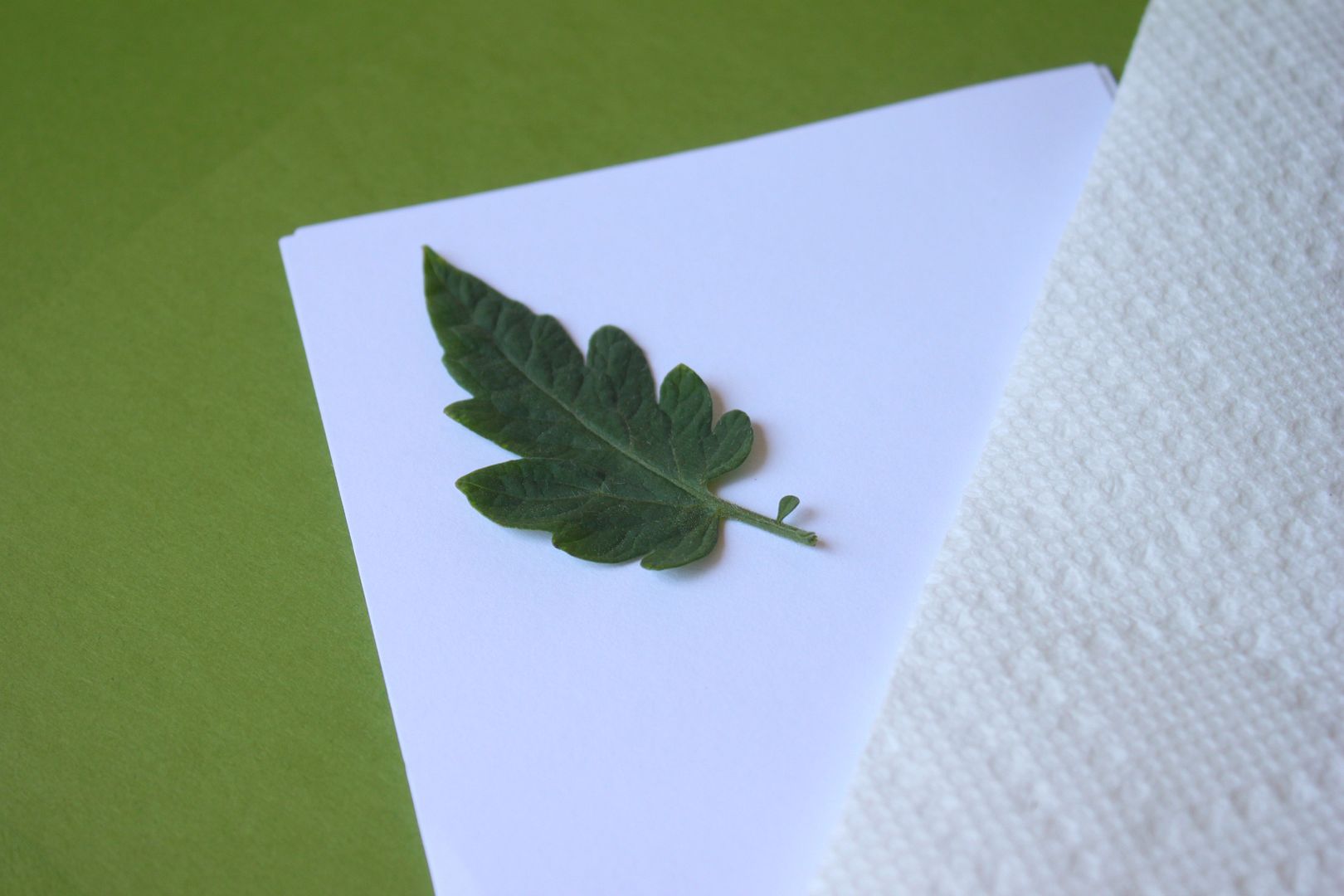 Place your leaf where you would like it to go on the paper. Place a lightweight white paper towel on top. You should be able to see the green outline of your leaf underneath.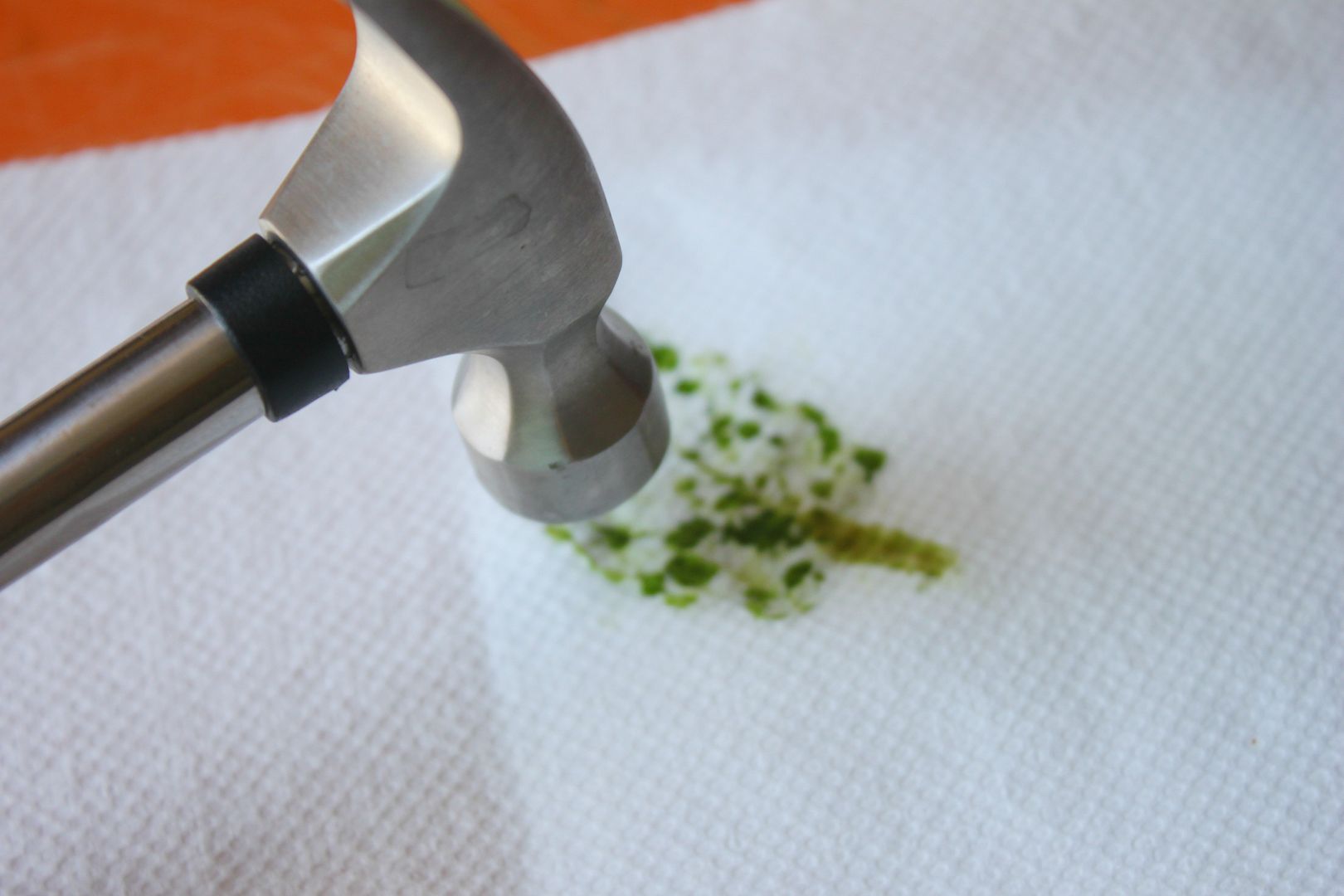 Gently hammer the spot where the leaf is until you see the full shape appear and the green color begin to soak through the paper towel.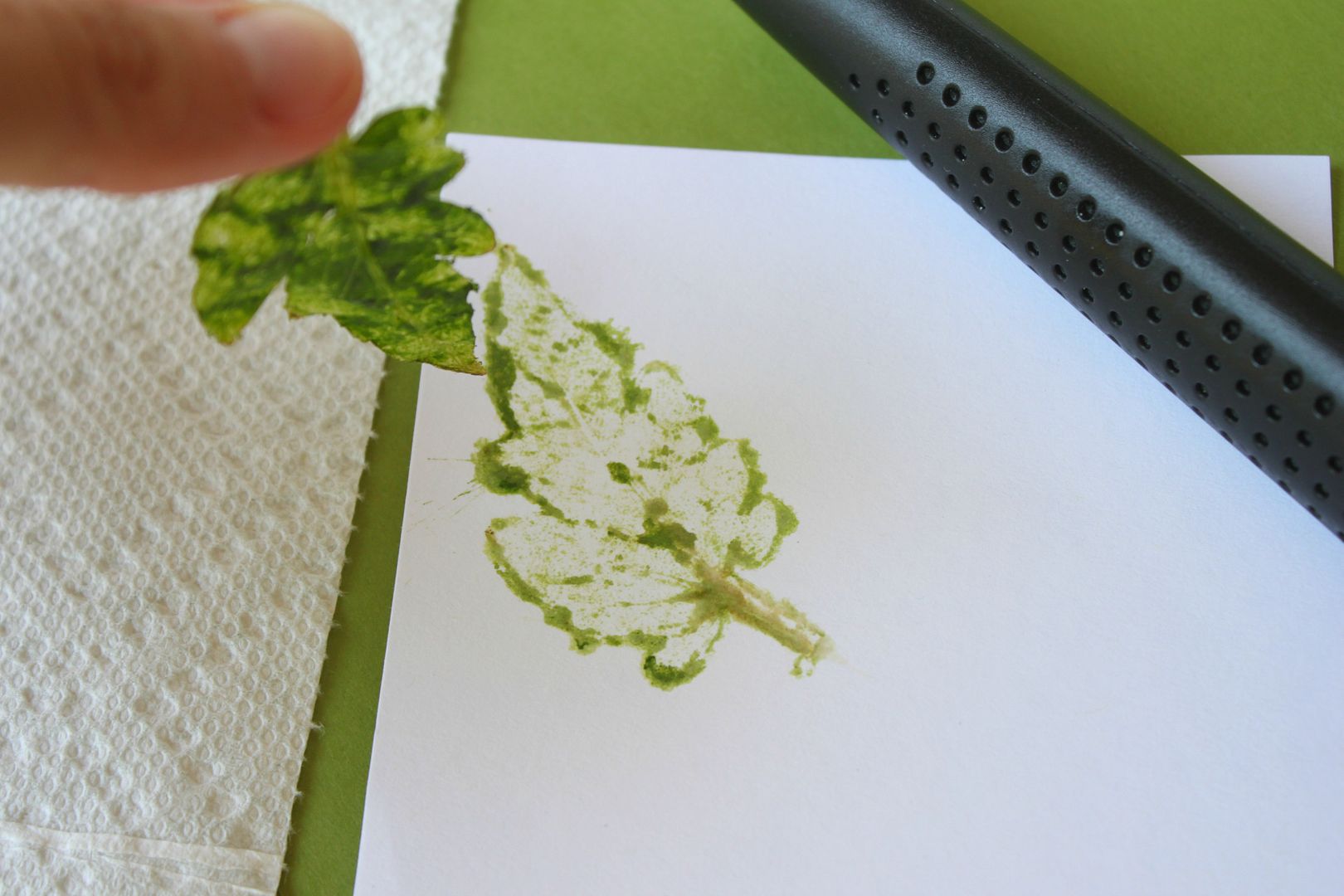 Lift off the paper towel and gently remove the leaf from the paper. Let it dry before touching.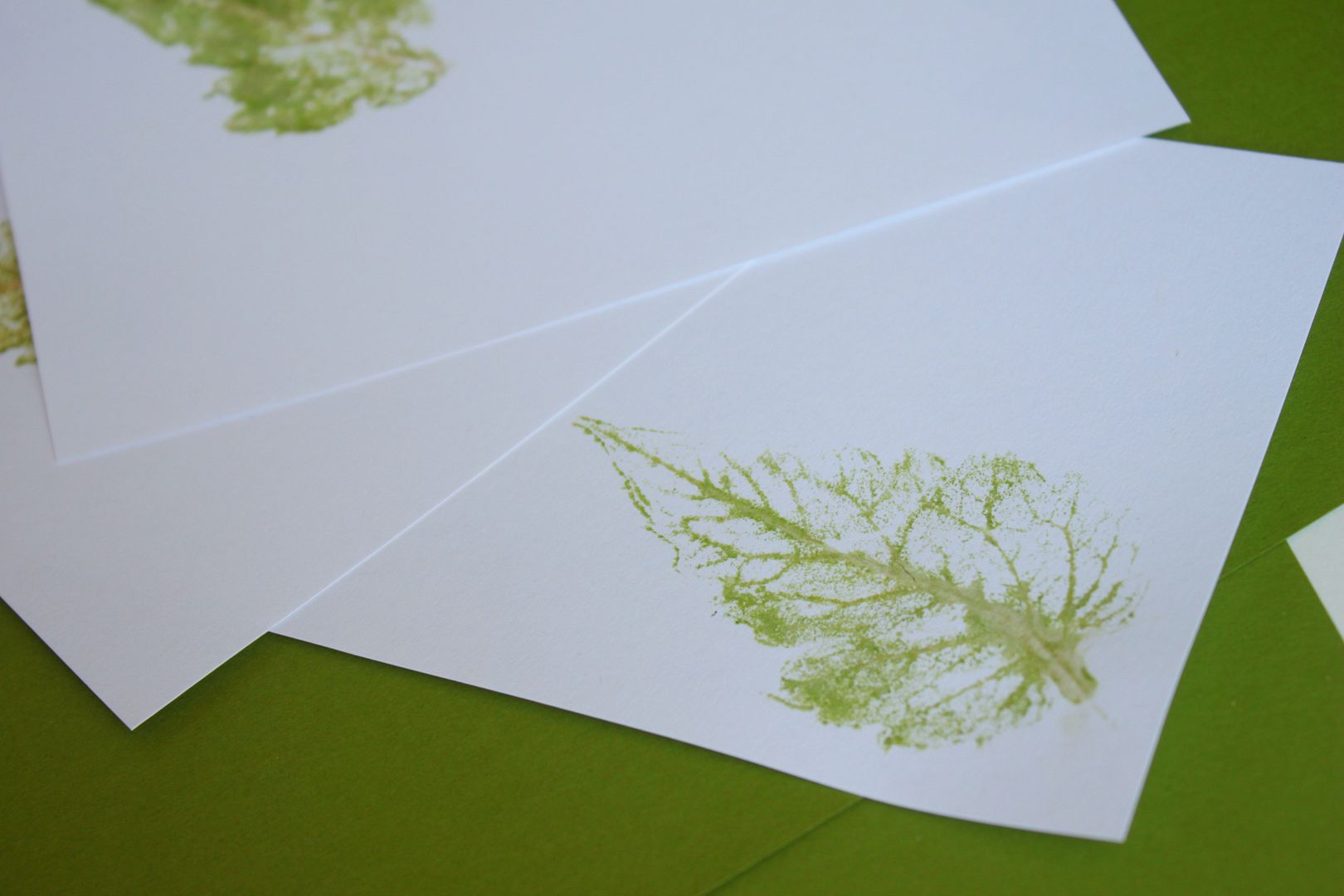 You now have your own all natural leaf stamp! I'm looking forward to doing this again with all the brightly colored fall leaves that will be here soon!