If I had to pick one dessert on my blog that I suggest you make as soon as possible it would be this one..oh and
this one
too according to my husband who just reminded me I have not made them in a few weeks.
As I
mentioned yesterday
I have decided to start eating Paleo. This means no dairy. What would the world come to if there was no ice cream? It would be a sad place. I don't care what diet your on ice cream needs to be allowed. The good news is, if you are cutting dairy out of your diet or you just want to have a healthier option to regular ice cream this is the solution since it is made with coconut milk.
This recipe is my own creation and right up to the point of tasting it I had no idea how it would turn out. My two year old was anxiously waiting for the whole 20 minutes while it was churning it the ice cream maker, so thankfully it was a huge success. I am not a fan of meltdowns.
What you will need:
14 strawberries
1 can of full fat coconut milk (14oz)
1 tbs fresh lime juice
1 tbs of honey (I used raw)
2 tsp of vanilla
1/2 tsp of sea salt
Directions:
Mash the strawberries up in a medium size bowl. Add all the other ingredients and mix them together.
Place your ice cream mixture into an ice cream maker. Follow the directions of your ice cream maker and watch the magic happen.
Enjoy!
*If you do not have an ice cream maker you can still make this, although the end result will not be as creamy. Full instructions can be found
here
.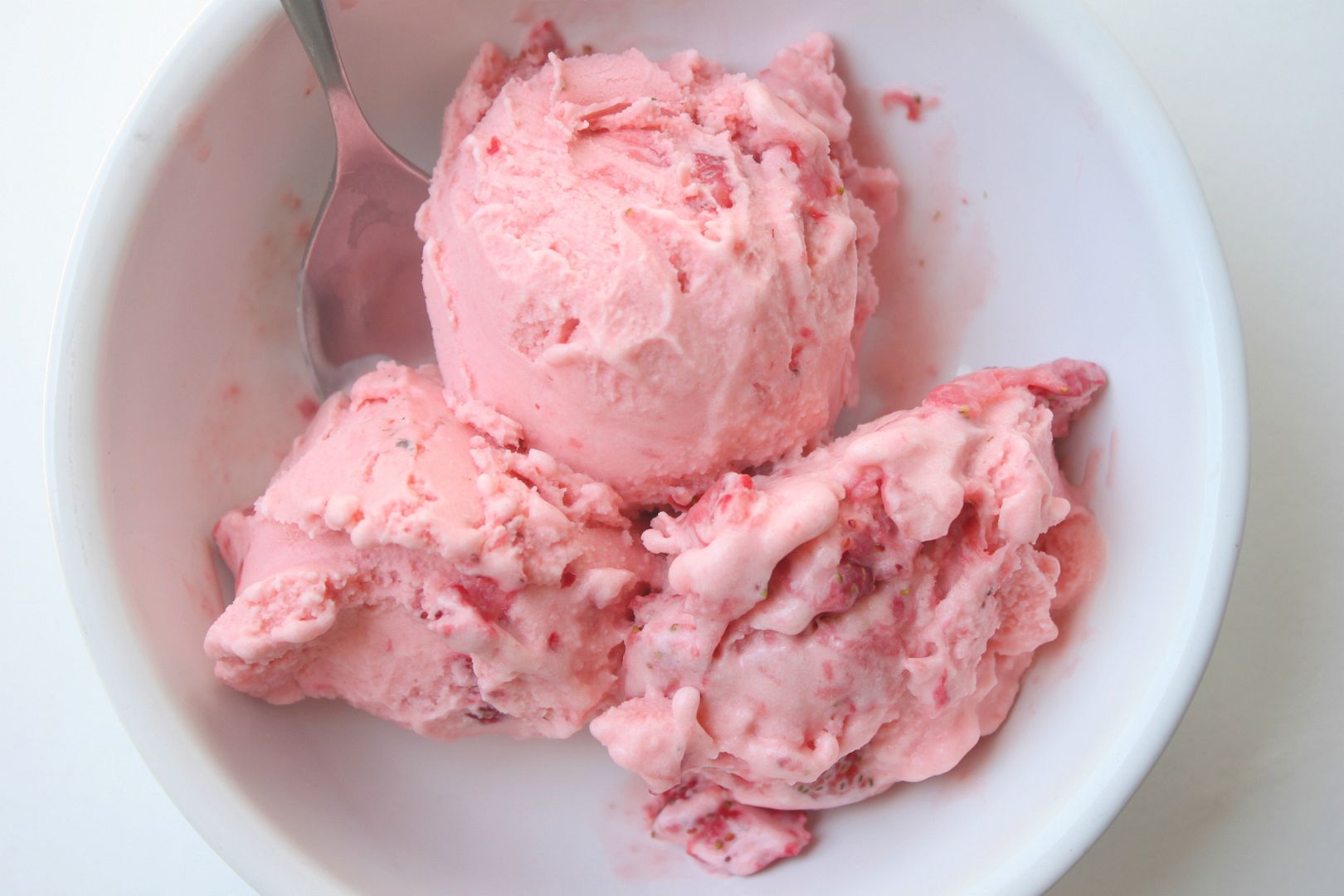 Heaven in a little bowl. This was creamy, refreshing and had just the right amount of sweetness. It reminded me of a delicious sherbet but without all that extra processed sugar and milk.