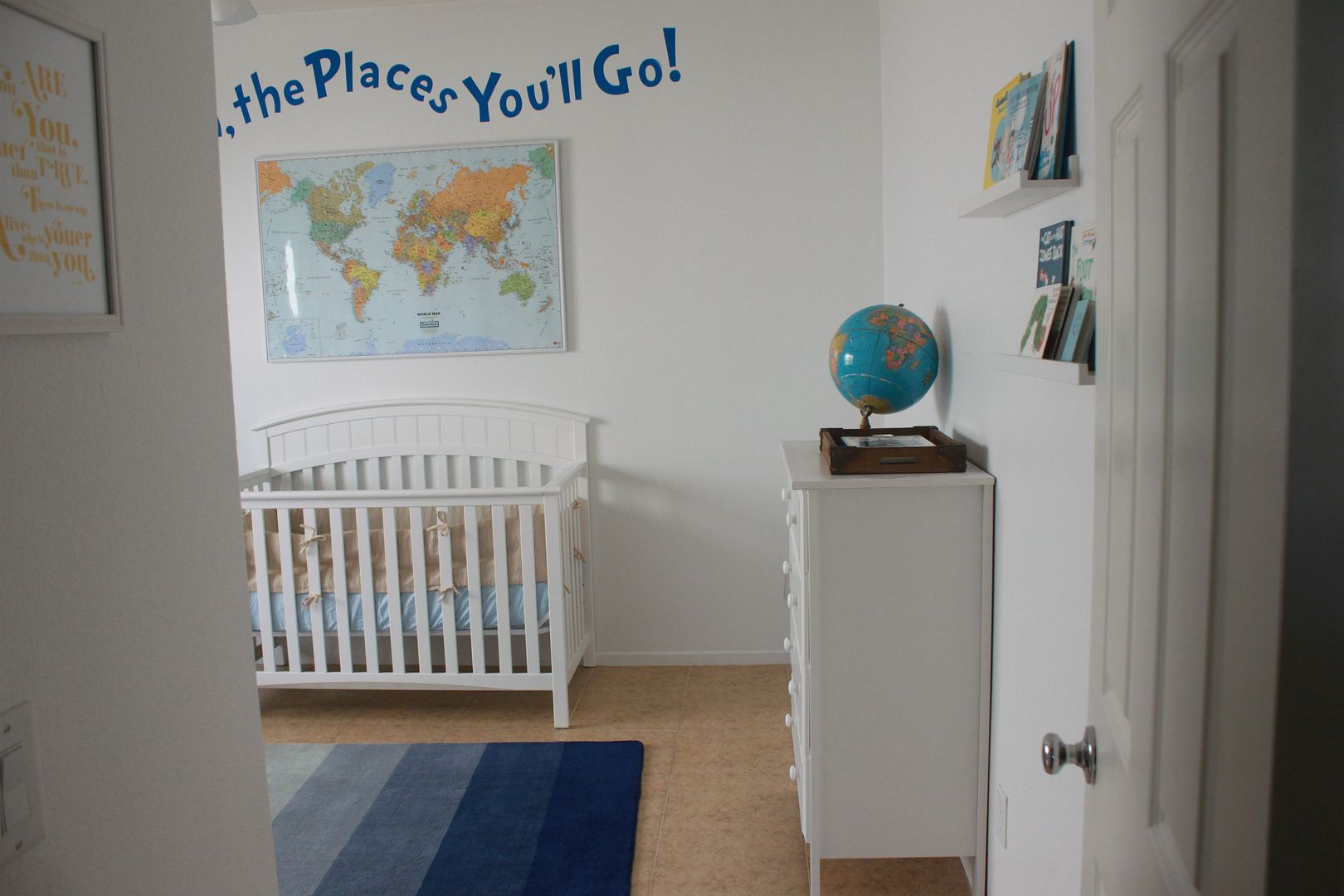 If you follow me on Instagram then you most likely have already seen a similar picture...but for those of you who have not seen it, here is a little peek into baby Ronin's nursery. I have a few more pictures and do-das to hang and once it is all up I will share the finished project.
I can not believe how fast time seems to be flying this time around. It seems like yesterday we
announced we were expecting a new addition
and now he is almost here! It feels like Christmas times 1,000000000.
On a side note: Thank you to those of you who took the time to leave a comment on
yesterday's post
. I know it can sometimes feel like your comment gets lost in a sea of other comments but I read each and every one and really appreciate all the wonderful advice!