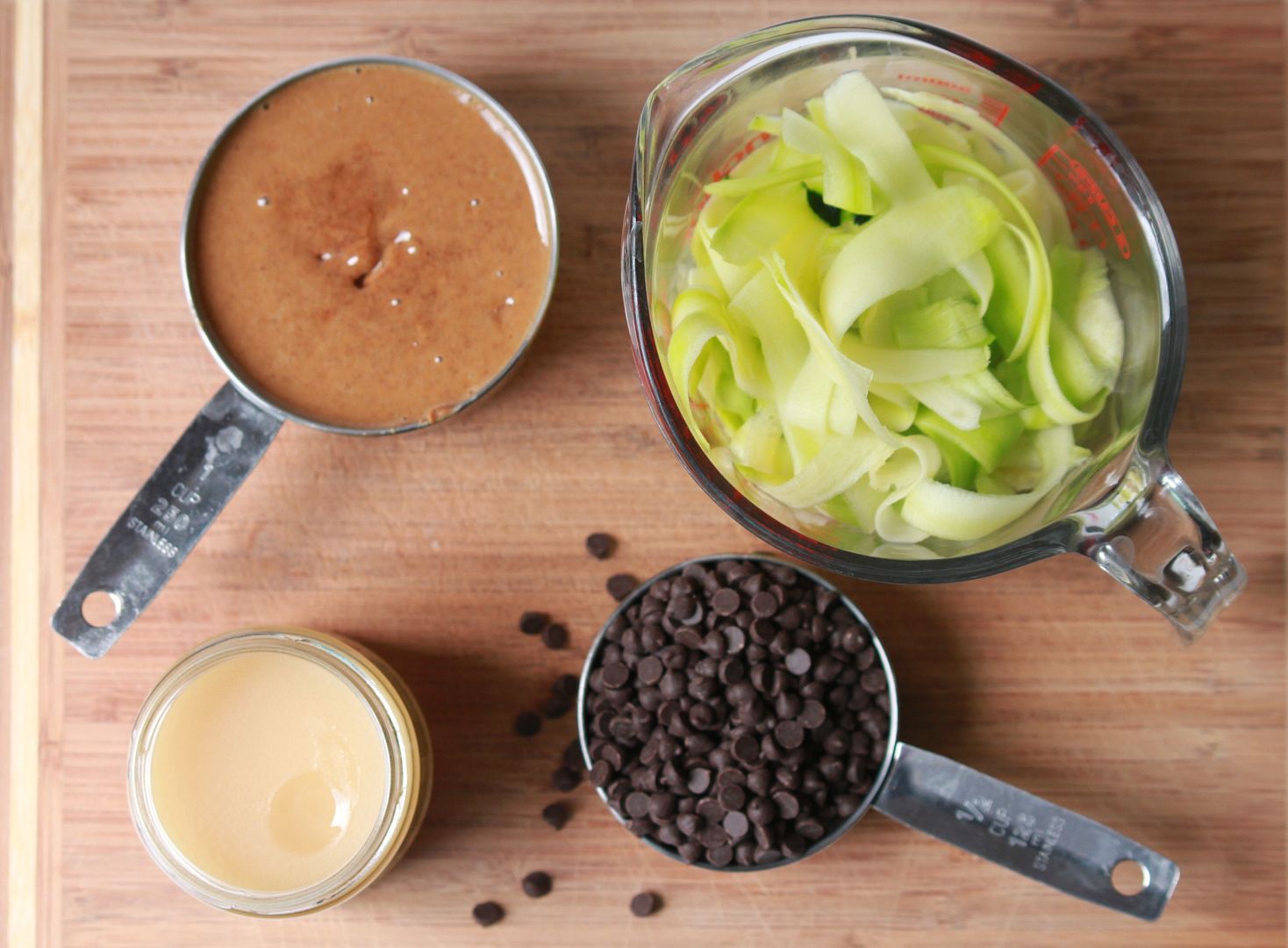 Have you heard of the
Paleo Diet
yet? I am all for it. Basically the Paelo
way of eating mimics diets of our hunter-gatherer ancestors. You eat lean meats, seafood, vegetables, fruits and nuts. You cut out all the processed CRAP that is in so much of our food today, which is being linked to so many heath problems.
The Paleo Diet encourages you to replace dairy and grain products with fresh fruits and vegetables
. I have been researching a ton of recipes and recently came across this recipe for brownies. After reading all the outstanding reviews I knew I needed to make them for my family and try them out myself.

What you will need:

1 cup of almond butter. You can make your own if you want to save a few bucks.

1 1/2 cup of grated or chopped zucchini. I used a shredder and then

chopped

it up into really small pieces.


1/3 cup of raw honey

1 egg

1 tsp of vanilla

1 tsp of baking soda

1 tsp of cinnamon

1/2 tsp of nutmeg

1 cup of dark chocolate chips. I used gluten free chocolate chips.

Directions:

Preheat oven to 350 degrees.
Combine all the ingredients into a large bowl and mix everything together.

Pour into a greased 9x9 baking pan.
Bake for 35-45 minutes, or until a toothpick comes out clean.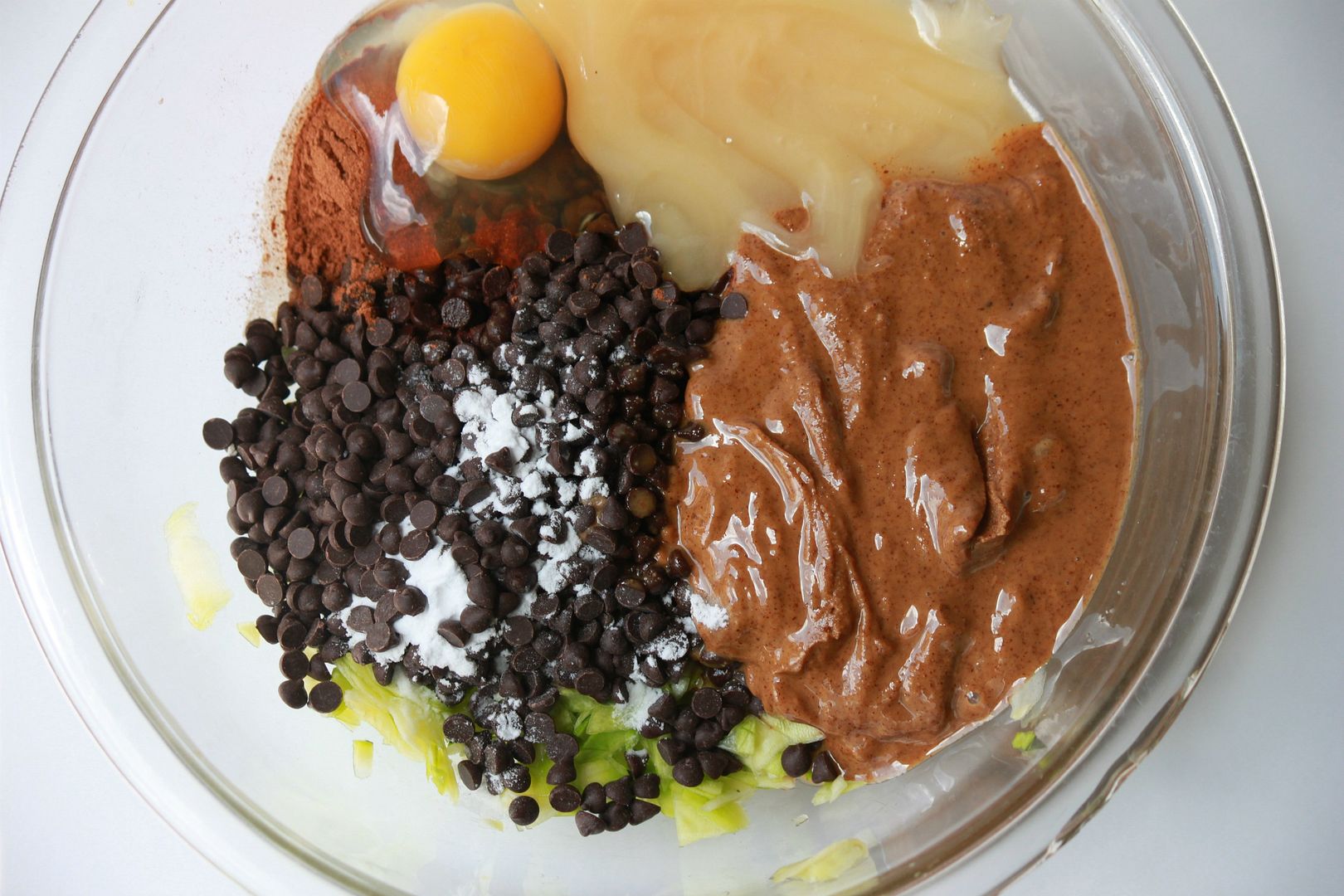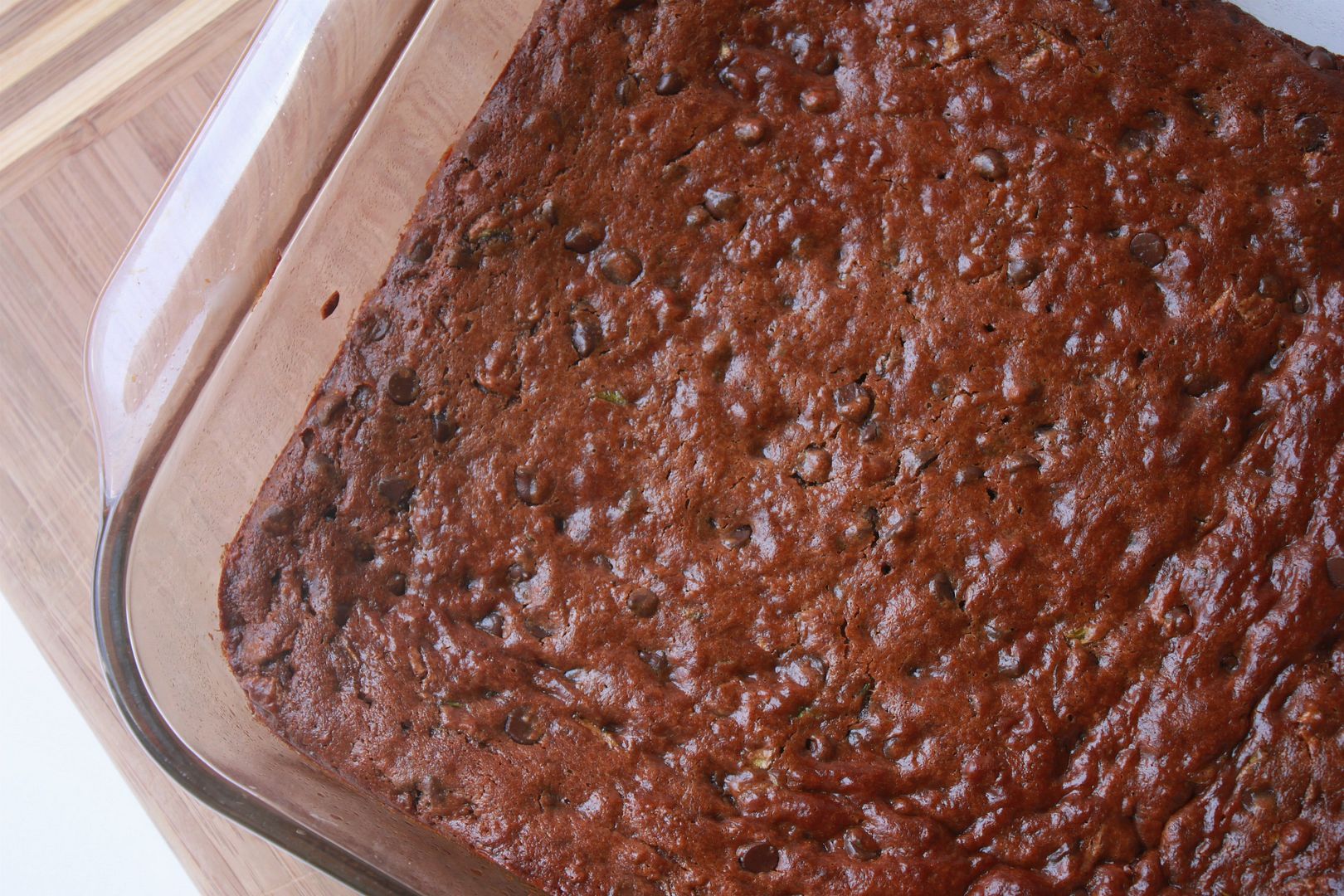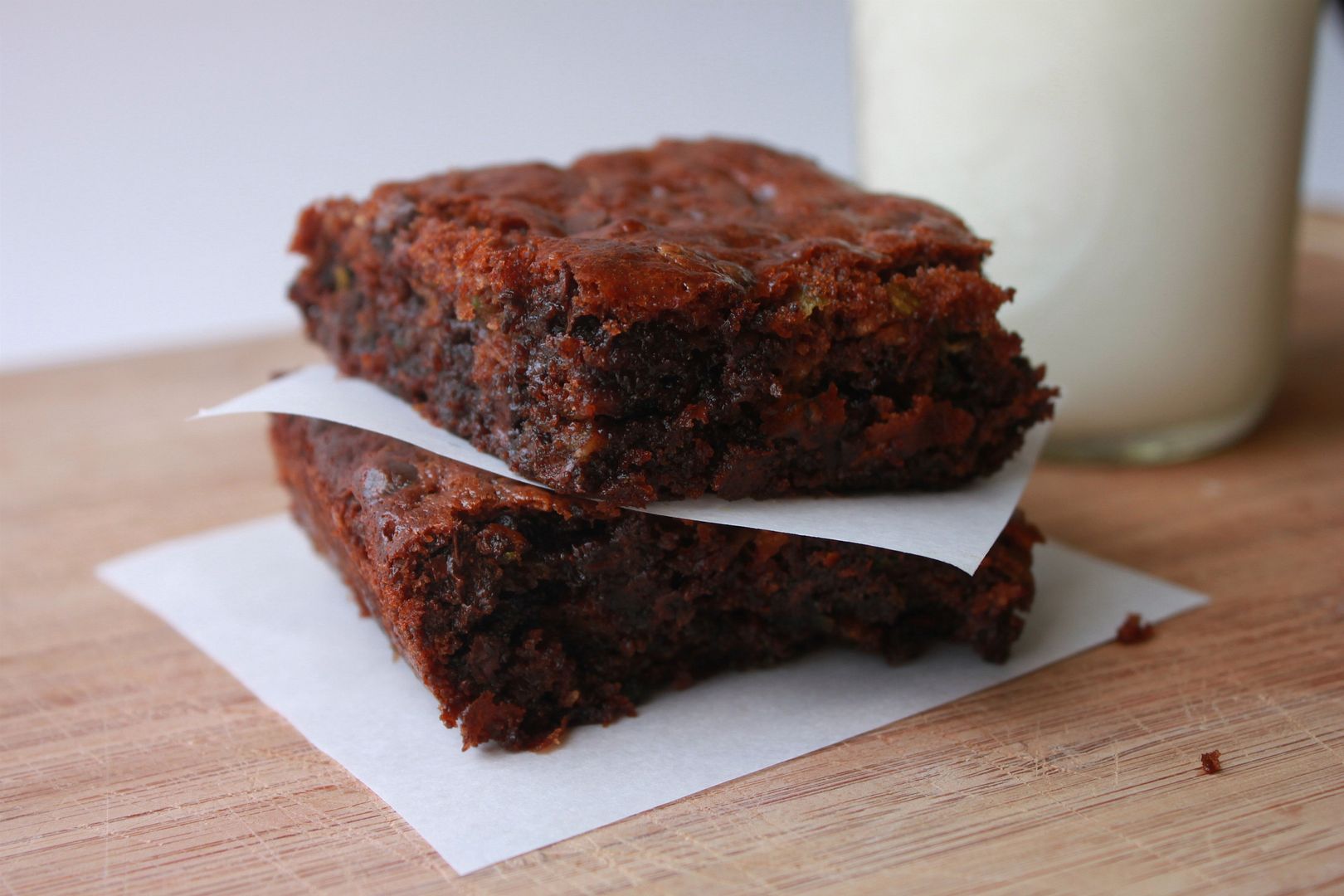 So how in the world do flourless zucchini brownies taste you may be wondering? They are the
BEST brownies EVER--prepare yourself. My husband, who now thinks he is a food critic said, "The zucchini was subtle and not overpowering and they melt in your mouth." Haha I love it. He knows that I am going to put what he says into my blog (I have actually not posted recipes based on what he has said) so I think he tries to get all fancy with his critique. I will be making these again very soon.