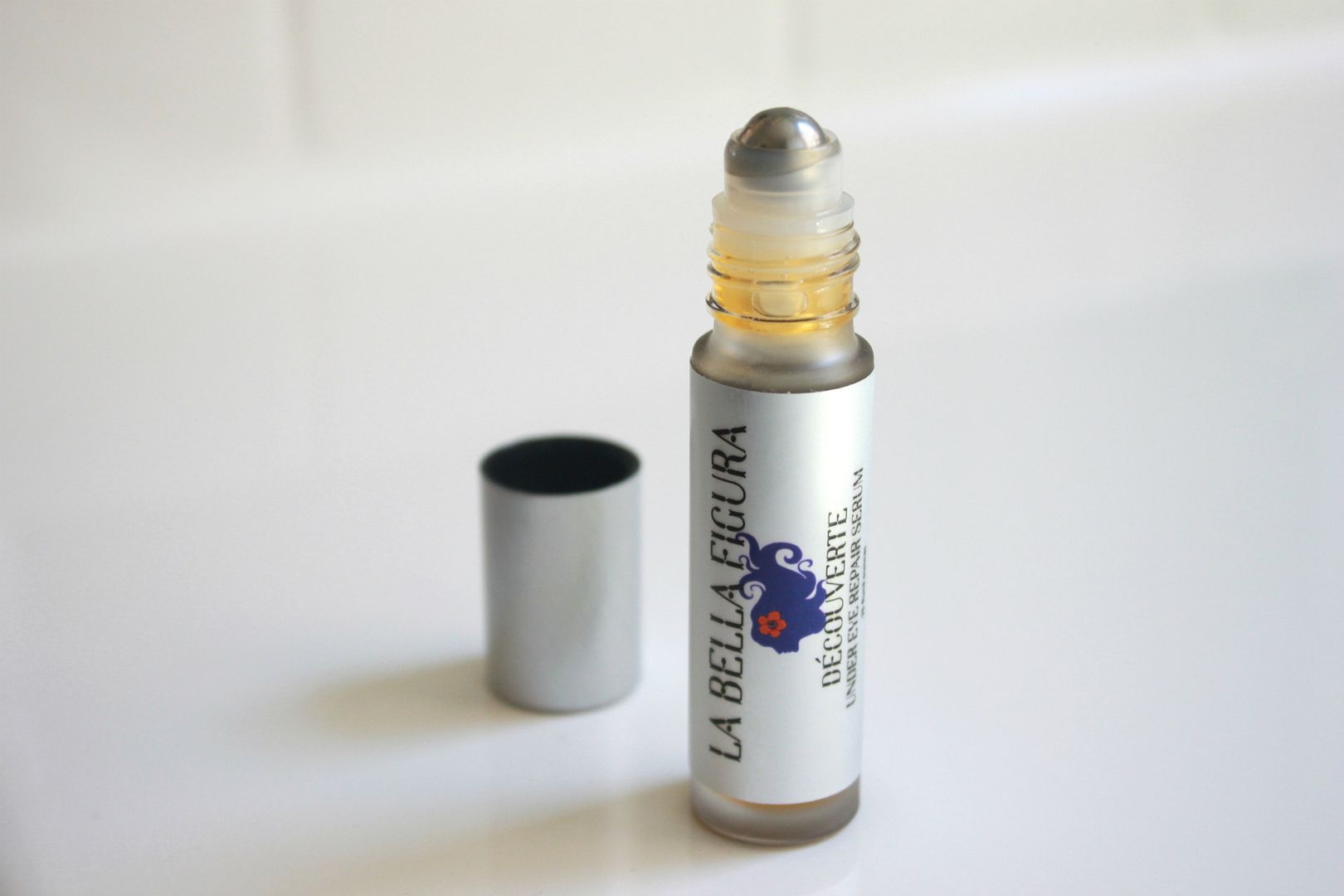 Reviews are rare on my blog because unless I am truly excited to share something with you I wont bother with a review. Why waste your time and mine right?
When Victoria the CEO of
La Bella Figura
emailed me about her eco-luxe skincare line my interest was instantly peaked. She let me know that their #1 best selling product was the
Decouverte Under Eye Repair Serum
.
Being the nosy esthetician that I am, I immediately hopped on over to their site to search for the ingredients and to see what it was all about before committing. I was blown away! Every ingredient listed was top notch.
As a Mom with a potty training toddler, pregnancy insomnia and another baby on the way in just 7 weeks...lets just say that my under eye area looks a little pathetic at times. I don't have dark circles but sometimes I need a little extra boost that helps me fake that I have slept 8+ hours, when really I have had only 5.
So whats my final verdict? After a week of using the
Decouverte Under Eye Serum
my eye area looks smoother, brighter and the checker at Trader Joes who I see every week told me that I look "rested" when I was in there this weekend. Not sure if it is all related to the eye serum but it's the only thing that I have done different.
It is a bit pricey but if you are looking to invest into a high quality product that you will see noticeable results with, I highly recommend this.