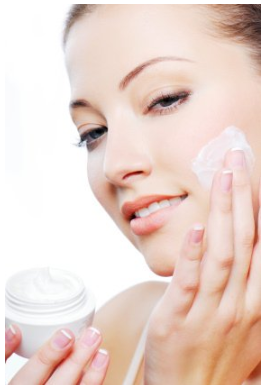 Image via
Applying your skin care products in the correct order is very important. Not only will this help ensure that they are working like they are supposed to, but you will get way more out of your products and see a greater result when you apply them in the proper order.
A good way to remember the correct order of skin care products is to start with the lightest and end with the heaviest.
Step one:
cleanser
This one is a no brainier but you always want to start with
washing your face
.
Step two:
exfoliant
Exfoliating your skin
3-4 times a week is recommended to help keep dry dead skin cells at bay.
Step three:
toner
Using a toner is not necessary if you are using a good ph balanced cleaner. If you do like the feeling of a toner this is when you would use it.
Step four:
serum
Applying a serum first will help enhance the active ingredients, making it a much more effective product.
Step five:
eye cream
Most people are unsure when exactly to apply an eye cream, but if you do use one this is when you would gently apply it.
Step six:
moisturizer
You can always combine your moisturizer with your sunscreen.
Step seven:
sunscreen
So important! Never leave the house without putting SPF on your skin.
If you have any other questions regarding the correct application of skin care products feel free to leave them in the comment section and I will be happy to answer below.