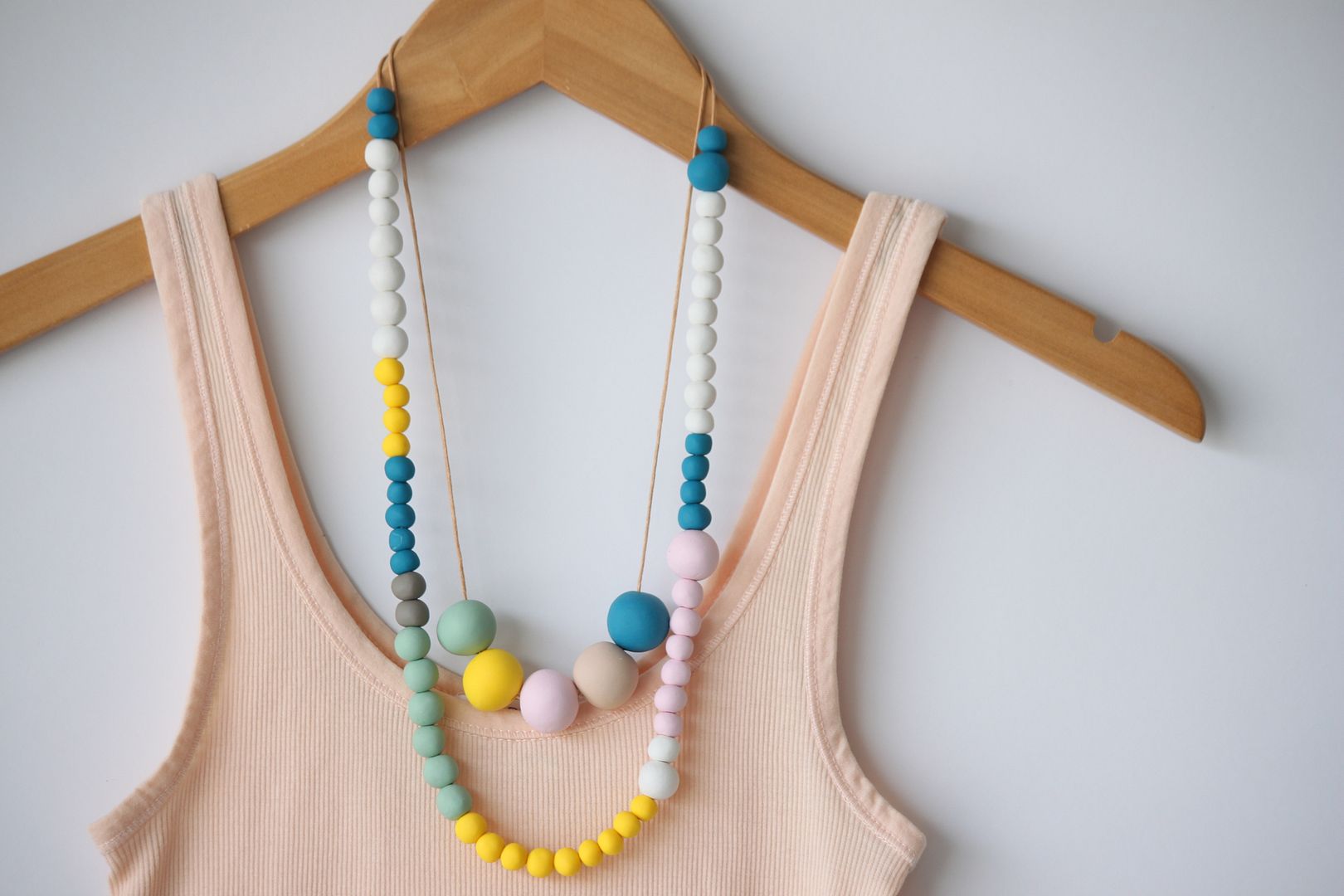 Once upon a time (8 or so months ago) I had this great idea that I was going to open up an Etsy shop...then I got pregnant and realized I had no time for something extra. I came to the conclusion I enjoy sharing and showing you how to make your own jewelry so much more than I would selling it. So here is to another fun and super easy polymer clay diy!
This is s great project to start with if you are a beginner or polymer clay seems intimidating to you. You can not mess this one up.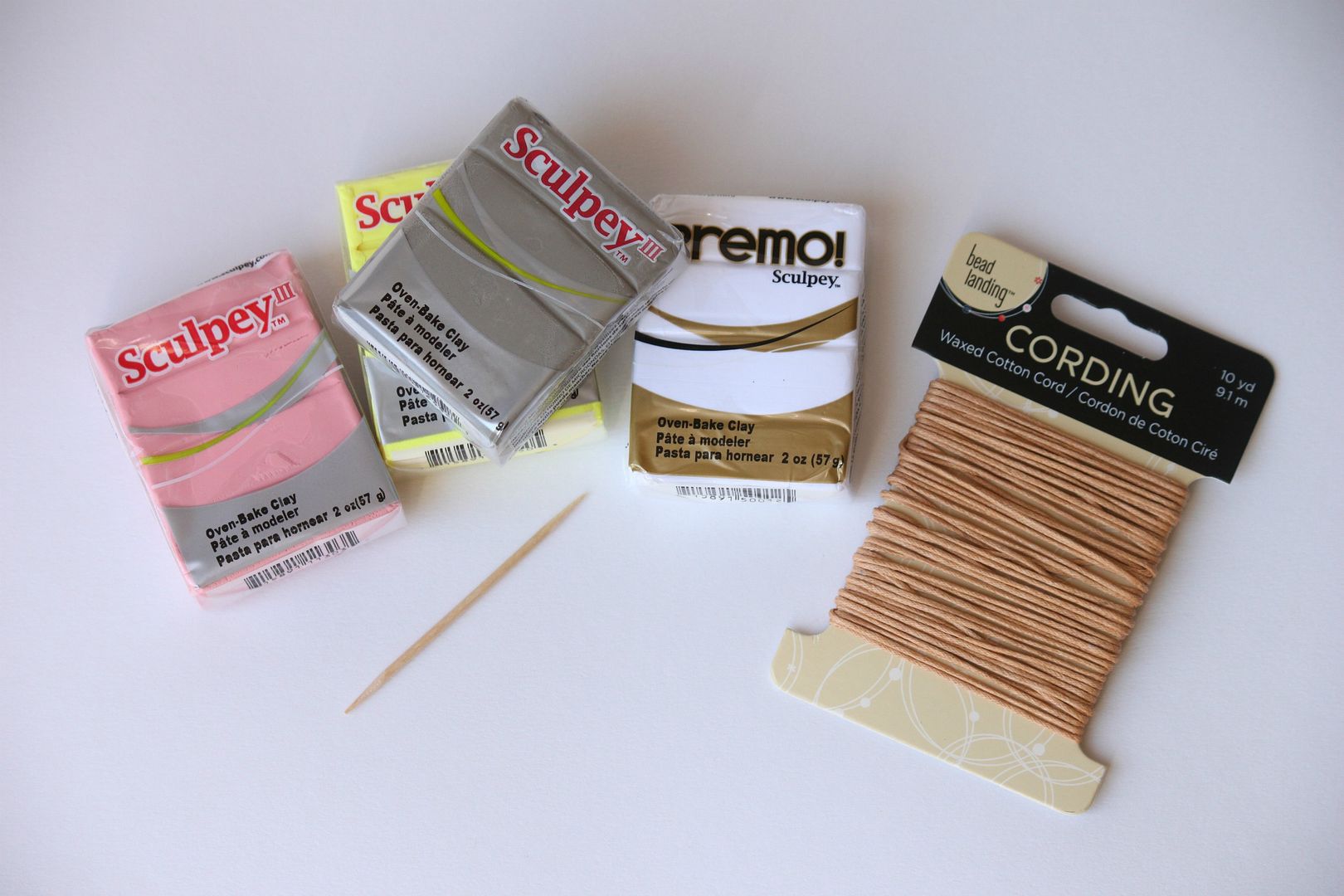 What you will need:
Polymer clay--you can use as many colors as you want. The color combinations are endless.
Waxed cotton cord
Toothpick
Begin by conditioning your clay in between your hands until it is soft and pliable. Roll out your clay beads by taking a small piece of clay and then making a little ball with the palm of your hand. You can make them as large or small as you like.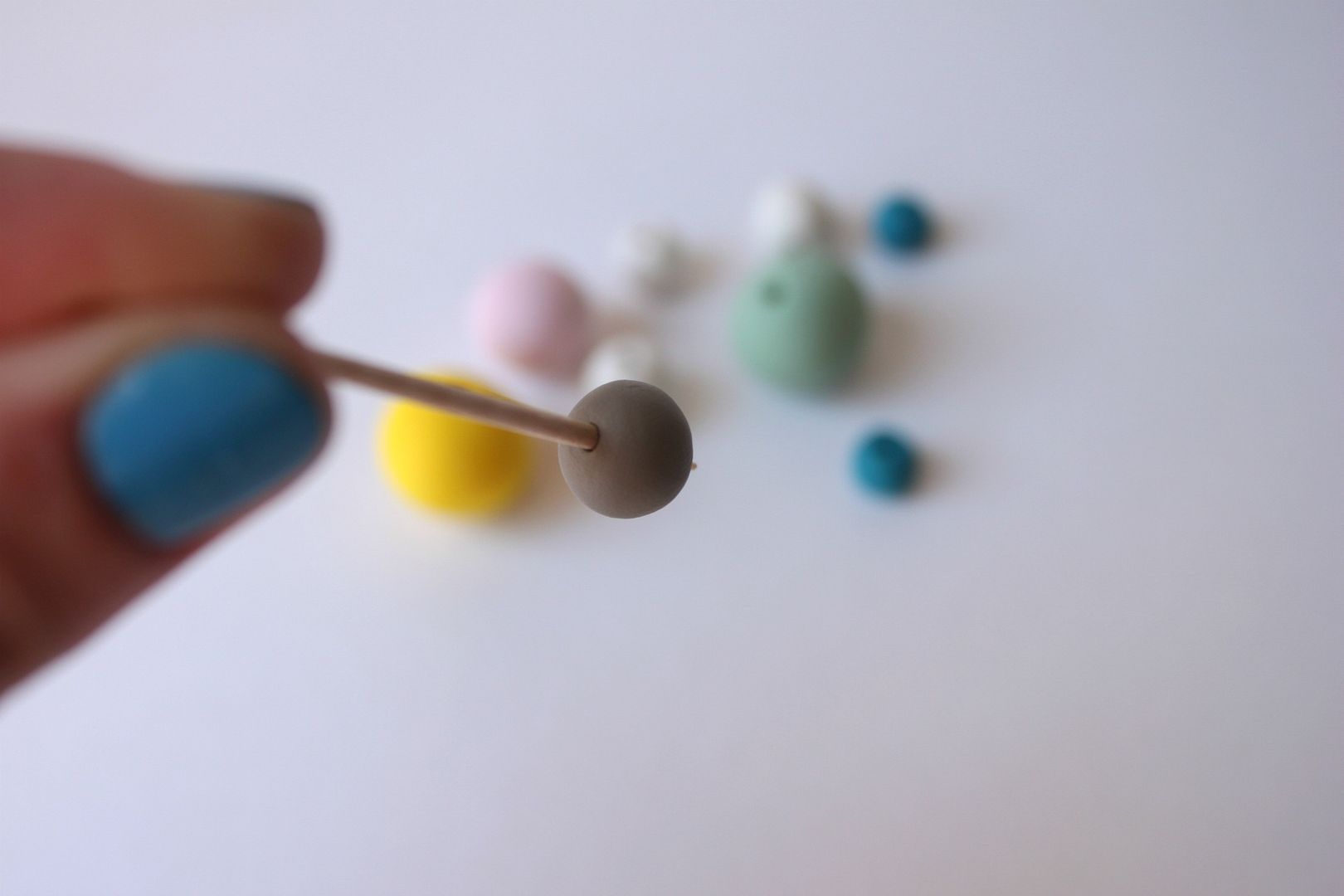 Use the toothpick to poke a hole in the center of each bead. If the clay you are using is really soft, you can wear latex gloves to help prevent fingerprints. Place your beads on a baking tray and bake according to clay directions. I baked mine at 270 degrees for 25 minutes.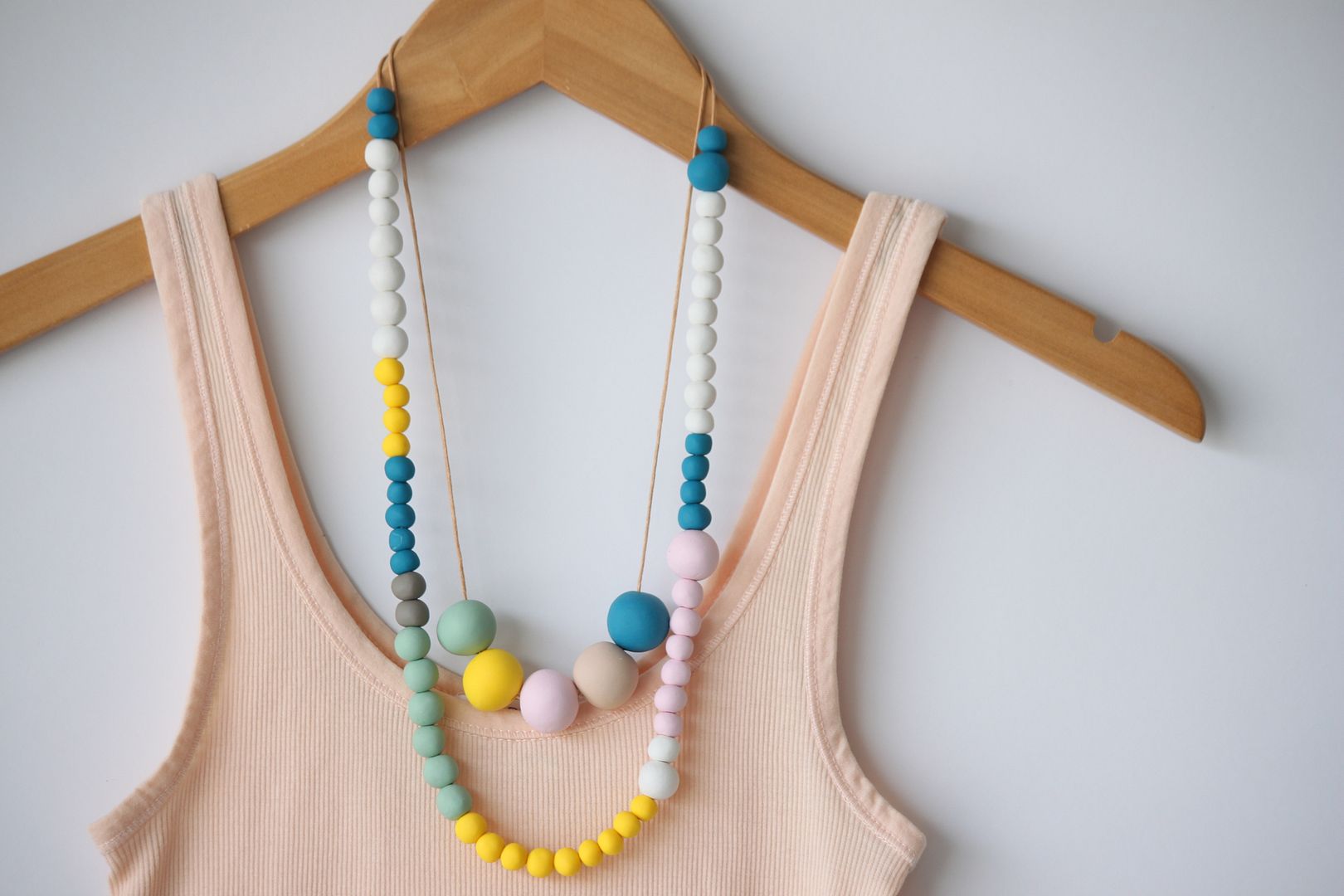 String your beads onto the cotton cord. This is where you can get creative. You can place all your beads on one stand or make a bunch of necklaces and layer them. Totally up to you!
Attach some kind of closure on the back (I used a magnetic closure) and you are ready to go.
If you want to make geometric looking polymer clay beads you can read
this post
.
Pin It