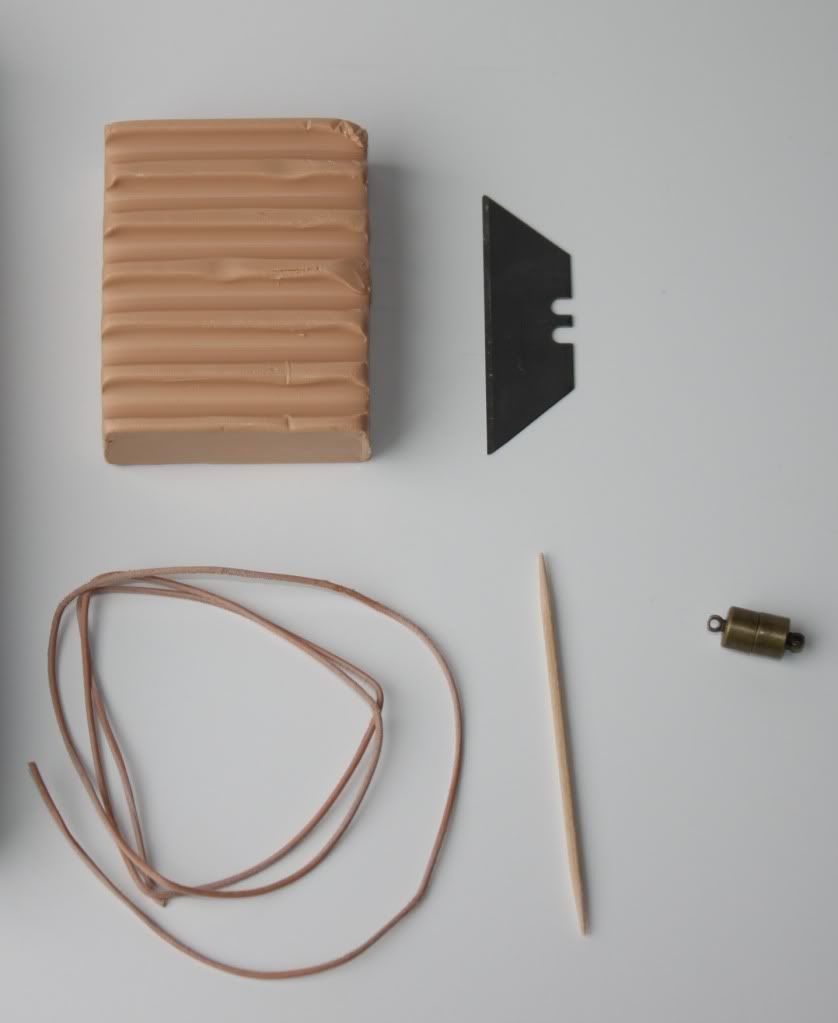 I first spotted these unique beads on Etsy. I alllllmost purchased a necklace and a pair of earrings that were handcrafted with polymer clay..but $35 + $7 for shipping....seemed a little steep. So I bookmarked the page (along with a hundred others) and forgot all about it.
I recently discovered a new amazing blog called
Hurmur
. I am a little obsessed with all her amazing creations and jewelry inspiration. She did a post on polymer clay and it totally inspired me to recreate my own version. I did a little research and polymer clay is SO cheap. Michaels carries blocks of just about every color you can imagine. A whole block is only $1.50!! With one block you can probably make 20+ necklaces or bracelets.