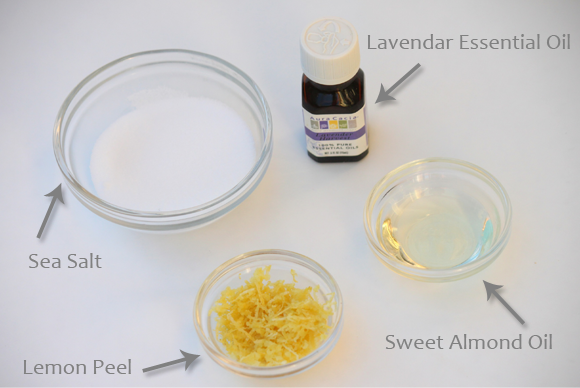 Valentine's Day is tomorrow! Time to shave my legs...ah kidding...kind of. On a serious note, no one likes dry dusty elbows and knees right? I know my man definitely appreciates it when my legs are shaved and my skin is soft.
Exfoliating your body on weekly basis will keep your skin looking healthy and rejuvenated.
Making your own body scrub is easy and quite cost effective. I personally like to use sea salt in my scrubs but you can also use sugar.
Benefits of a Sea Salt Scrub:
Helps to replace lost minerals into the skin.
Helps to draw out toxins and increases skin blood circulation
Helps hydrate your skin and give it a wonderful glow
Improves skin tone by removing dry dead skin cells

DIY Sea Salt Citrus Scrub:
1/4 cup of sea salt
1 tbs of sweet almond oil (you can also use grape seed oil)

1 tbs finely ground lemon peel
3 drops of lavender essential oil
Directions:
Add all of the ingredients together and mix well
When you are showering take about a quarter size amount and gently massage into skin, paying special attention to the back of arms, knees and elbows

Rise off
I only recommend using this on your body. For a more gentle scrub that can be used on your face you can read
this post
.
Get your salt scrub on and have glowing skin by tomorrow!
Pin It