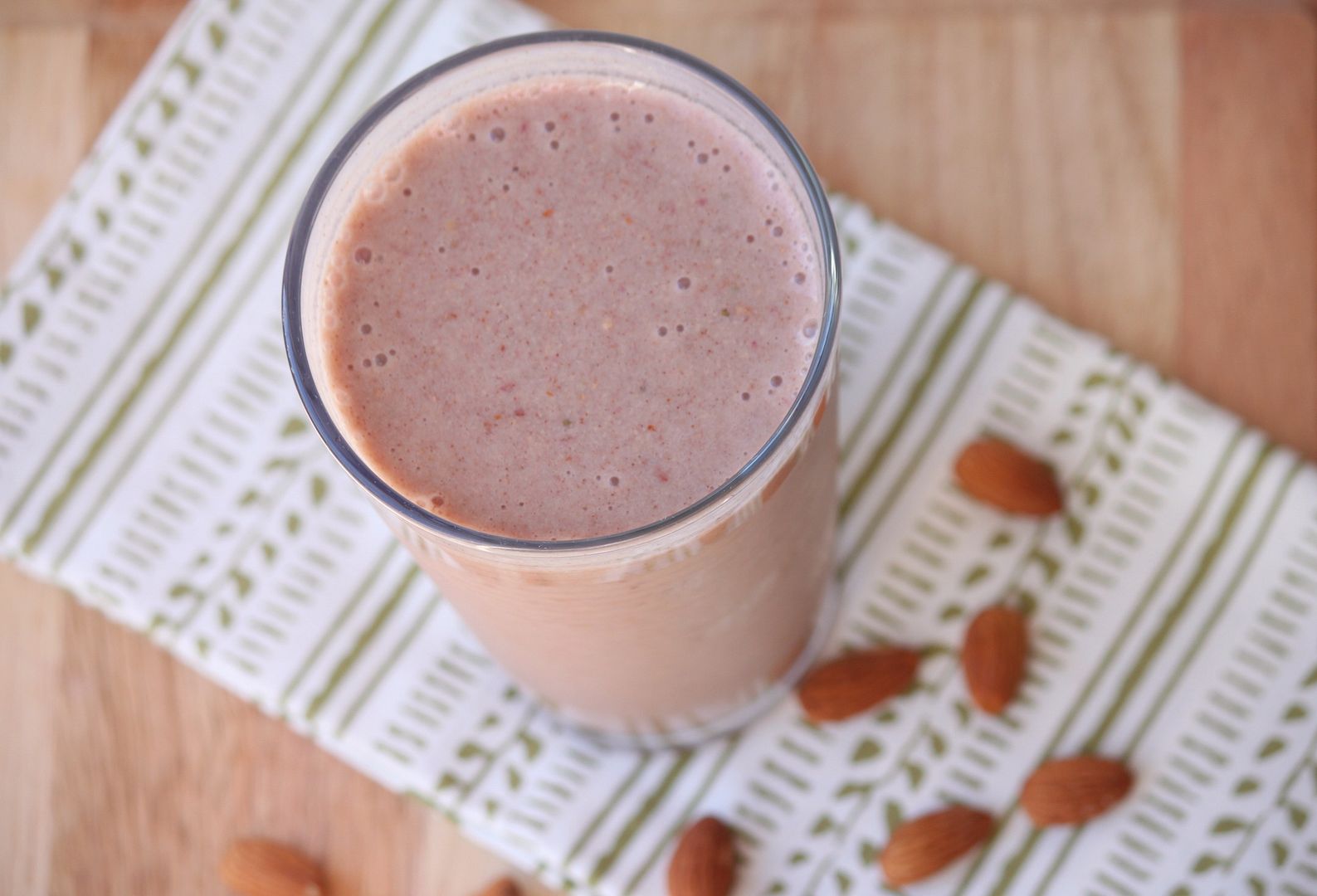 Several of you asked for the low carb smoothie recipe that I mentioned in
this post
...so I am happy to share it! I drink this for breakfast every morning. It's easy to make, keeps my blood sugars stable, gives me energy and fills me up--the perfect way to start the day in my opinion.
What you will need:
1 cup and about about a tbs of unsweetened vanilla almond milk (if we are being exact here). Make sure you check the back label. The one I buy only has 2 grams of carbs for every cup.
1/2 cup of frozen organic strawberries
1/2 tsp of cinnamon. Cinnamon is great for controlling blood sugars, diabetic or not

About 2 tablespoons of almonds
1 tbs of chia seeds (optional)

Directions:
Put everything in a
Magic Bullet
(if you are an avid smoothie maker I highly recommend this nifty little gadget) or blender. Blend until smooth.
The whole smoothie only has about 7-8 grams of carbs. Enjoy!
Pin It