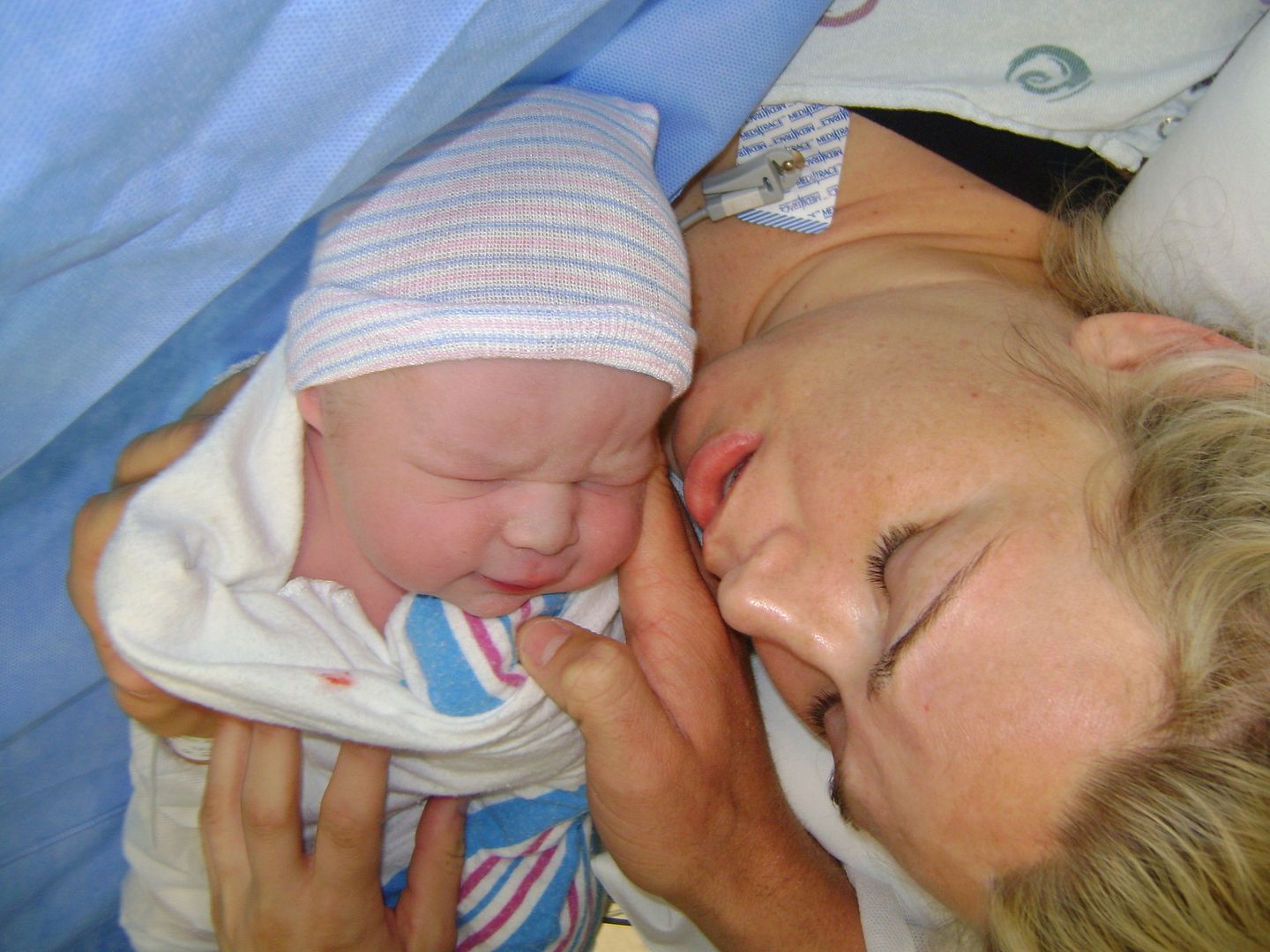 The moment when I saw my son for the first time.
It is safe to say that I had a little pity party for myself this week. For starters my OB told me I have gained a teensy bit (my words not hers) too much weight. She is not the most sensitive of ladies so she told me in a not so nice way. I cried. Maybe its the loads of Italian mushrooms and kalamata olives soaked in a yummy garlicky-salt sauce or all the cream cheese that's doin in?
Any whoo...then a girl at the gym told me...and I quote, "Your butt is definitely getting bigger." No joke. What do you say to that?! HA! I am also getting these
annoying
little bumps all over my shoulders and back. Same weird thing happened when I was pregnant with Max. Thank God it is cold and tank tops are out.
I got my act together yesterday...went to the gym, blasted some good music and got my uphill walk on. I reminded myself that every new zit, every pound gained, every boring protein shake that I have to drink (when I really want waffles with syrup) and every sacrifice I have to make is ALL worth it in the end when I see my baby's face for the first time. I can not WAIT.
Hope you all have a wonderful weekend!