When I first discovered Jessica's blog I knew I would be hooked. Jessica features some of the most amazing artists, jewelry designers, recipes and more! If you are feeling a little uninspired or need a little boost of creativity I highly recommend you pop on over!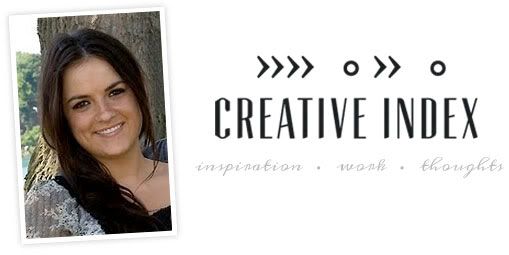 Hello there! I'm Jessica and I blog over at
Creative Index
, where I keep track of the lovely & inspiring things I find here and there, and I throw in some personal thoughts from time to time too. I have a love for design, iced coffee, magazines, anything vintage, yummy food, a great DIY and all things shiny & lovely.
I am so honored that Lindsay asked me to hang out here today.... and I hope you enjoy my little DIY... It's super easy! Promise!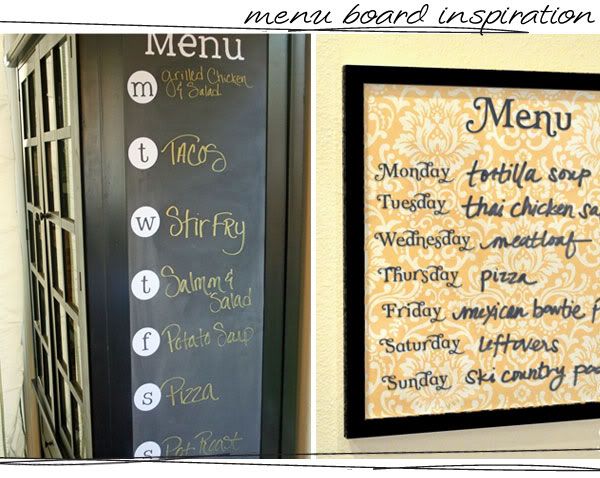 I really love the idea of having a menu in the kitchen. And as much as I love the chalkboard ones, I've come to realize that since we rent (and the lack of wall space), my chalkboard dreams will have to wait. So I put together this super easy wipe-off version which will help save time, money and stress when planning out our weekly dinners.
I whipped up these cute little menu designs, printed them out and stuck them in the frame. How easy is that?! Right now I'm using the utensils one, and its new home is next to the fridge. :)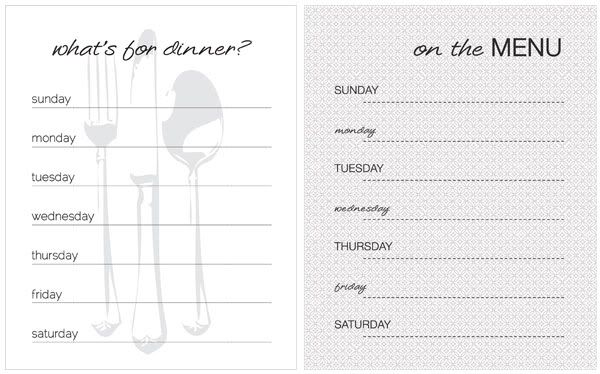 If you would like your very own version, you can download them right here. Yep, that's right.... because I like to share! ;)

So basically all you need is an 8x10 frame and dry-erase or chalkboard markers. (I've heard the Vis-ˆ-Vis markers work good too, but I've never used them.) And if you want a little more color or a different background, use the blank one and print on patterned scrapbook paper.... Easy peasy!

Now the hubs knows whats on the menu for dinner this week. :)
Thanks Lindsay for letting me stop by and share my little DIY! Feel free to stop by my
blog
and say hello... I'd love to meet you! xo