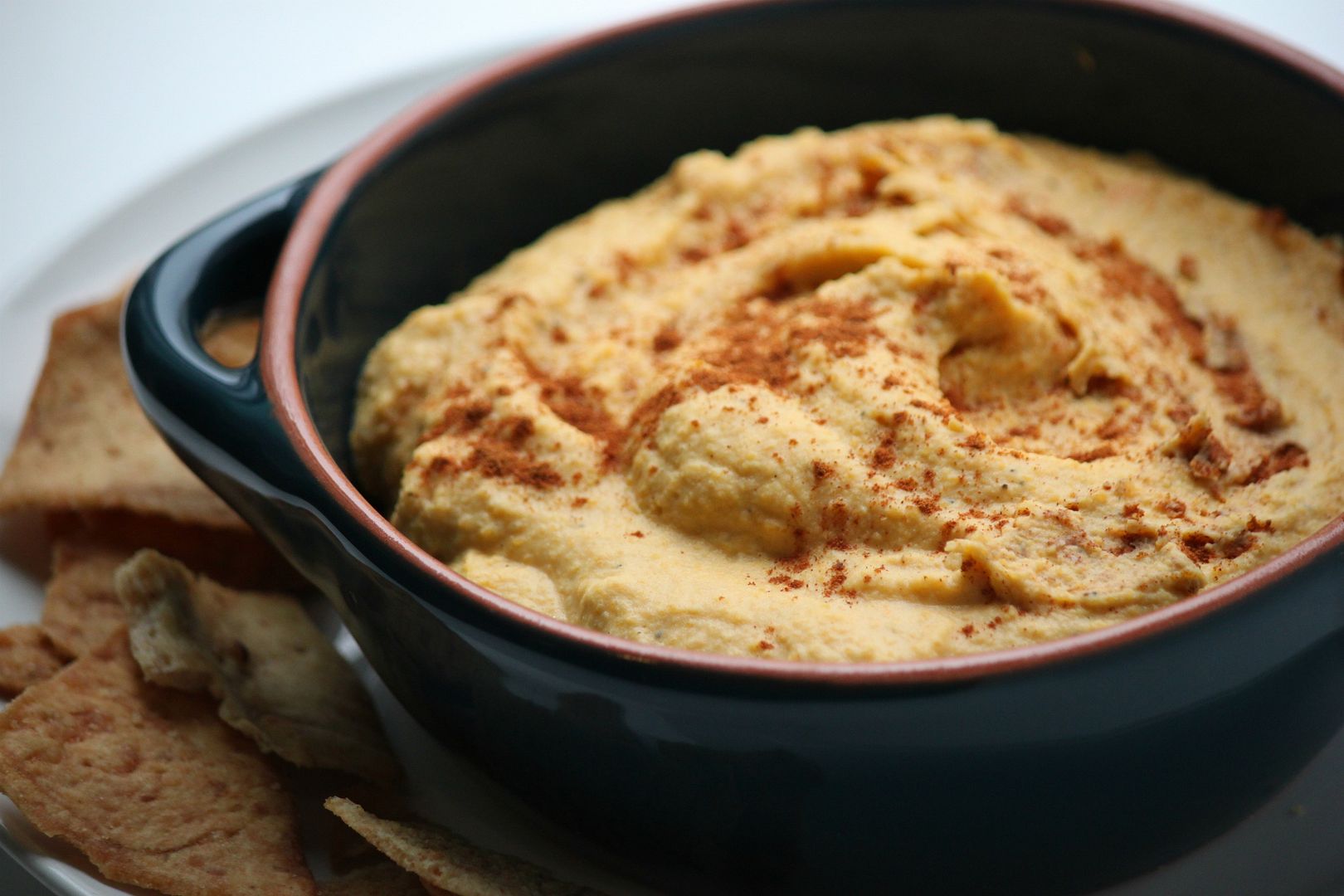 Yesterday it rained! It was not the gross sticky hot kind of rain, it was
real
awesome
cold rain
. I took Max outside and he jumped around in puddles and absolutely loved it! It finally feels like fall to me. I just realized, as I looked around my house that I don't have
one single
fall decoration up..not even a string of leaves or a decorative pumpkin.
SAD!
I need to get on that. Anywhoo...
We are a family who
loves
hummus, even little Max loves it. I decided I wanted to make a fallish (my computer does not think fallish is a word and insists on putting the red squiggly line underneath ) inspired little snack. I used
this recipe
as a guideline but made a couple tweaks and of course added butternut squash.
What you will need:
2 cups of butternut squash
1/2 cup of tahini (sesame seed paste)
3 tablespoons of extra virgin olive oil.

*

If you don't have extra virgin olive oil you can use extra slutty olive oil. Hahaa I heard that the other day and was giggling for a good 5 or so minutes in my head. Funny.
2 cloves of garlic. I used to think a clove of garlic was the whole bulb of garlic....that was A LONG time ago ;) My poor husband.
The juice from half of a lemon
3 dashes (sorry I did not measure this exactly) of cinnamon
Directions:
Slice up the butternut squash into small pieces and boil for about 8-9 minutes or until soft.
Throw all the ingredients into a food processor or blender and pulse until smooth and creamy.
Enjoy!