If I could eat pastries coated with cinnamon and sugar on a daily basis (and my butt remained unaffected by the overload of carbs) I would. BUT I am too vain and type 1 diabetic so this is not possible.
This was one of those weeks where I NEEDED a little sweet treat in my life. I was at the mall on Monday and I
almost
stopped at that amazing Wetzel Pretzel stand. They had these gooey melted cinnamon sticks that were calling my name.
I resisted
. I could not stop thinking about them and was determined to make my own version. I found a recipe
here
and put my own
butt friendly
twist on it.

What you will need:
1 package of ready made whole wheat dough. I got mine at Trader Joes.

1/2 cup of organic coconut sugar. Coconut sugar is a delicious alternative to regular sugar because it is low-glycemic and it wont cause that energy crash that you get from ordinary sugar.
1/4 cup of melted butter

2 teaspoons of cinnamon.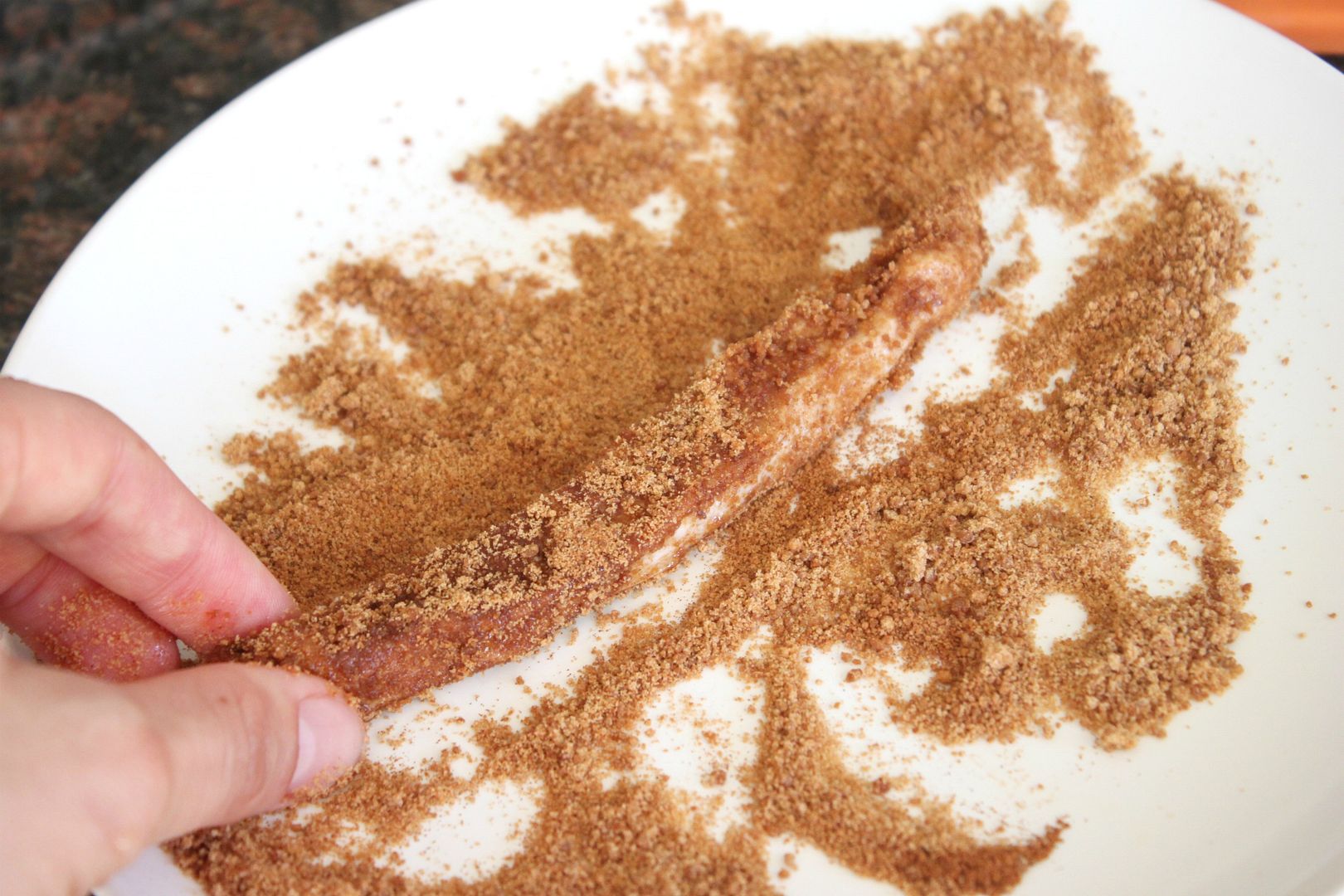 Directions:
Preheat oven to 350 degrees.

Roll out the dough into a long rectangle.

Slice the dough into long strips
Place each strip into the butter.

Place each butter coated strip onto the plate with the cinnamon and sugar. Roll it around until in is evenly coated.

Twist each end of the stripes in opposite directions.
Place on a greased baking sheet and bake for 15-18 minutes.