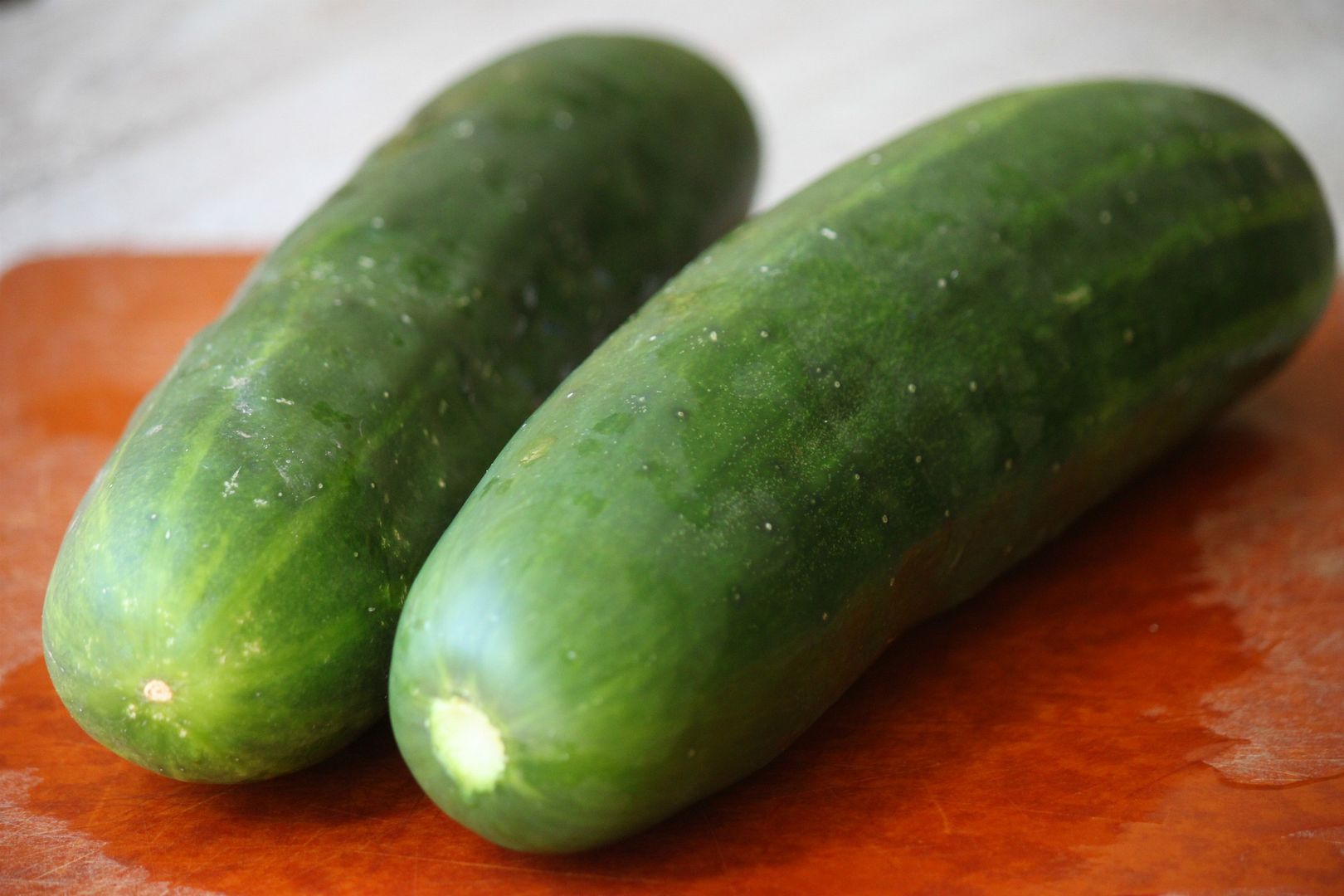 Whats a pickle without salt?! Well let me tell ya these are
supercalifragilisticexpialidocious!
When I was pregnant I went through an
entire jar
of pickles in about 2 days flat. Total pregnancy cliche..but I really was addicted. I would always wake up with
total bloat face
..not a good look let me tell ya! I am SO sensitive to sodium and I bloat up like a
mini hippo
whenever I eat too much of it. So when I discovered homemade no salt pickles a few weeks ago at my
Dad's
house I was hooked!
The
secret
to no salt pickles is
apple cider vinegar.
I am a huge fan of this stuff but who knew that you could make pickles with it!
What you will need:
2-3 large cucumbers
Apple cider vinegar
Mason Jar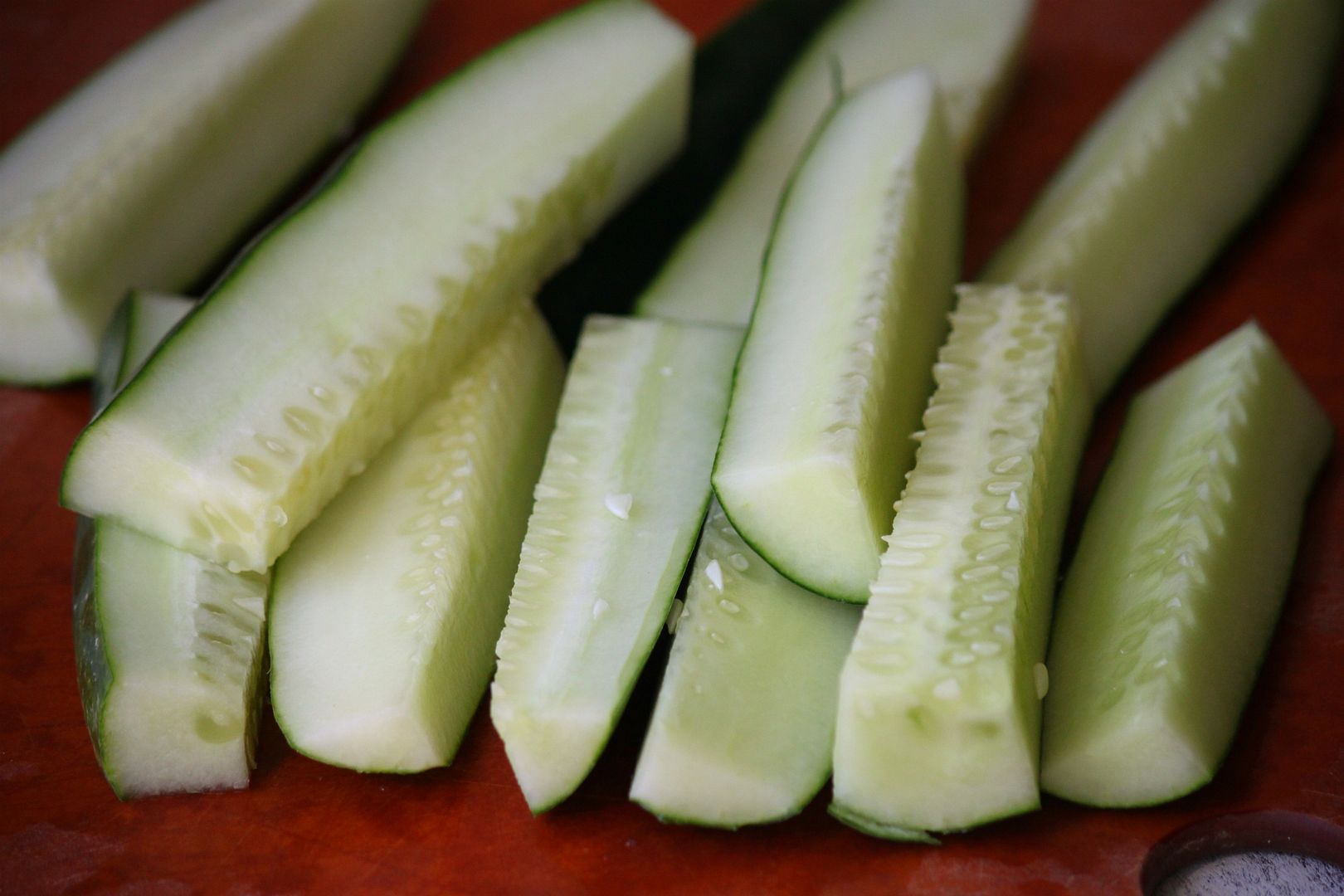 Cut the ends off the cucumbers and slice into long pickle like slices.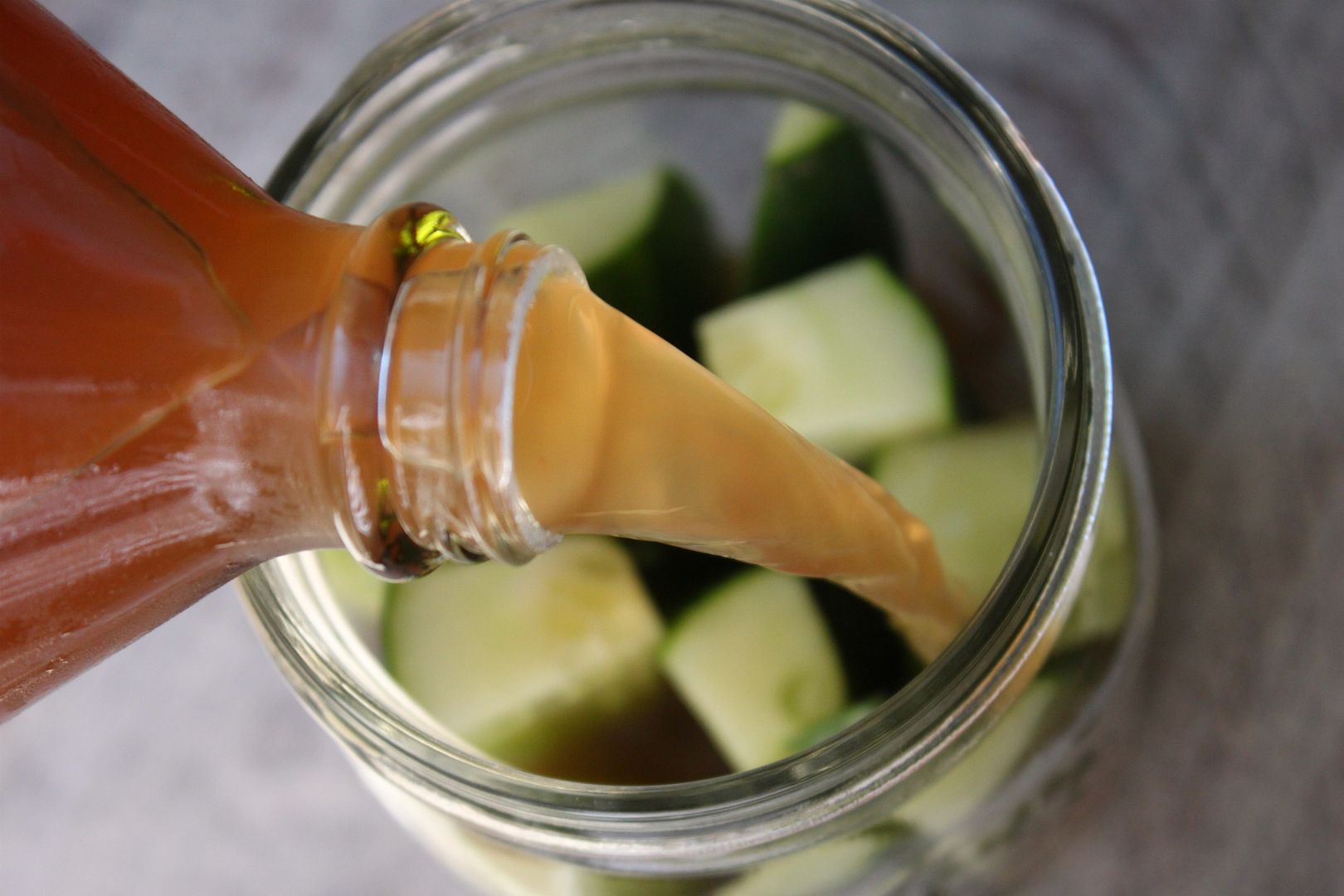 Place the pickles into the mason jar and pour the apple cider vinegar in until it reaches the very top of the jar. Fasten the lid on tightly and place in the fridge. Wait about three days for the apple cider vinegar to infuse into the cucumbers and your pickles will be ready!