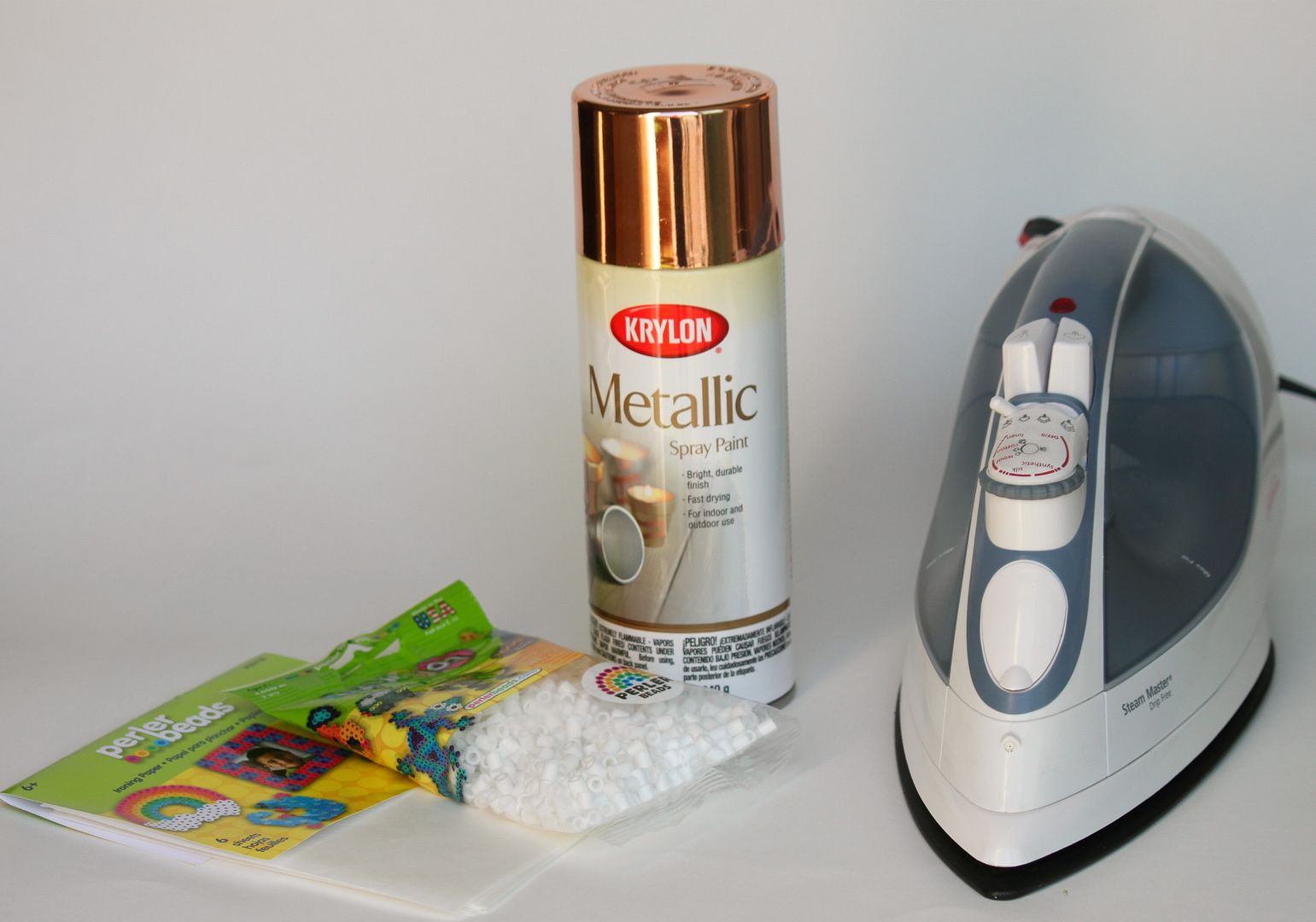 Sometimes when I am feeling a little uninspired a trip down the
kids craft aisle
at Michaels can do the trick.
I spotted these
fusion beads
and they brought back tons of memories from when I was a kid. I used to make all kinds of little iron designs with them. I bought them not having
a clue
what I was going to do with them. I tend to buy things hoping an idea will just pop in my head. This method of buying things and them not having a purpose is causing my craft cupboard (aka kitchen cupboard) to quickly fill up.
Half the time my little ideas are major flops but sometimes they actually turn out. This was so much fun to make and the possibilities of designs are endless.
What you will need:

A package of fusion beads. You can find these at any craft store.

Ironing paper. You can also find this at a craft store.

Spray paint. I chose Metallic. I am really diggin this look right now.

An iron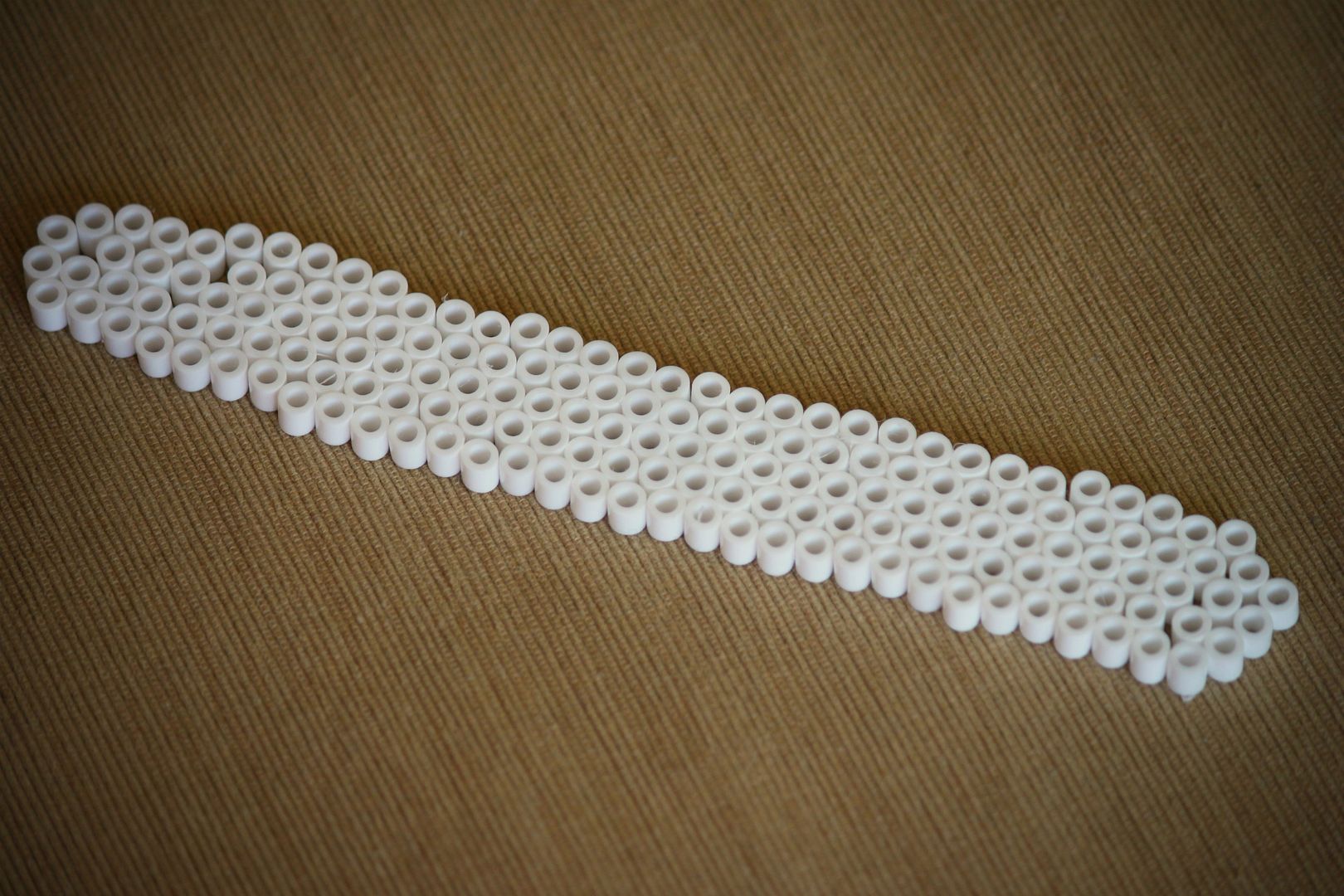 Lay out your fusion beads face up and form them into the shape of a long cuff. My wrist measures 6 inches so I made the length of the cuff to be about 7 inches.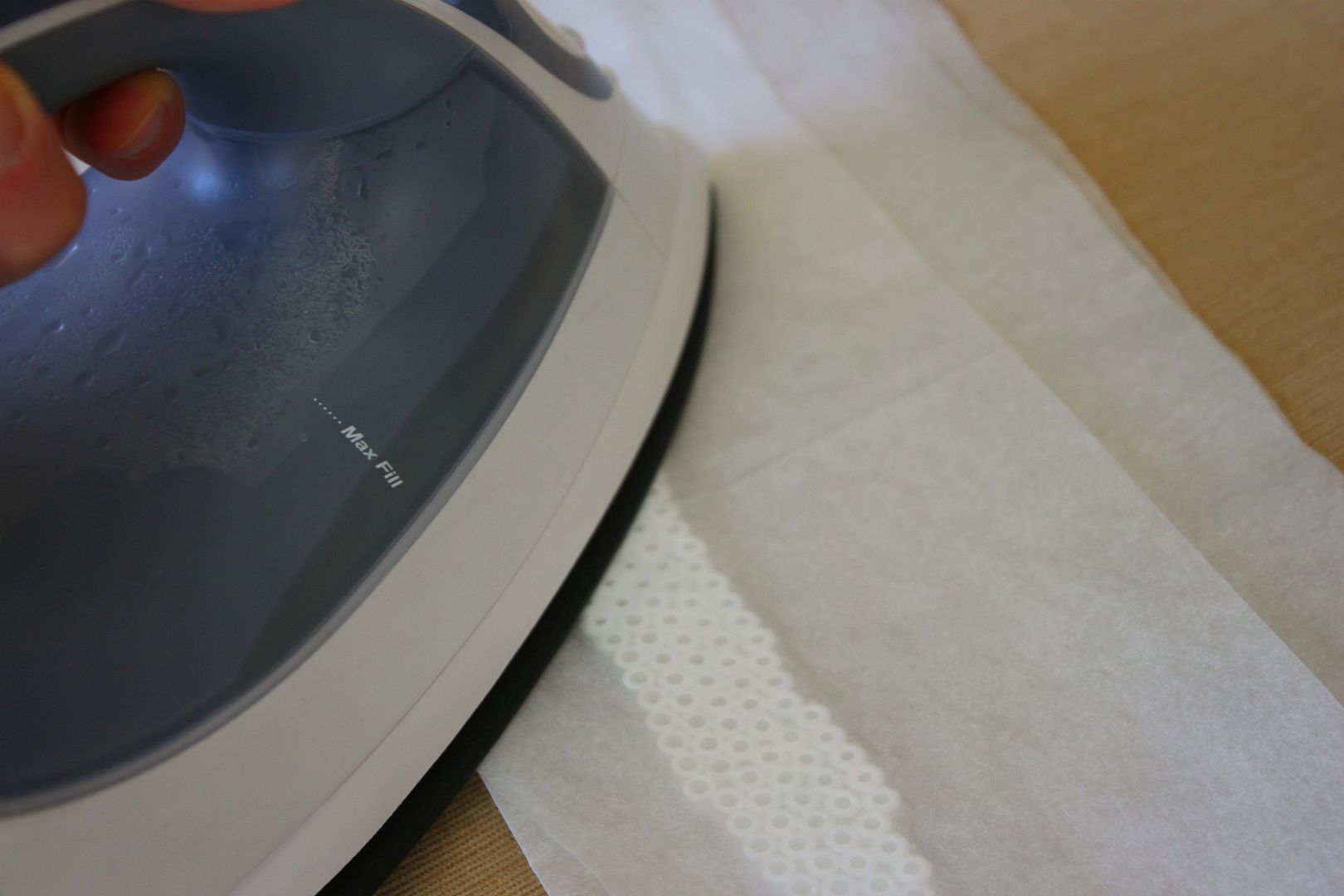 Place the ironing paper on top of your beads. Set the iron on high and quickly iron your piece moving up and down evenly until they all start to melt and mush together.
Once you have done the first side, flip it over and place another piece of iron paper on top and do the same thing.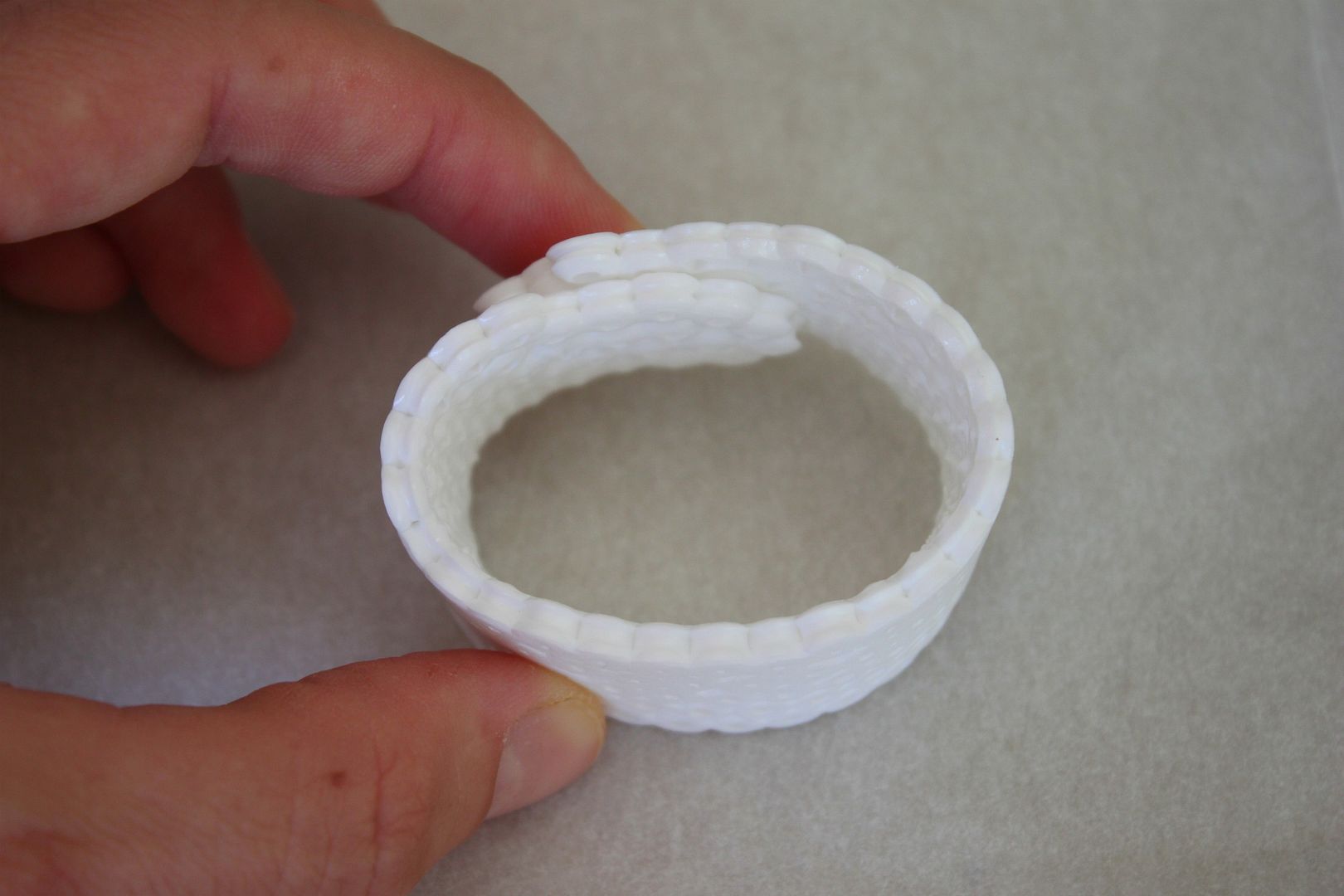 Once you have finished ironing the beads and they are all fused together you need to
work quickly
and mold the piece into a cuff shape. Since my finger pads are all worn off from glue and other crafts I didn't feel much but if you have soft little fingers
be careful
! Once the beads have cooled the piece is set and the shape will stay the way you molded it.
Spray paint it.

And there you have it!
When my husband got home from work yesterday he had no idea what this was (men) so to my horror he began slowly opening it and bending it back and fourth...after my shock wore off that he was about to destroy my masterpiece, I jumped through the air in slow motion (okay not really) and grabbed it to make sure it was still okay.
It was fine!
So to answer your question in advance about if it is
durable
, my answer is
YES
.